Before reaching Steam and Launching BUCK's Early Access build, we're working on adding the initial implementation of our Weapon Modification and Crafting Systems.
While Amir is working on coding the systems, I'm doing my usual work on UI and design.
There will be two recipes types in BUCK; Common Schematics and Rare Blueprints.
Schematics serve as the most common recipe format and will provide the player with three major crafting categories:
1. Ammunition (You can't buy ammunition in any shop, so creating your own supply is necessary if you want to keep firing your weapons long enough).
2. Consumable Items. (Simple healing items can be looted from enemies, bought in shops and received from Missions, but the best healing items are the ones Buck can make himself).
3. Crafting Materials. (Used in Blueprints and most schematics).
How Schematics appear in Buck's Journal: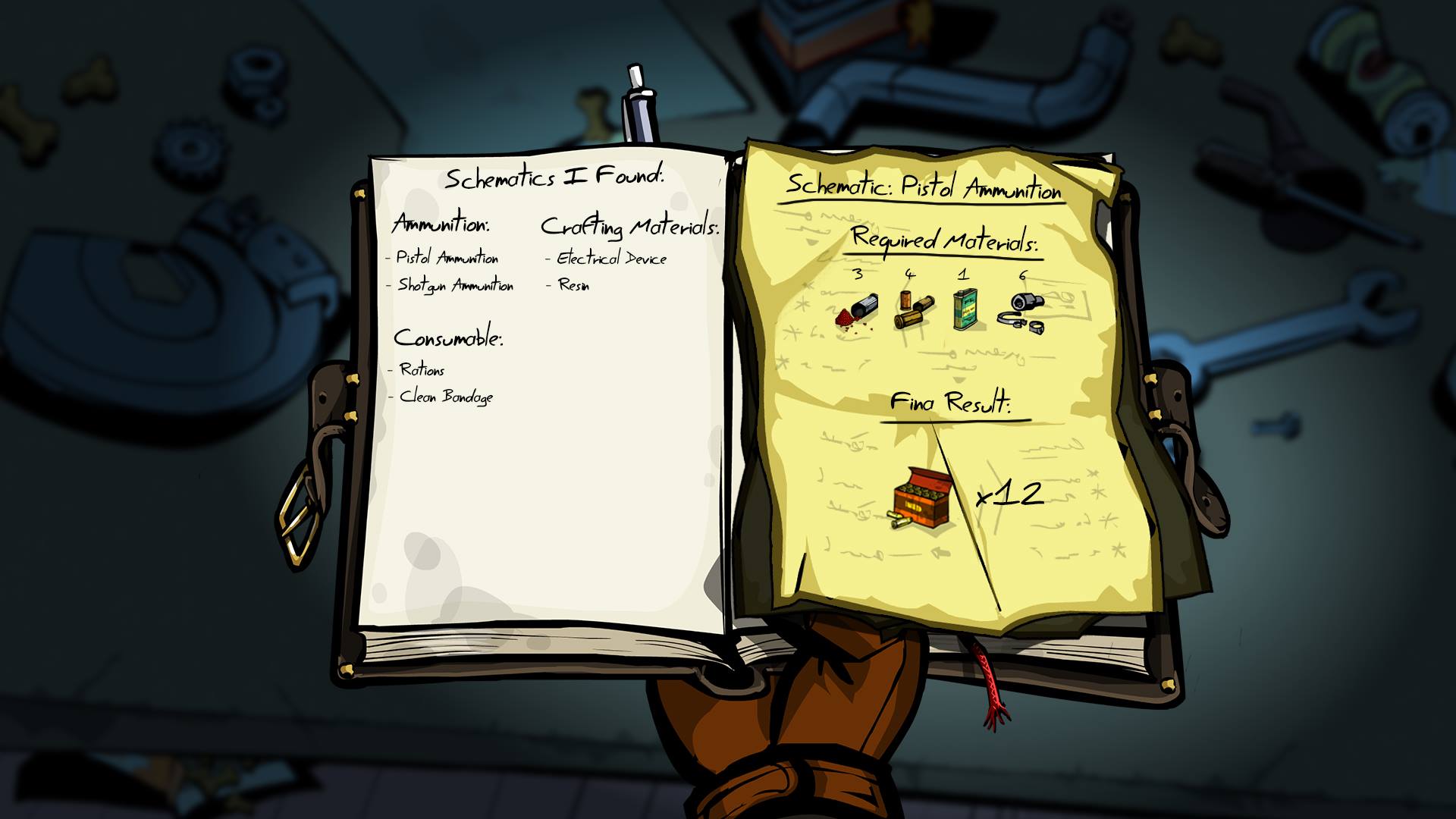 Blueprints on the other hand are directly tied to Weapon Modification Upgrades. We plan to launch BUCK with at least 3 upgrades for each of his two main weapons (The pistols and Shotgun). Any upgrade the player attaches to the weapon will have both positive and negative effects. Our goal is for reach player to attach and experiment with any upgrade they come across and feel like a true weapons expert.
This is how Blueprints appear in Buck's Journal: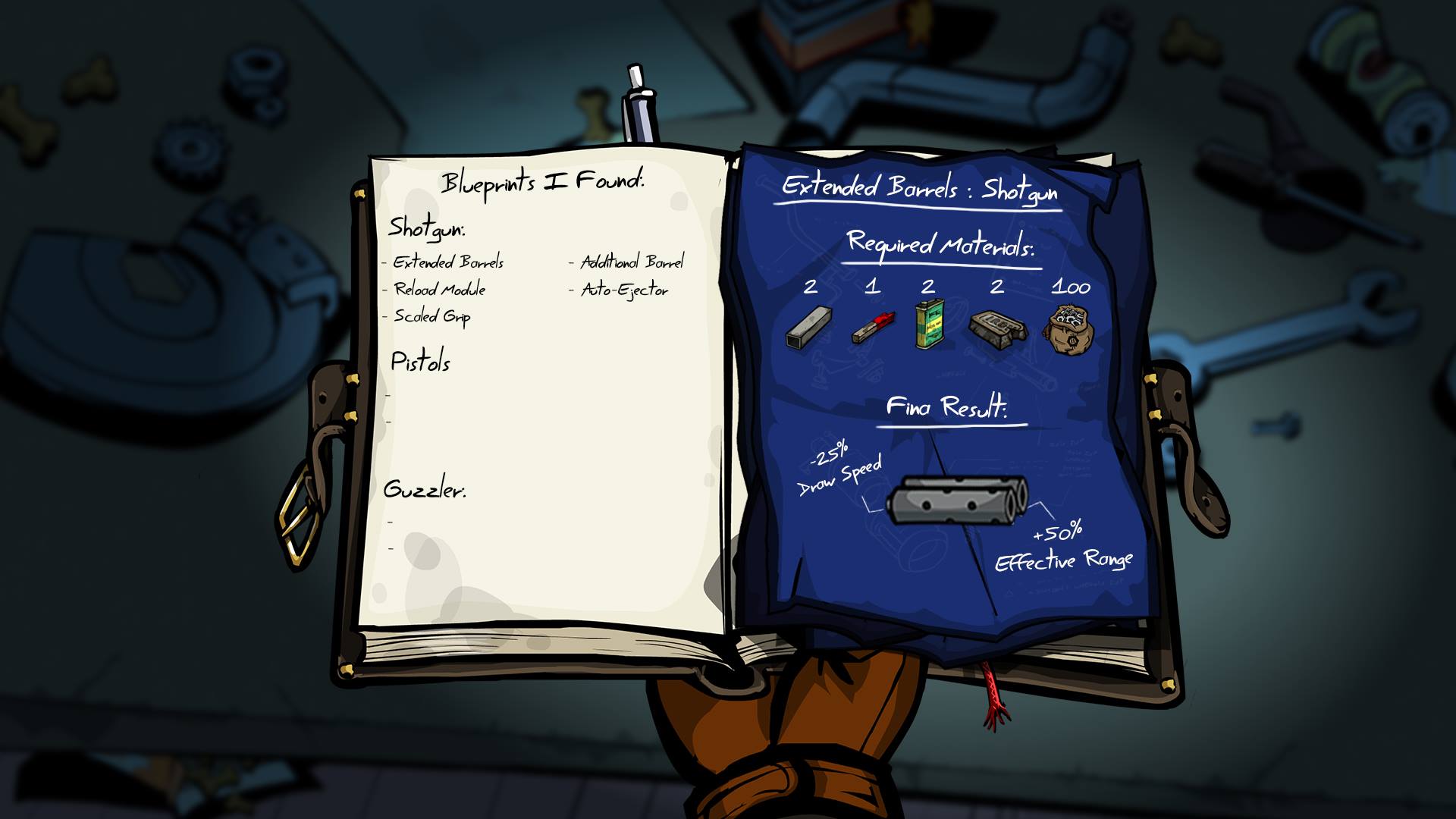 As you can see on the bottom middle of the Blueprint, both the positive and negative effect are displayed alongside all the required crafting materials and scraps cost required to build this particular weapon mod.
We have about 8 weeks to get these systems running all while adding a few new levels and additional dialogues with new and old NPC's in the game.
We're excited and scared but it's all part of the process. 2017 is going to be a fantastic year for BUCK and we can't wait to share it all with you right here on IndieDB.
Remember to drop by and say hi, i'm always on Twitter.
BUCK launches on Steam Early Access on 25.02.17.