Hi guys!
I just updated Brutal Rescue due to fix some bug, and change some stuff that will not work with Brutal Doom v20. Here some screenshots! (You can see also the new HUD!)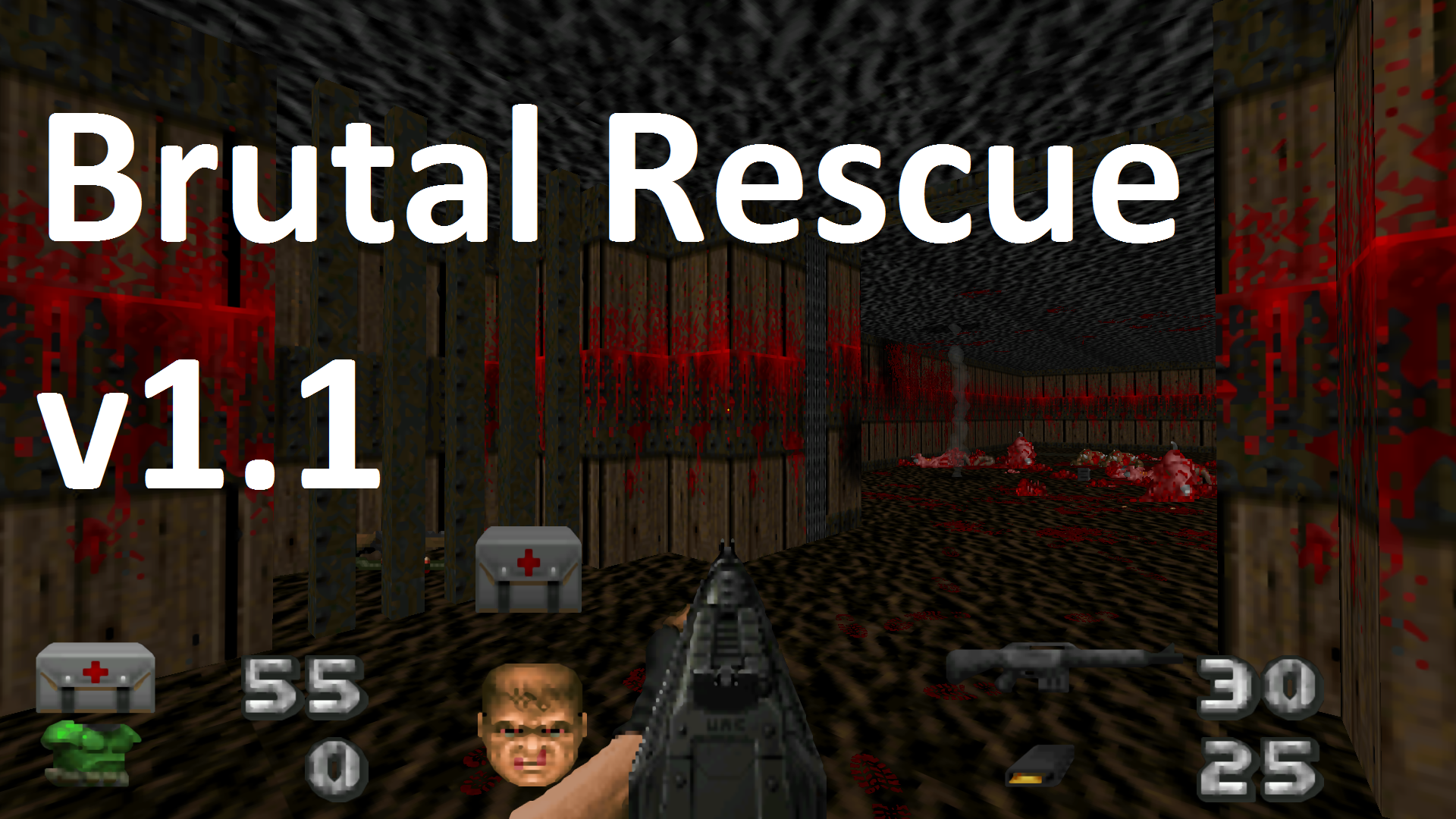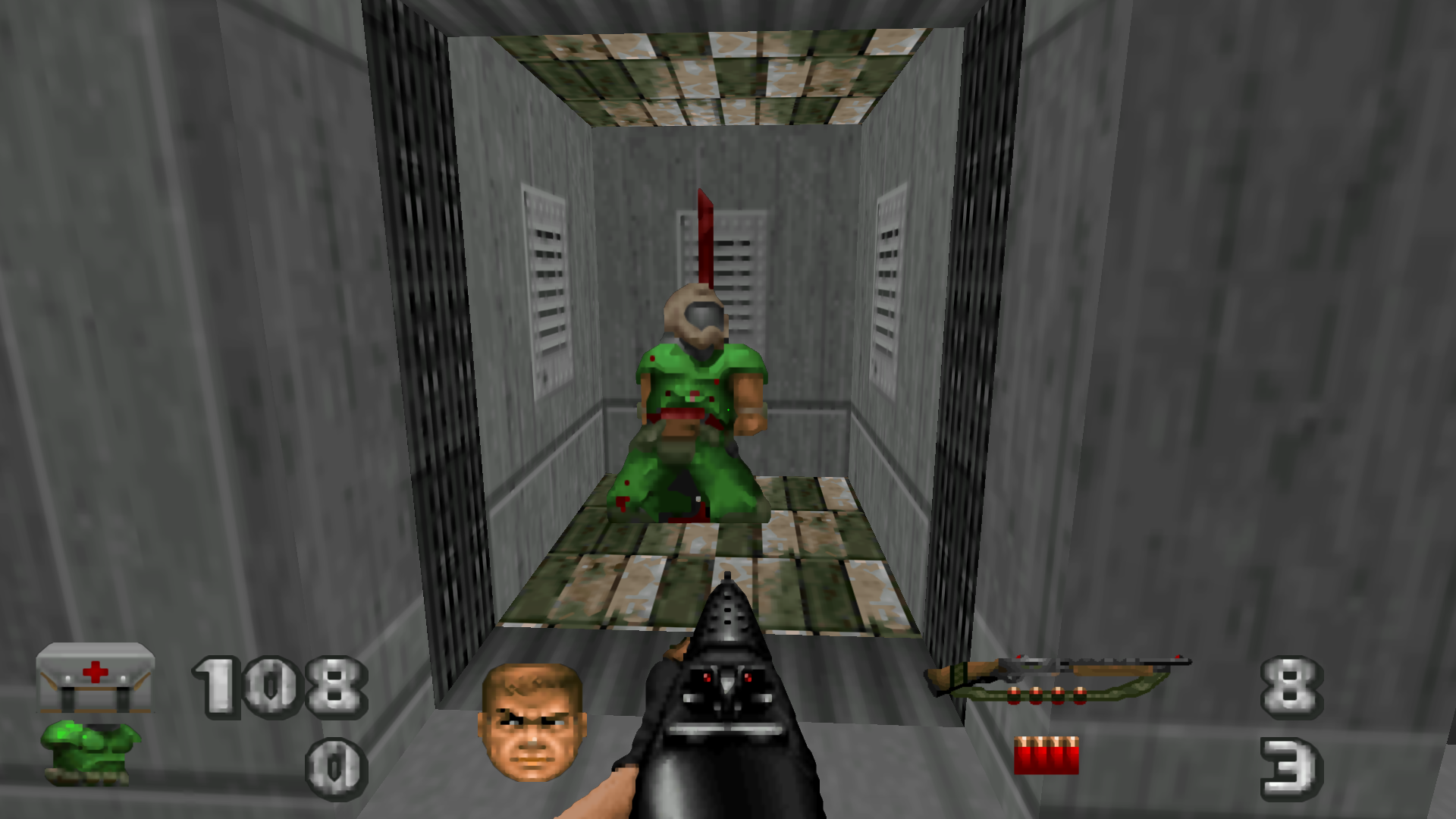 Now you have to free your friends (By kicking or punching them) before they can follow and help you! With Brutal Doom v20 they will follow you also in the next level!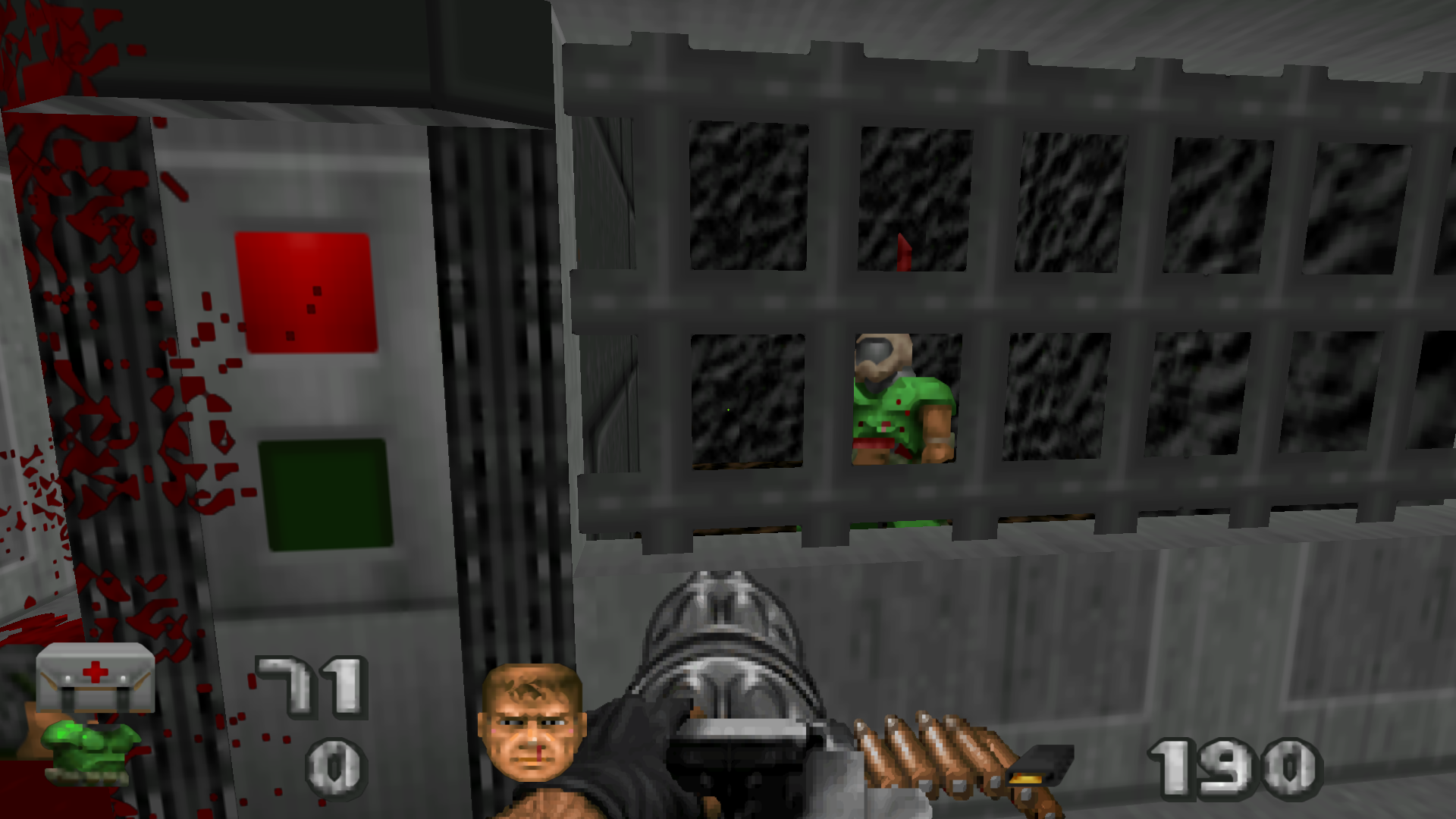 Should you touch that switch?
And here the full changelog:
- Added levels names:
MAP01 "Basement"
MAP02 "The laboratory - Part 1"
MAP03 "Where the hell am I?"
MAP04 "The laboratory - Part 2"
MAP05 "Warehouse"
MAP06 "The Showdown"
- All secret now are counted in "Secret %" at the level end
- Add small changes / bugfix in all the maps
- Add a new HUD
NOTE: You MUST play this mod with Brutal Doom, otherwise instead of the marine you will have the invisibility poweup