PREORDERS available!
I'm happy to annunce that Broken core is on IndieGOGO, you can preorder it in 3 version, starting from 2$, let's see details on indiegogo page Igg.me :
- 2$ Digital copy of BROKEN CORE SV
- 3$ Digital copy of BROKEN CORE FV
- 5$ Digital copy of BROKEN CORE FV + digital copy ARTBOOK + digital copy OST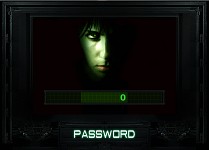 WHY PREORDER BROKEN CORE?
Because is a funny game made with passion, because if you love retrogames this is the only way to have some new stuffs, because if you loved Turrican or Megaman, Syro is better cause she's got big tits!
Cause if you are a retrogame hero, you'll love the Survival mode in the BROKEN CORE FV (Final Version)
Because 2$ are nothing for a nice game i think, because the storymode is interesting and there are lots of images during the game!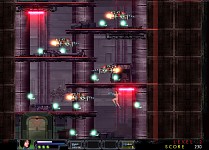 GOAL at 800$
I'm not so good in sharing my projects, but i'll try to o my best and i think that we can easily reach the goal, 800$ means only 160 friends who'll buy the full version of the game, or 267 who'll buy the FV, or 400 who'll buy the Standard Version. Is easy i think! But i'll need your help to share project, if you've got some friends who can like this game, let them know, and don't forget to tell them that there are tits, big tits and a nice hot girl that will fight evil (not so many people can resists at it!)
Here the promotional video with some work in progress ingame teasers!
Youtu.be
Thank you all and let's rock!
Oscar