The largest Kingdom in the history of mankind; the feared British Empire spanned the globe for hundreds of years.
Centuries of European war and colonial world domination has hardened the British Expeditionary Force to field amongst the most versatile and professional infantry of the early 1900s. The effort on the Western Front consists of a multi-cultural smelting of units from across Great Britain and her many loyal overseas dominions.
As the Crown's combat arm, foot soldiers inevitably make up the bulk of the British line. Conscripted from the city slums and the rural villages before being given basic training, the Infantry Section is the BEF's basic rifle unit. Initially outfitted with the modern SMLE bolt-action, they can be rearmed as either Lewis Gunners or Bombers for extra firepower.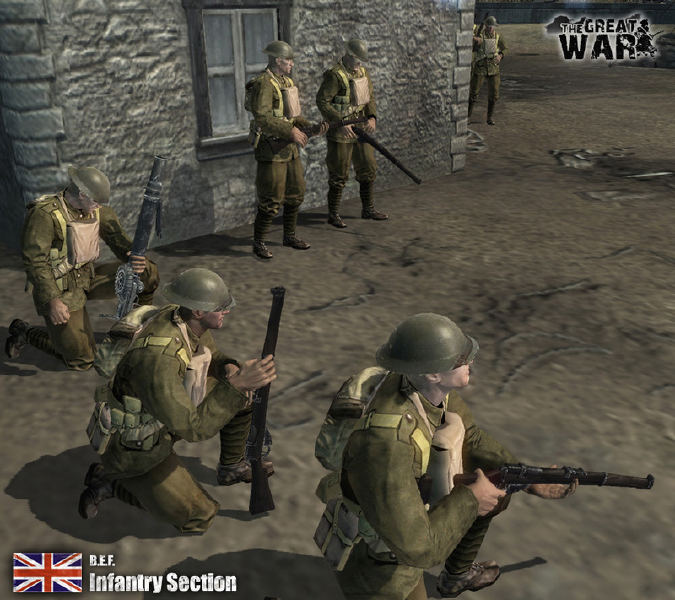 From perhaps the most prestigious regiment in the British Army, the Royal Engineers Field Sections have provided the King with expert demolitions and advanced construction since the Norman Conquest of the 11th Century. Recent developments have allowed for the deployment of gas attacks, and Field Sections can also supervise production at base buildings.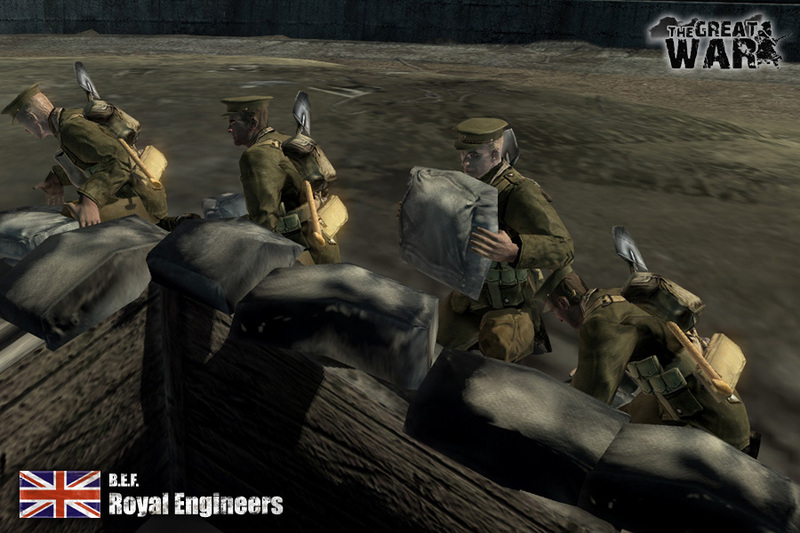 Fighting from the frontline, a two-man Command Section can inspire nearby troops with its presence, and has the authority to direct artillery strikes upon a foe's position.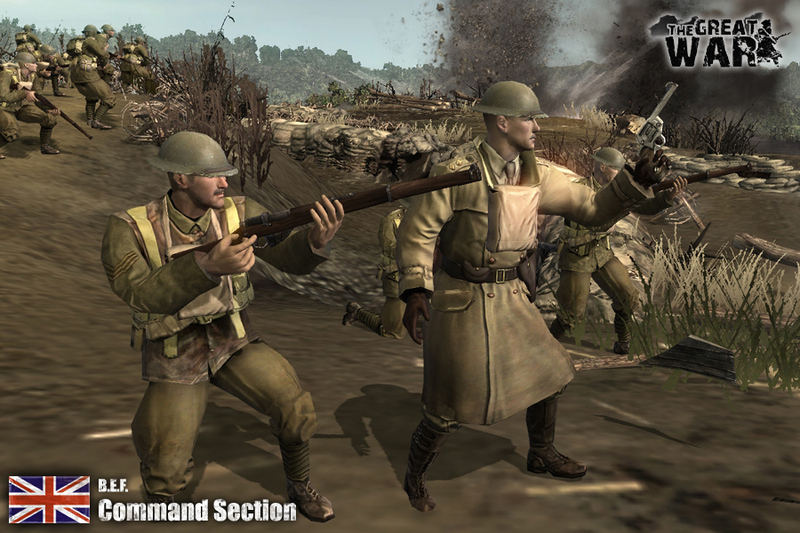 Fighting fit, well equipped and experienced masters of coordinated assaults, Trench Raiders were London's answer to the feared Stormtroopers. A predecessor to the famed Commando units, only the strongest and most brutal soldiers of a battalion were pulled from their ranks to join the Raiders.
Benefiting from the experience of Scottish gamekeepers, hand-picked British and dominion marksmen honed their skills in the sniping school founded by Major Hesketh-Prichard in France. Thorough training and expertise would see the Scout Snipers of the B.E.F challenge and overthrow German sniping supremacy on the western Front.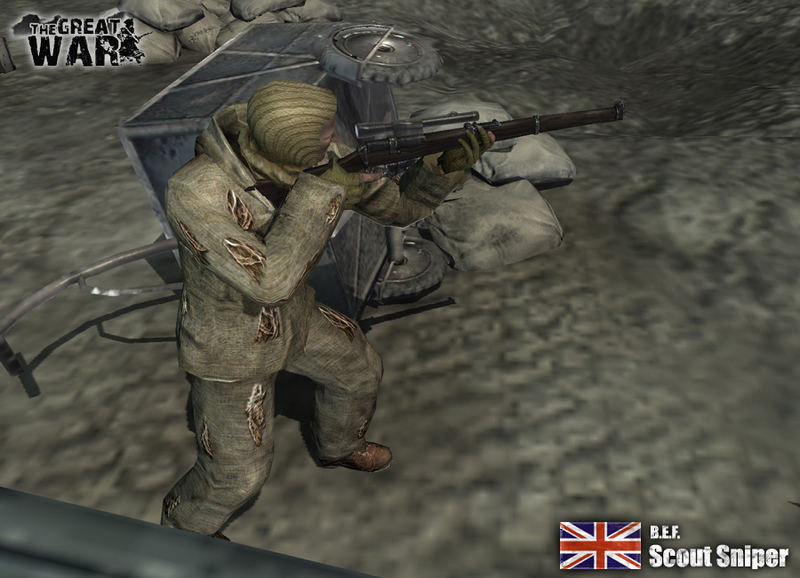 Stationary automatic weapons relentlessly dominated the Western Front for years. Both sides extensively deployed machine guns across their frontlines to halt advances and deter assaults. Vickers HMGs were issued to British gun crews.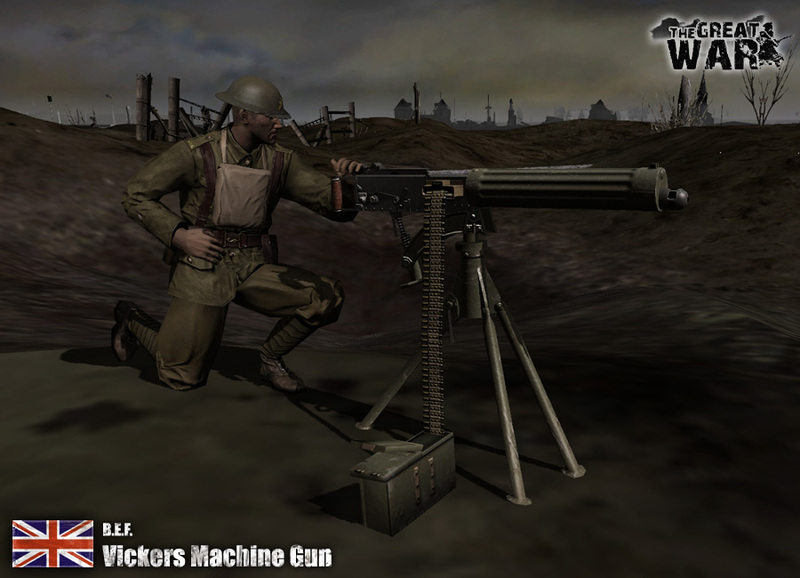 Whilst not providing the same raw power as conventional heavy artillery pieces, Stokes Mortars provided manouverable and instantaneous fire support to Infantry.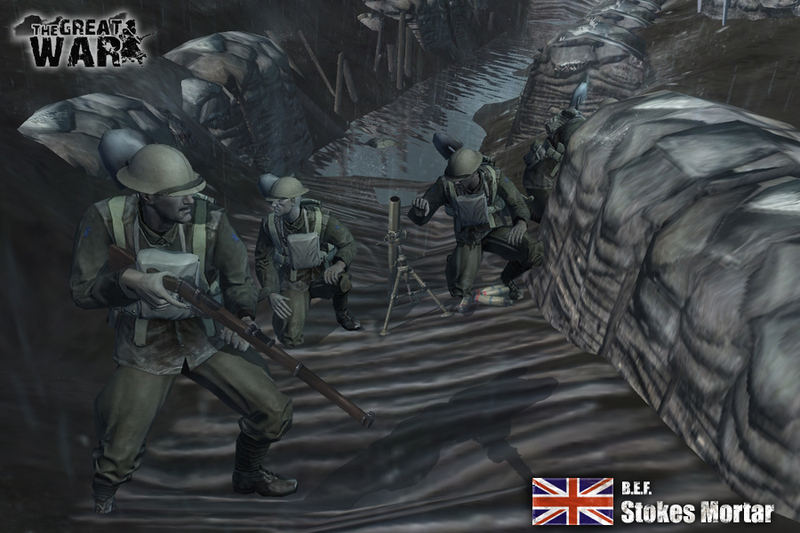 That´s all for now!
But remember,we are always in need of extra hands,specially in terms of mapping! Also,feel free to lurk around our new forums!
TGW Forums
Credits:
Textures by don Durandal
Models by Jorge
Update by Wartyx
Special thanks to Baida for the Lewis Gun