Hello everyone and welcome to Terminal Tuesday!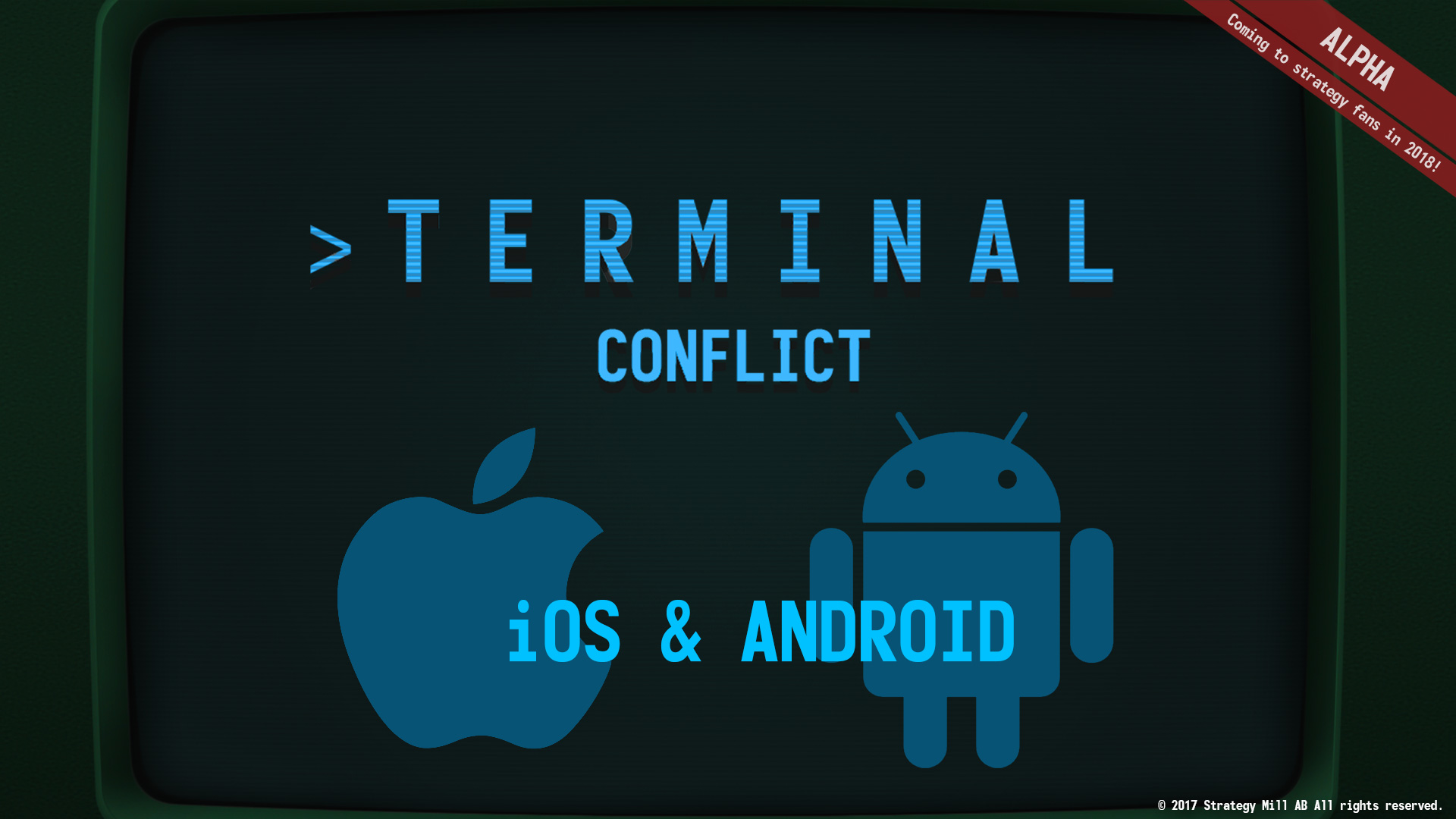 Bring your strategy wherever you go! Today we are announcing that our development team is officially exploring a timetable to bring Terminal Conflict to iOS and Android. "We know we can do it, we know we want to do it and now we are exploring when to do it." said Andreas Lütchens, Brand Manager at Strategy Mill.
As there has been a lot of interest in our Cold War grand strategy title, we decided to match that with an ambitious plan. Initially bringing the action to Windows, Mac and Linux, then subsequently rolling out our title on mobile devices. As a consequence, we are revising our release plan into 2018. More information will be revealed about these developments in the near future as we expand the brand to these new platforms.
This also means that we are opening up several new positions and enlarging our international team to meet up with demand. We strongly believe that player focused game development results in great games and this is where you come in.

QA Analyst (Tester)
Are you very analytic when it comes to computer games, with a sharp eye for details? Do you have a talent and willingness for problem solving and a passion for identifying and evaluating both functionality and form? Instead of just playing a game, do you readily dive in to find innovative ways to exploit or break its features? And are you enthusiastic and eager to listen and learn about the game industry? Then we want to hear from you!
As a QA Analyst you will work with a small but growing international team where everybody is equally nerdy but also as dedicated to games as you are.
You are:
Team minded: eager to listen and learn in order to process new information and constantly improve and evolve
Relentless and persistent: you take on challenges with enthusiasm and never give up mastering your environment, why and how are your second nature
Communicative: you are the first line of defense for the team always open to feedback and collaboration
A gamer: the vast majority of your time you spend playing games
You will:
Test and evaluate potential game issues
Identify, report and track bugs in our project management system
Give constructive feedback on bugs, design, fun-factor and other game related perspectives
Learn about the gaming industry and what it takes to develop video games
Play a lot of games
Public Relations Specialist
Are you a humble but ambitious content creator with experience in writing and communication? Perhaps an aspiring journalist, writer or blogger that takes games and play seriously. Like us, do you see things differently and aren't afraid to experiment or explore new trails? Then you may be the one we're looking for!
As a Public Relations Specialist, you will help to build and execute publishing campaigns for Terminal Conflict. You will join our team of passionate fellow gamers and industry veterans to organize and unlock all aspects of your campaign – from initial strategy to retrospective analysis writing the future of strategy gaming. Having a passion for games, you understand the needs of core gamers and what it takes to excite them in meaningful ways.
You are:
A campaign planner: you have a love for a good story and the talent to bring them to life in all mediums be it a small post or a major global marketing campaign. Your focus is to effectively communicate the key message to our players at the right time and place
A creative communicator: you're a comfortable communicator, be it in emails, press releases or social media chatter as you help to engage and coordinate efforts on updates and campaigns
A gamer: you're a dedicated and driven gamer with a deep passion in one or more genres and share our firm belief that games make the world better
You will:
Create global marketing campaigns that help strategy players around the world get it touch with our team and products
Create and communicate content ideas with the PR team
Develop a significant role and partner with our developers to create innovative player experiences
Seek out and participate in a meaningful way, in conversations players are having about games in general and of our genre and industry in particular
Play a lot of games


If any of these descriptions match you, please write us at info@strategy-mill.com and include a resume and cover letter in English. There is nothing more impressive than a well written introduction and we look forward to hearing from you.
Drop us a message about today's news and share on Twitter or Facebook, or write us a comment on Reddit.
Thank you and best regards!