Playthrough of all of our Classes and Abilities
Brightlocker
We recently launched our Brightlocker at Brightlocker.com
It has some awesome exclusive rewards and allows you guys to support the game beyond just buying a key to Early Access (you can do that too).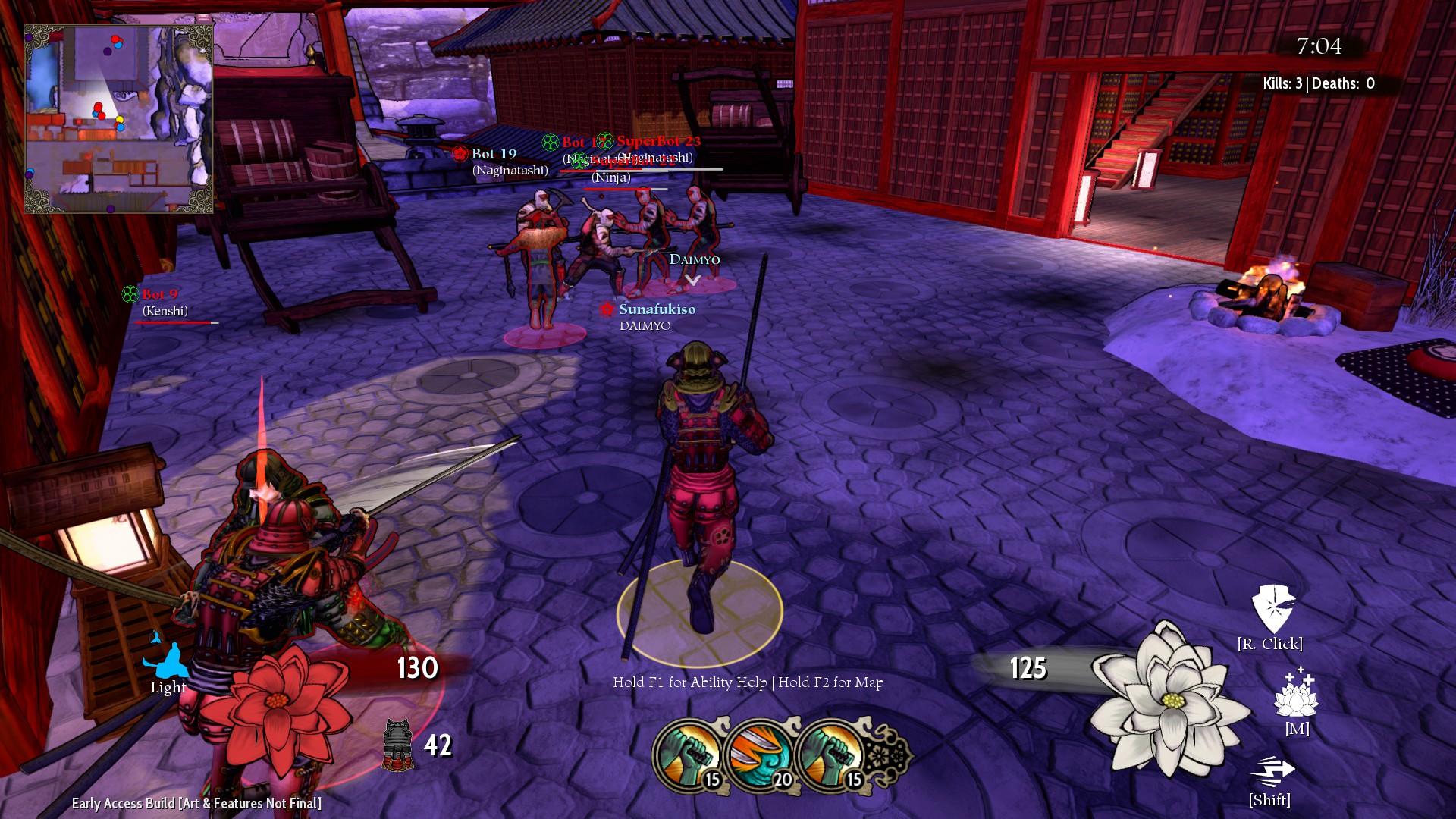 Play With the Dev Events
Every Wednesday at 10PM EST We play on a server with players for 1-3 hours across all maps and modes. We usually patch on those days as well.
We will be in the General Voice channel on our Discord: Discord.gg - Hope to see you there!
Early Access is only $6.99 USD (or 70 gold) so please pick up a copy and support us!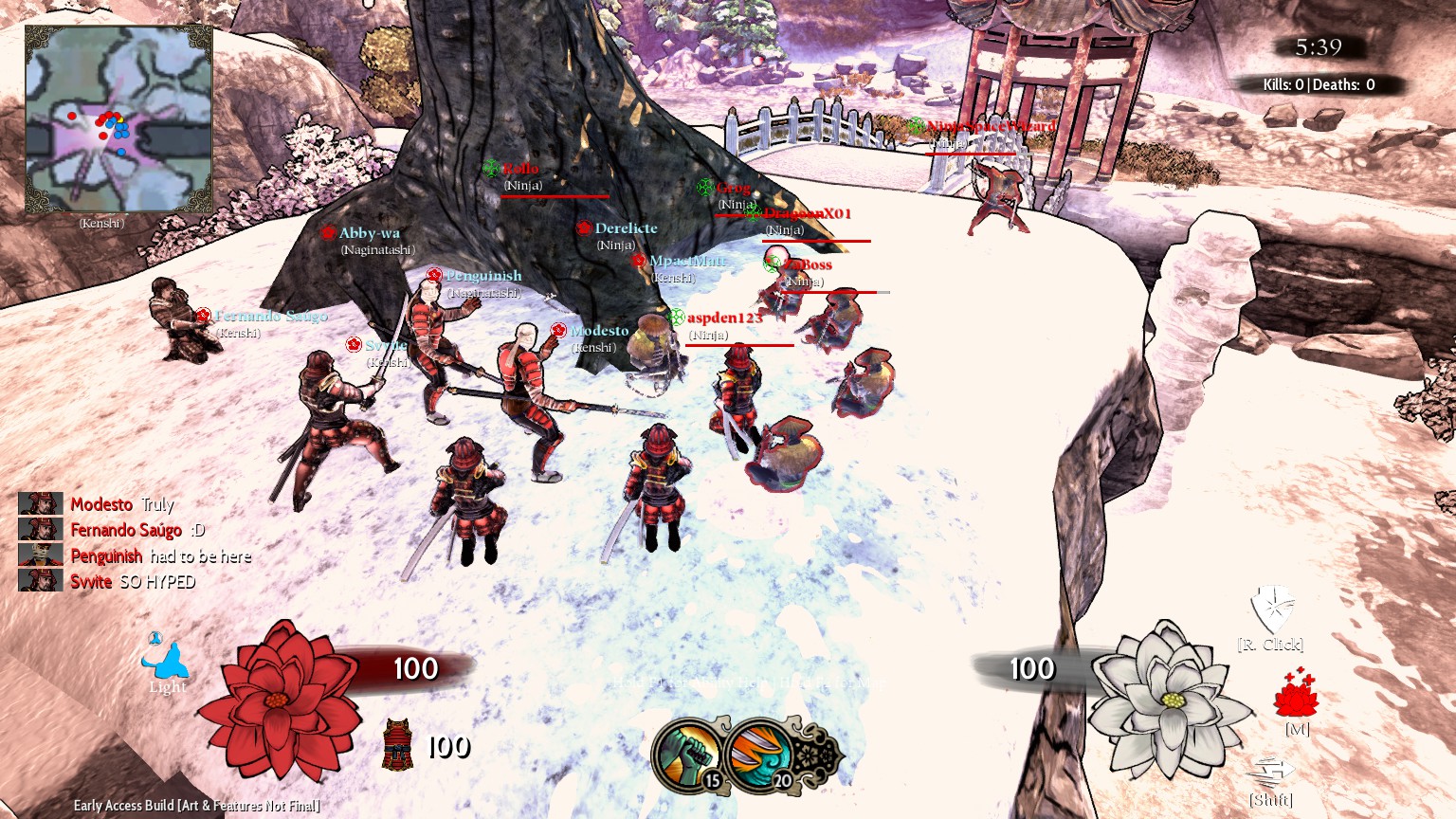 Dev Update
We'll be releasing a new patch tomorrow (2/21) with some new features and prototypes for systems we hope to improve for full launch later this year. Some Patch Highlights:
Server admin added (listen/local games you will auto-login, dedicated server administrators can add -ADMINPASSWORD=password to their server launch batch file and login in game using /admin password password then you can cast commands using /admin htravel mapname for example to change maps.
Victory animation prototypes for MVP/End Game Screen
Updated level design for the Yari Foothills map
Changes in logic for scroll respawns when it's dropped/falls off a cliff
More changes/fixes/etc.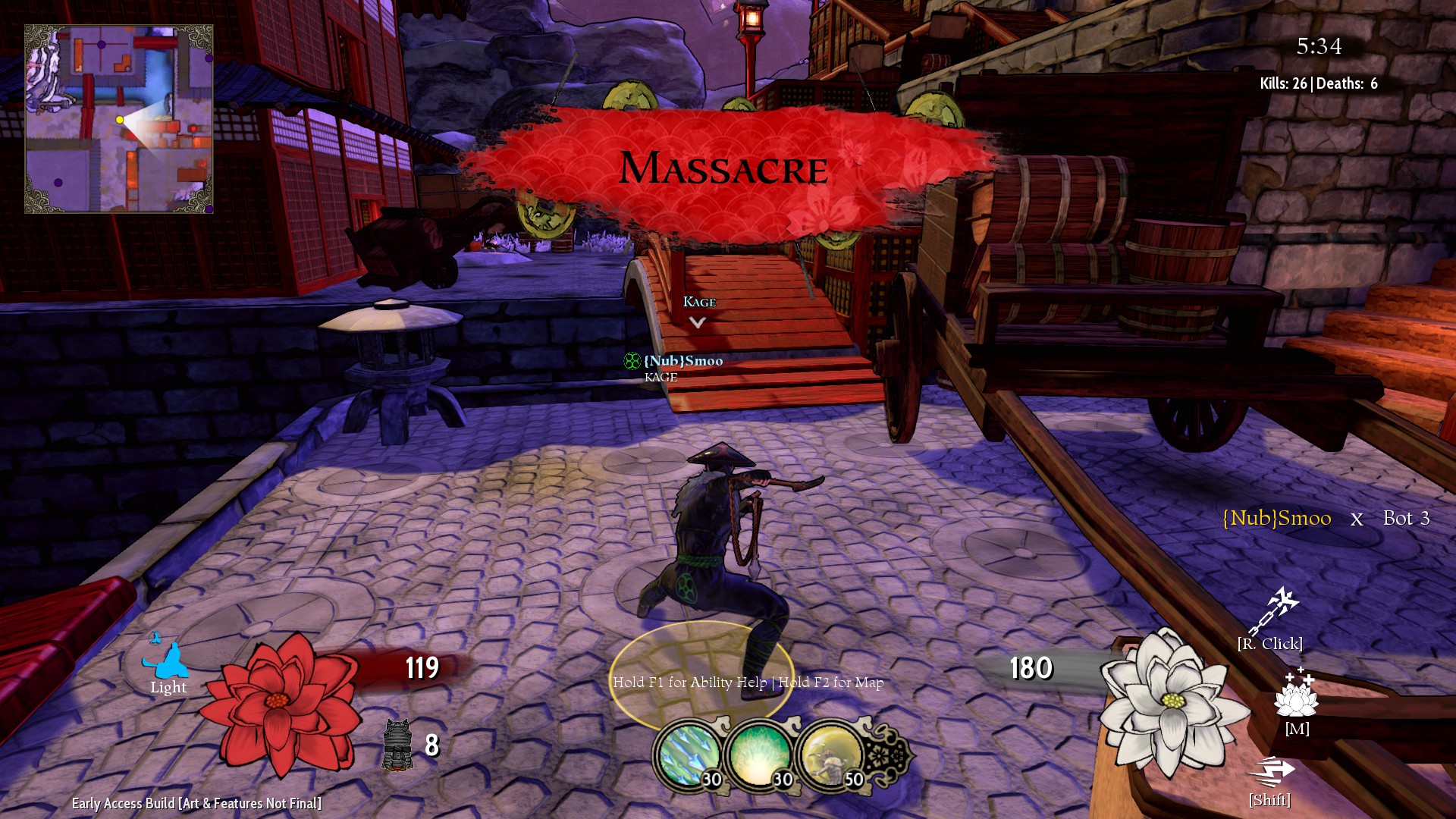 We're also working on our mega-patch that will release in March/April that will feature our new Character Class the Ite (Archer) and a brand new map, Shiga Forest, set in the Yamai Clan territory (they're the bad guys if you're new to Hanako, very bad).