Flash Fire is moving along at a great pace with new advances in game play and models everyday. Recent updates include a simple form of parkour that allows the player to vault over medium sized obstacles and running has been added into the game. One of the main issues with the game was the inability to look up and down which has been fixed along with the addition of a first person camera view which uses different animations to the third person view for a more seamless game play in either view mode.
Both camera views have pros and cons with the third person view having a wider field of view and more awareness of the location. However the first person view has faster aiming and is better in a direct fire fight. Unlike other games with changeable fps and tps views the fps view is more smooth and the is little camera movement while moving.
Examples: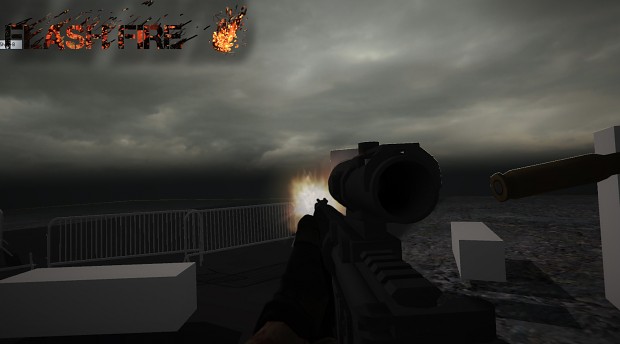 New Muzzle Flash Also implemented: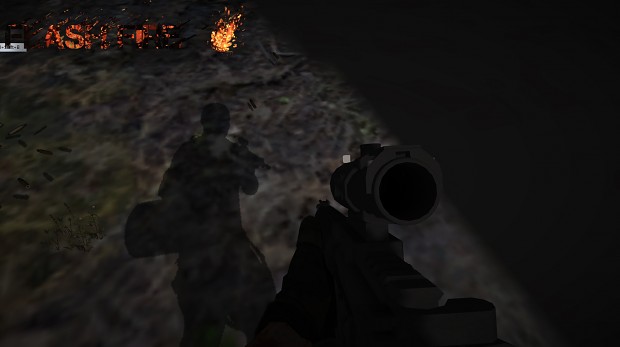 Also in the game the full character body is kept so there is seamless camera change and shadows and reflections in game show the full character body.
For an older example of the gameplay feel free to view this older video of the game: