Since the last update I've been working on a some smaller features of the game.
As shown in the video, the new update brings improved physics which enables you to build more stable buildings. Besides that there are now more rotation steps for blocks which means that you can now build roundish walls, etc.
Furthermore I finally implemented the options menu where several graphics and audio settings as well as the language can be changed (English and German are currently available).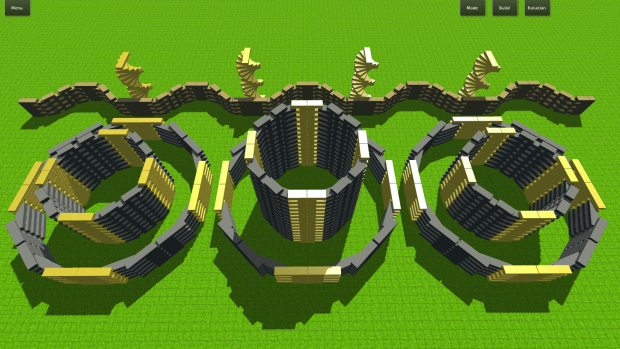 Like I mentioned before (on my blog www.brickinventions.net) this is a smaller update compared to the last ones, the next updates will be more exciting as I will implement new blocks and also begin the work on the first map that will be in the final version of the game (the current map is only a place-holder).