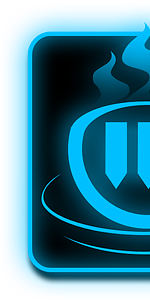 The development schedule for BrewLAN, which is erratic at best, revolves around frequent small alpha releases every few days to a week. The driving force behind those releases being my desire to play SupCom with friends with the mod but not use old versions, so I can use my latest creations. There is a list I maintain on the Google code page. See the afore mentioned page for more information about the alphas and for download links. Only the intentionally public beta releases will get uploaded here, to ModDB.
Now on to the actual updates since the 0.2 beta release.

Updates
Additional Aeon units:
Tech 3 Armoured Assault tank; 'Moldovite'.
Tech 3 Heavy Air Transport; 'Cirrus'.
Tech 1 Air Staging Facility; 'Pedestal'.
Additional Cybran units:
Experimental Rapid-Fire Artillery; 'Scathis Mark II'.
Tech 3 Torpedo Bomber; 'Zenith'.
Additional Seraphim units:
Tech 1 Air Staging Beacon; 'Iathu-uhthe'.
Changes:
Created a new tarmac for the Cybran Tech 2 Mass Storage and Tech 3 Strategic Missile Defence.
Created custom strategic icons for the suicide weapon buildings (e.g. mines).
Changed the menu sorting of experimental's so there is a divider between buildings and units.
Removed large amounts of redundant data and fixed several compatibility issues.
Added limited Sorian AI capabilities.
Forth coming
There is a full list of all BrewLAN units contained in the source files, the latest version being found in the latest alpha. The list includes all created, modified, in production and planned units related to the mod and even features a table of the experimental's planned for the mod.
Development Images
And I leave you with screen shots of the things mentioned above, at their varying levels of completion.
Alpha 0.2.5a
The Cybran Tech 3 torpedo bomber as it stands in BrewLAN version 0.2.5 alpha