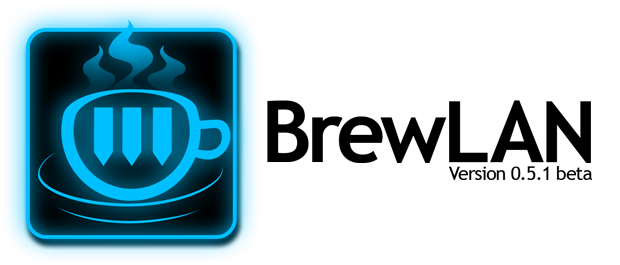 The fourth and final section. Finally.

Aeon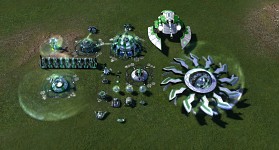 They get 6 units each at tech one and two, eleven at tech three, and a single experimental. (Although the Salvation gets re-listed as an experimental.) They get an entire 10 units with fully unique models (although 3 of those share the same custom model with different bits hidden), including one of only two walkers in BrewLAN; and the only one with a custom walk animation. This is mostly due to the fact that their art style is amorphous shiny sliced blobs, and are quite easy to make fully custom models for.
Tech 1

Vivifier: Tech 1 Defense Engineer
"Tech 1 amphibious construction, repair, capture, reclamation, and mine layer unit. It is equipped with a personal shield and can build specialist defenses."
Unlike the other races field engineers, the Aeon defense engineers don't come equipped with weapons, instead only featuring a shield. If you are paying enough attention to micromanage, they can still beat the other field engineers in 'combat' by reclaiming them.

Respirer: Tech 1 Light Gunship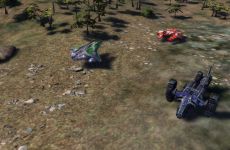 "Light Gunship. Primary role is base defense. Effective against low-level ground units."
The respirer, being one of the first ever units added to BrewLAN, is over five years old. I have always planned to give it a more unique appearance than that of a distorted slightly retextured version of the tech 2 gunship... yeah... eventually.

Charis: Tech 1 Light Artillery Installation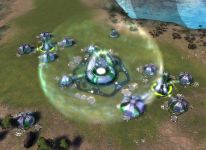 "Light stationary artillery. Designed to engage low to mid-level units."

Molehill: Tech 1 Pressure Mine
"An all-terrain, low damage, pressure detonated, mine system. Visible only to Omni."
The molehill technically counts as one of the units with 'fully unique' models, but its just a round shiny blob (Like any other Aeon unit OOOH BURN). But its a mine, its there to exist and explode people.

Aspis: Tech 1 Light Shield Generator
"Generates a protective shield around units and structures within its radius. Upgradable twice."
This unit was another named by CHCJoe. At the time he suggested the name to be for the Cybran tech 1 shield, but since my plan was to bump the ED1 down to tech 1, along with the very clear naming convention of Cybran shields, that wasn't to be. Similarly for UEF and Seraphim tech 1 shields, they both had very clear naming conventions I wished to follow. Leaving Aeon, where it fits almost perfectly. Incidentally, the name 'aspis' comes from the ancient Greek word for shield, so if you build more than one they would be 'aspides'.

Pedestal: Tech 1 Light Air Staging Facility
"Light air staging facility. Repairs and refuels individual aircrafts."
This was the first of the tech 1 air staging facilities completed, and for a while was the only one. Mostly because it was the only one I had a proper idea of what I wanted it to look like. For a while it was also unable to pay host to tech 3 aircraft. Since it can hold the same number of tech 3 aircraft as the tech 2 air staging facility its more space efficient, however it doesn't repair them as fast, but its a good option for bulk refueling, if population limit isn't a concern.
Tech 2

Butler: Tech 2 Defense Engineer
"Tech 2 amphibious construction, repair, capture, reclamation, and mine layer unit. Equipped a personal shield and radar."
This is one of a parallel pair of tech 2 alternative engineers with names taken from the family names of people who attended the namesake LAN party. The other being the Cybran 'Wilson', of course.

Impaler: Tech 2 Tactical Bomber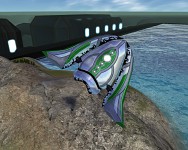 "Mid-level tactical bomber. Equipped with a light Quark bomb and radar."
The impaler is a rare case, in that it was one of the only units which has a completed appearance before anything else. All other units started out the other way round; with a specific slot or role in mind, often with specific statistics but with without a defined appearance. As for the unit itself, impalers are basically glass cannons; they are a force to be feared if unopposed, but a flak cannon or two will see them come tumbling out of the sky.

Tech 2 Energy Storage
"Stores large amounts of energy. Construct next to power generators for adjacency bonus."
Not a particularly interesting unit, doesn't even have a name, and is one of the only units with a directly re-used models that I have no plans to change eventually.

Tech 2 Mass Storage
"Stores large amounts of mass. Construct next to extractors or fabricators for adjacency bonus."
Unlike the energy storage, this is more than just a slightly larger version of its tech 1 counterpart; this one has a new texture. The texture is identical to the tech 1, but bigger so it doesn't look as pixelly.

Mound: Tech 2 Proximity Mine
"An all-terrain, high damage, radar detonated, proximity mine system. Visible only to Omni."

Tech 2 Heavy Wall Section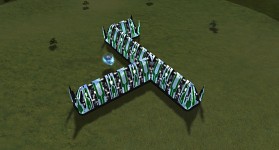 "Restricts movement of enemy units. Can sustain extreme amounts of damage."
Not as cool as the laser covered Cybran equivalent, but functionally identical.
Tech 3

Bilmon: Tech 3 Field Engineer
"Tech 3 amphibious construction, repair, capture, reclamation, and mine layer unit. It is equipped with a personal shield and can build specialist defenses."



Moldavite: Tech 3 Armored Assault Tank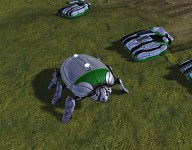 "Heavily armored assault tank. Low rate of fire, designed as a heavy support unit."

Scarab: Tech 3 Mobile Strategic Missile Defense
"Mobile strategic missile defense. Build costs include first missile, however the vehicle lacks a fabrication suite to produce additional missiles unassisted."

Solaris: Tech 3 Heavy Air Transport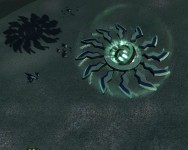 "Heavy air transport. Armed with a powerful shield and heavy anti-air weapons. Can carry up to 72 units."
I briefly considered making the Solaris an experimental, or able to carry experimentals. Eventually decided against both.

Beguiler: Tech 3 Decoy Plane
"Lightly armored decoy plane. Equipped with powerful radar jamming equipment designed to create multiple false radar signals. Mimics air superiority fighter movements."

Tech 3 Shielded Mass Extractor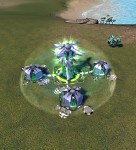 "High-end Mass extractor. Must be constructed on Mass deposits. It generates a shield dome large enough to cover itself and 4 small storages."
The shield doesn't take up any power, and can't be disabled.

Von Mayer Reactor: Tech 3 Shielded Power Generator
"Large power generating structure. Possesses a powerful shield, which consumes a small portion of its operating output."

Tech 3 Shielded Mass Fabricator
"Large mass fabrication structure. Possesses a powerful shield, which consumes additional power."

Mountain: Tech 3 Nuclear Mine
"An all-terrain mine armed with a full-yield nuclear warhead. Manual detonation required. Visible only to Omni."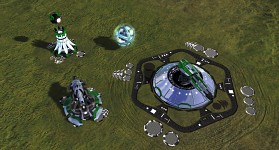 Orbos: Tech 3 Heavy Point Defense
"Heavy defensive tower. Attacks land-based units, sea-based units, and low-altitude aircraft with a powerful laser. Does not engage high altitude aircraft, or submerged units."
One thing about the Orbos that you can't tell from the description is that it also comes with omni, and has a tendency to stare at random stuff. It can also miss sometimes. Less than 5% of the time.

Nihiloid: Tech 3 Anti-Armor Point Defense
"Very heavy defensive tower. Attacks land- and sea-based units with a powerful oblivion cannon."


Experimental

Absolution: Experimental Siege Tank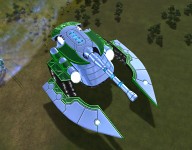 "Experimental hovering siege assault tank. Equipped with a powerful oblivion cannon and tactical missile defenses."
The tactical missile defense on the Absolution is one of the best in the game. Beyond that its basically similar to the Tempest.