As some of you may know I had to take a break from modding over the last month which sort of collapsed all efforts to continue with Path to Victory. However the immediate crisis has been dealt with and we can slowly resume work on this mod. Things will not progress at light speeds as before however we intend to bring Path to Victory to a finish, offering polished gameplay, a full set of races and many hours of fun!
Some progress has been made which is impossible to show so I figured why not show you some more stuff that's been lying around forever but never got presented as I couldn't fit it into the story.
Interface
The interface. HW2's interfae was very... blue. This disagreed with the notion of having 5 races, of which the Hiigarans are only one. Thus, Path to Victory's Interface has been reworked to a shades of grey look with yellow highlights.
So, no more wondering why the Vaygr have Blue controls or the Kadeshi somehow prefer Blue over White! It was all sooo confusing!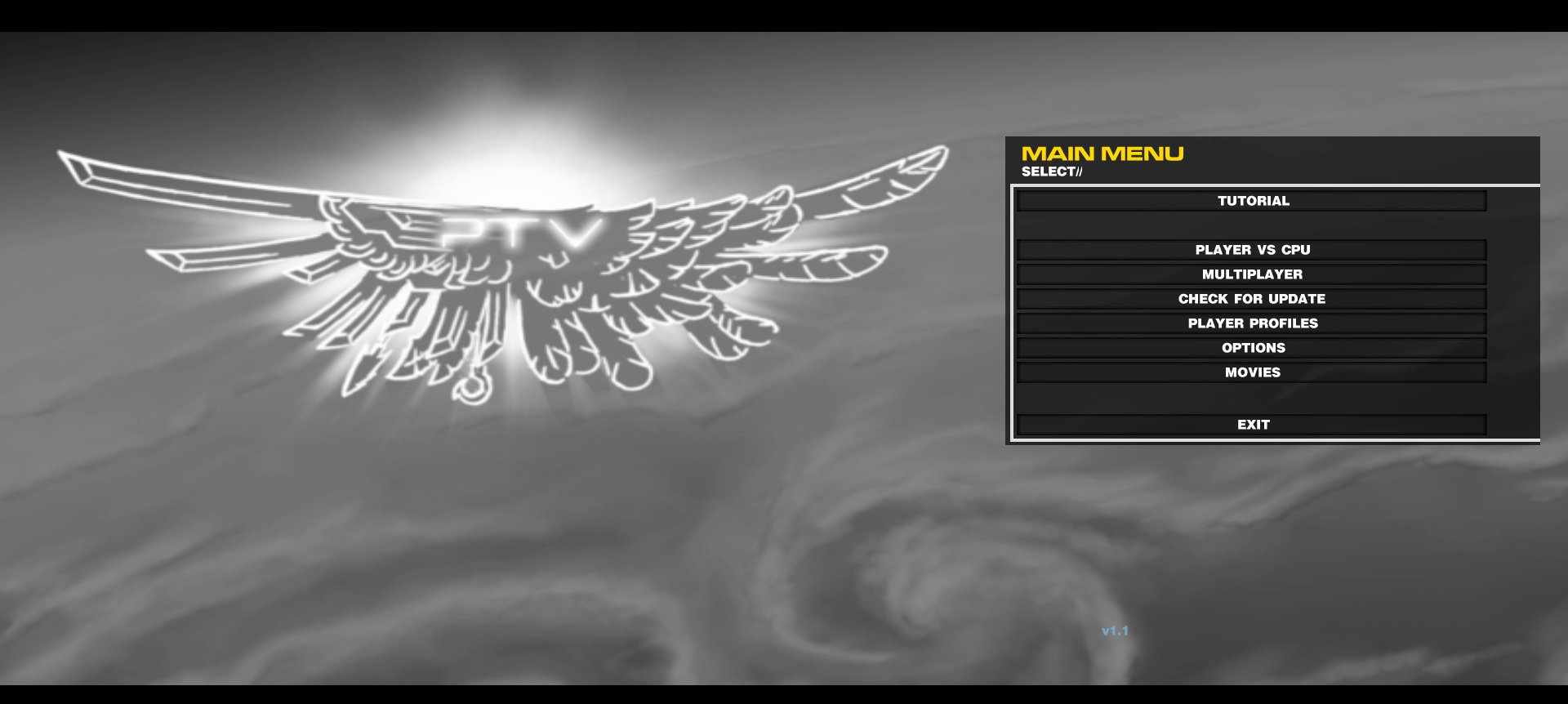 Tech Trees
A while ago I talked about tech trees and reworking the Kadeshi Tech tree. The same is being done for every race. Currently only two are done, the Raiders and the Kadeshi.

Please note that due to the complexity the tech trees are not 100% complete, minor details have been omitted. You may have to open the original images in order to read the text.
Kadeshi:
The Kadeshi are divided into three different 'Faith' categories. What ships and which upgrades you can build depends heavily on which Faith you intend to follow.
Will you choose the devout 'Kadesh', favoring frigates and capital ships?
Or will you choose the heretical 'Sajuuk', favoring heavy damage regardless of the cost?
Or maybe the mysterious 'Garden' is more your thing, building huge swarms of strike craft to desteoy your foes?
Or maybe you'll combine the faiths, creating a hybrid build for your fleet! With 4 'Faith Points' you can distribute at will, the options are endless!
That's actually a lie. There is a fixed number of combinations you can achieve but let's ignore that, endless sounds so much better!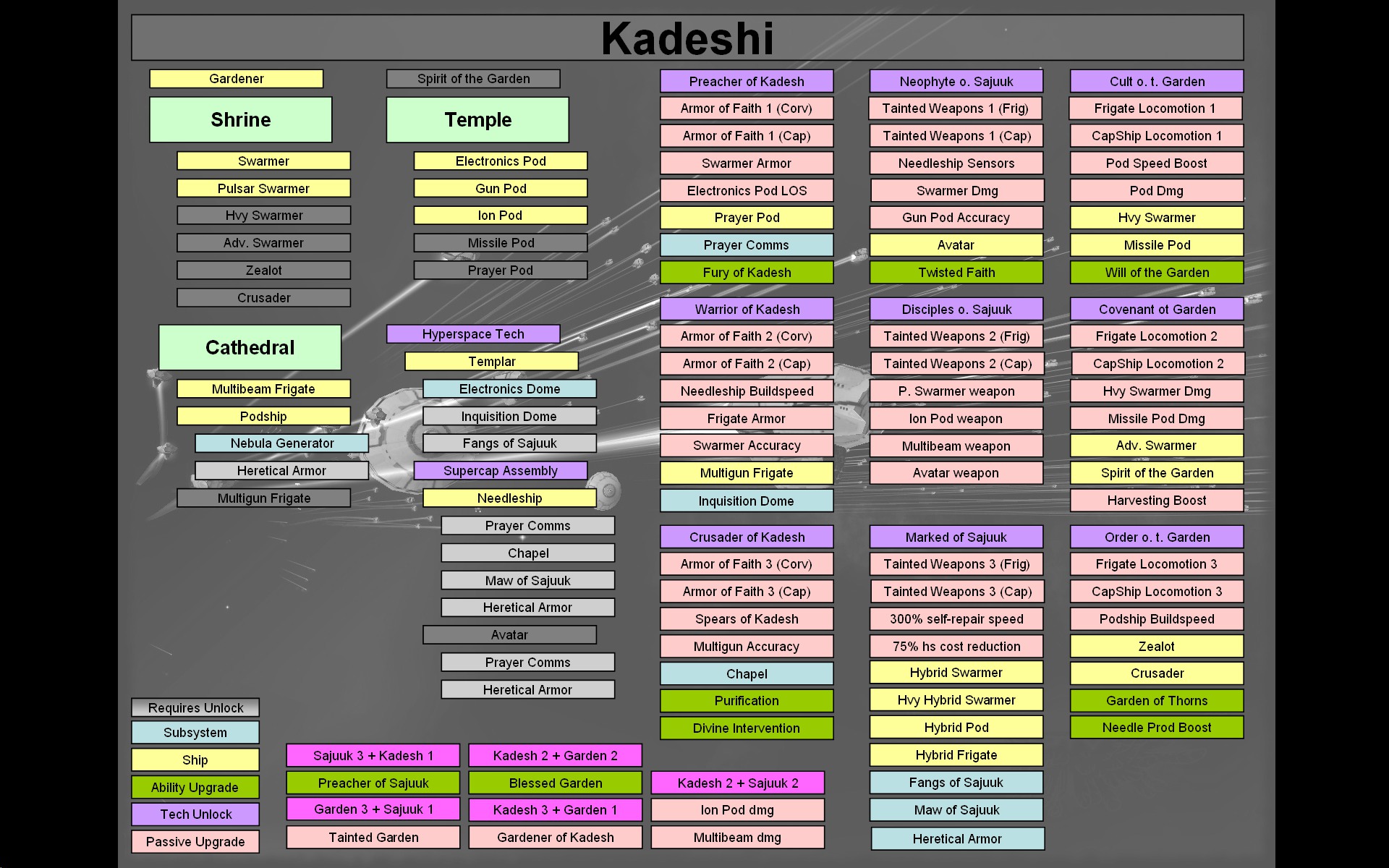 Turanic Raiders:
The Turanic Raiders Tech Tree is still focused on gaining Tech by capturing or killing enemy ships. Research Options and subsystems can be gained by capturing specific ships.
The Black Market provides additional upgrades regardless of what enemy you are facing. However the Black Market's stock varies depending on availability.
Note: Trophies are not included in the Tech Tree but get unlocked at Pirate Lord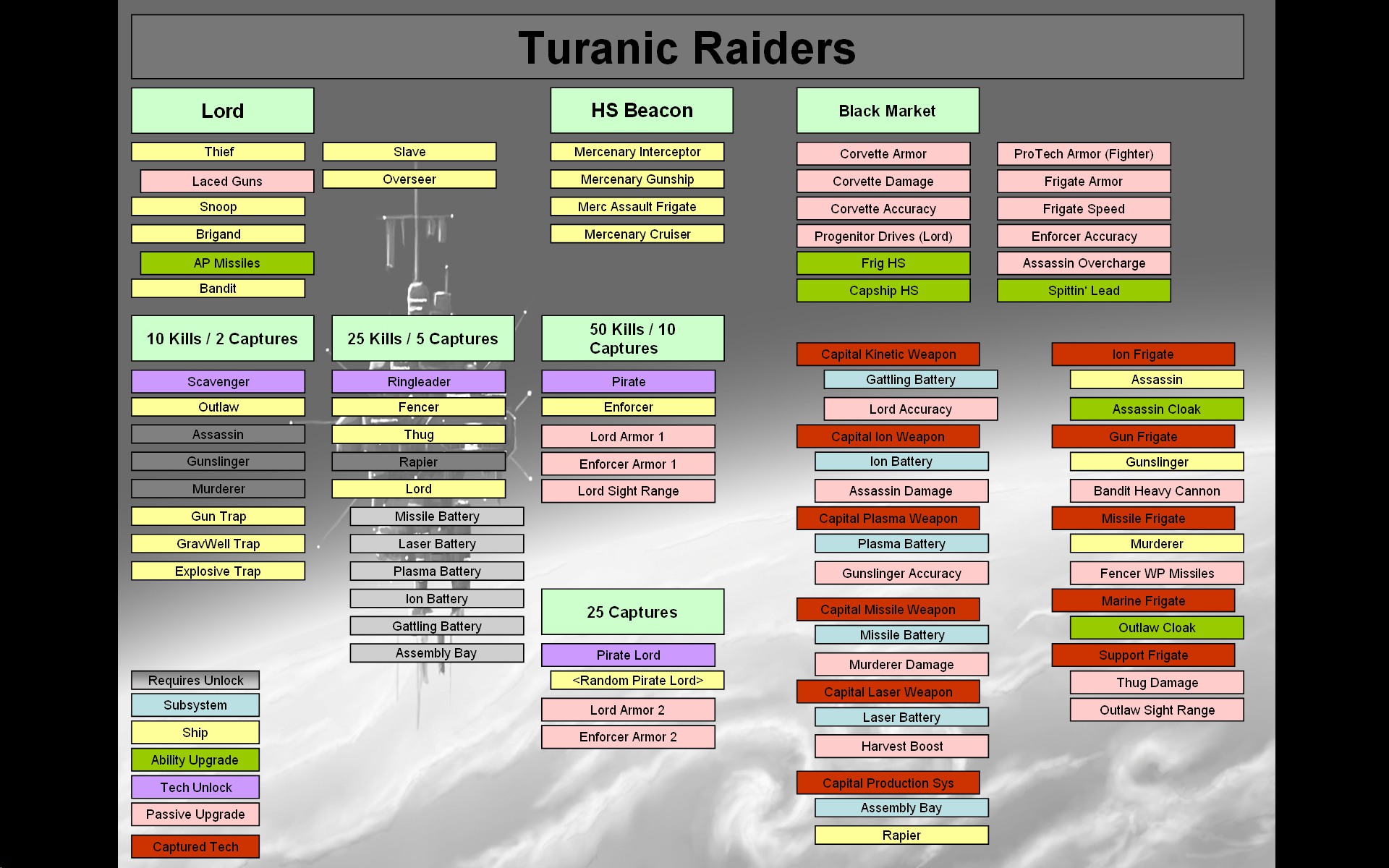 No Update would be quite complete without a new model so thus I am presenting to you a ship you may have seen before, the Turanic Raider Rapier.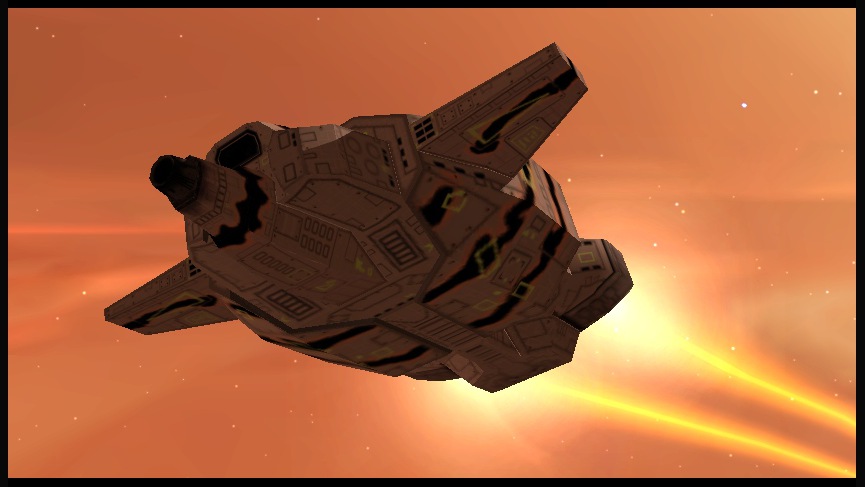 While not an entirely native Turanic design, the Rapier is a Heavy Fighter which has surfaced recently during the Turanic Raider's onslaught into Hiigaran territory. Carrying a heavy cannon which deals Area Damage, the Rapier is far too advanced for most Turanic Raider production bays. Pieces must be assembled by more sophisticated races before the Raider Engineers can weld the final ship together.

For those of you who didn't see it in the Tech Tree above, the Rapier is unlocked after capturing an enemy production ship (carrier or similar)
And that's it for now - expect updates as progress is made. Slowly but surely Path to Victory is progressing with a polished Result in mind.