Hi!
It's being quite an intense journey, especially these last weeks, but at last we can officially announce the release date of Breaking Fast: June, the 8th!
This means that only a bit more than 2 weeks are left so that you can enjoy the most delicious and fun breakfast!
This is the Steam store page of Breaking Fast. Our intent is to create an active community around the game, so we kindly invite you to join it and answer our first question: how is your perfect breakfast? (Yes, because not everything has to be about video games... food is also important to us!)
As you can imagine, this last week has been a lot about adding and polishing all the aspects of the Steam store, like the short and long descriptions, localized in 10 languages, the screenshots (localized too), and a teaser video:
This video was not actually edited by us, but by the great guy who made our trailer. We used fragments from different players and reactions to Breaking Fast. Some of the shots were taken in game events, whereas others were taken in the co-working office where we're currently established. There are also some relatives playing it because we wanted to emphasize that families can really enjoy this game together.
As mentioned, we've also been preparing a very cool trailer, which we're looking forward to showing off, but which we're holding off till the release day! Nonetheless, here's a screenshot of the trailer. Looks promising?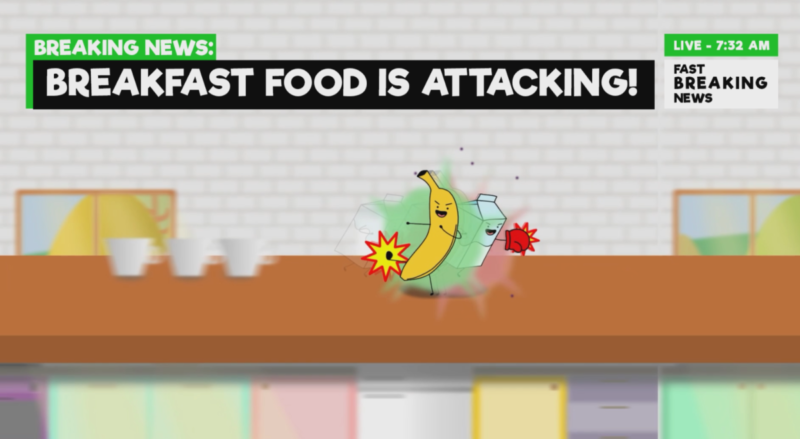 Given that the mood of the game revolves around food, we also thought it would be nice if we could contribute to a good cause in this area, and this is why, as stated in the description of our Steam page, part of our benefits will go to the World Food Program NGO.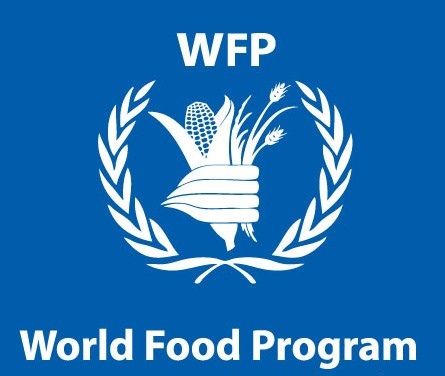 In the following weeks prior to launch, we intend to fix some last-minute bugs, although our priority now is to raise awareness of the game. This is why we'll be sending press releases through a PR agency to try to reach out to the maximum number of media out there.
This is it! We kindly appreciate your support, and don't hesitate to ask us any question you may have.
As an extra, we want to show you the big rivalry between the Milk and the Jar... What's your bet? :P