This has been the last week of development before the release of Breaking Fast, and it surely has been intense!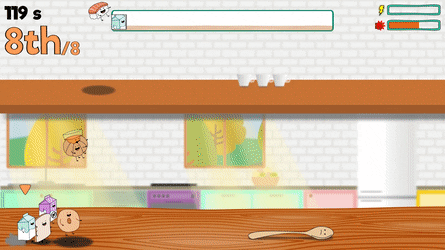 As I told you in the last post, we were kind of focused on marketing tasks, such as managing press copy requests after sending press releases. Luckily, a service like KeyMailer is being useful to centralize most of the requests there. I highly advise you to use this type of service, being doDistribute() another nice alternative.
Also, last weekend we were at Gameboss, a video games event targeted at professionals that was held in Zaragoza (Spain). It was very interesting because most of the indie game developers from Spain were there and it was a great way to stay in touch and network with others.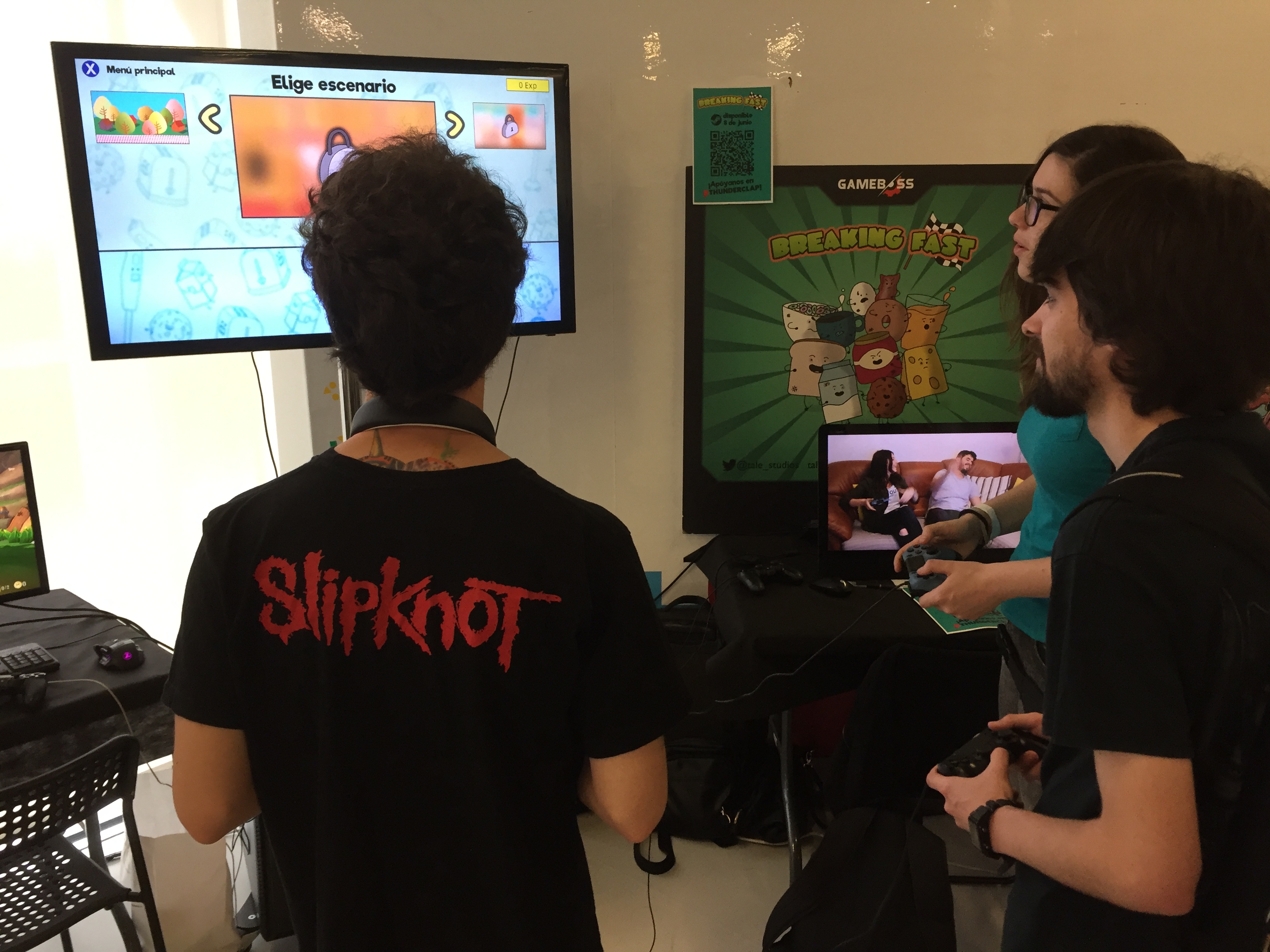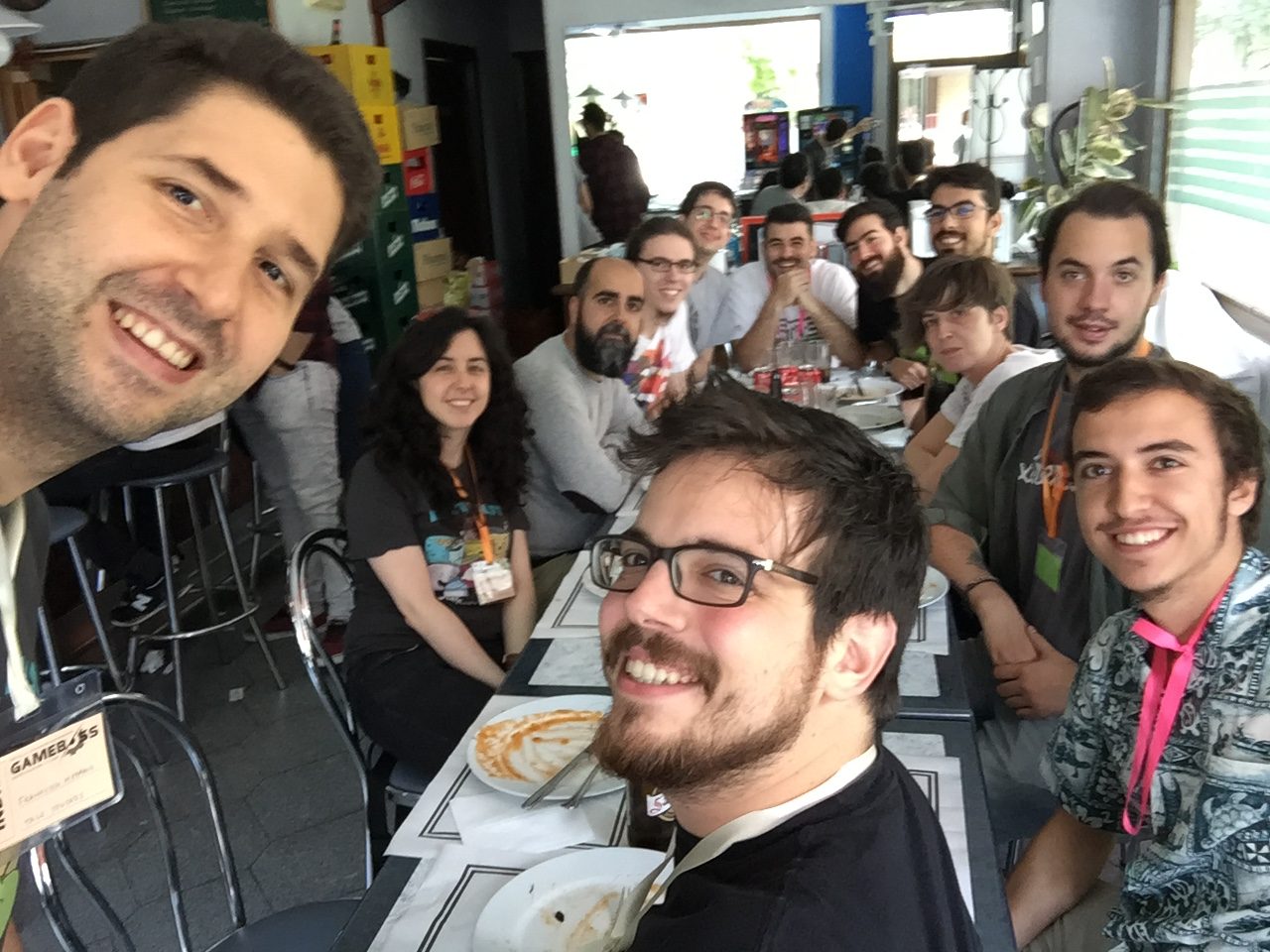 While in Zaragoza, we sent the first bunch of press copies of the game to streamers and press. We didn't like the idea at first, because we had fewer time to correct problems (in case there were) and we didn't have so much control (we had no laptop with Windows OS). Nevertheless, we took the risk because we had committed to sending the press copies by the end of the week. After a while having not received any bad news about crashes (our worst nightmare), we went out to have a relaxed and delicious dinner. And this is when we received a tweet from a streamer who basically told us: "Hey! There's a problem with your game! I cannot start a race, it crashes!!". As you can imagine, we finished our dinner faster than we had planned and came back to the hotel to try to fix the problem. For the record, the problem was that the game was looking for a file with a name starting in uppercase but the file only existed in lowercase. For a reason I won't get into now, this only happened to someone who had made a clean installation; we had tested the game a lot only with updates... Luckily, we could fix it soon and the streamer was happy to have helped us! So another tip: before sending a copy of your game, test it with a clean installation to avoid blue screens of death...!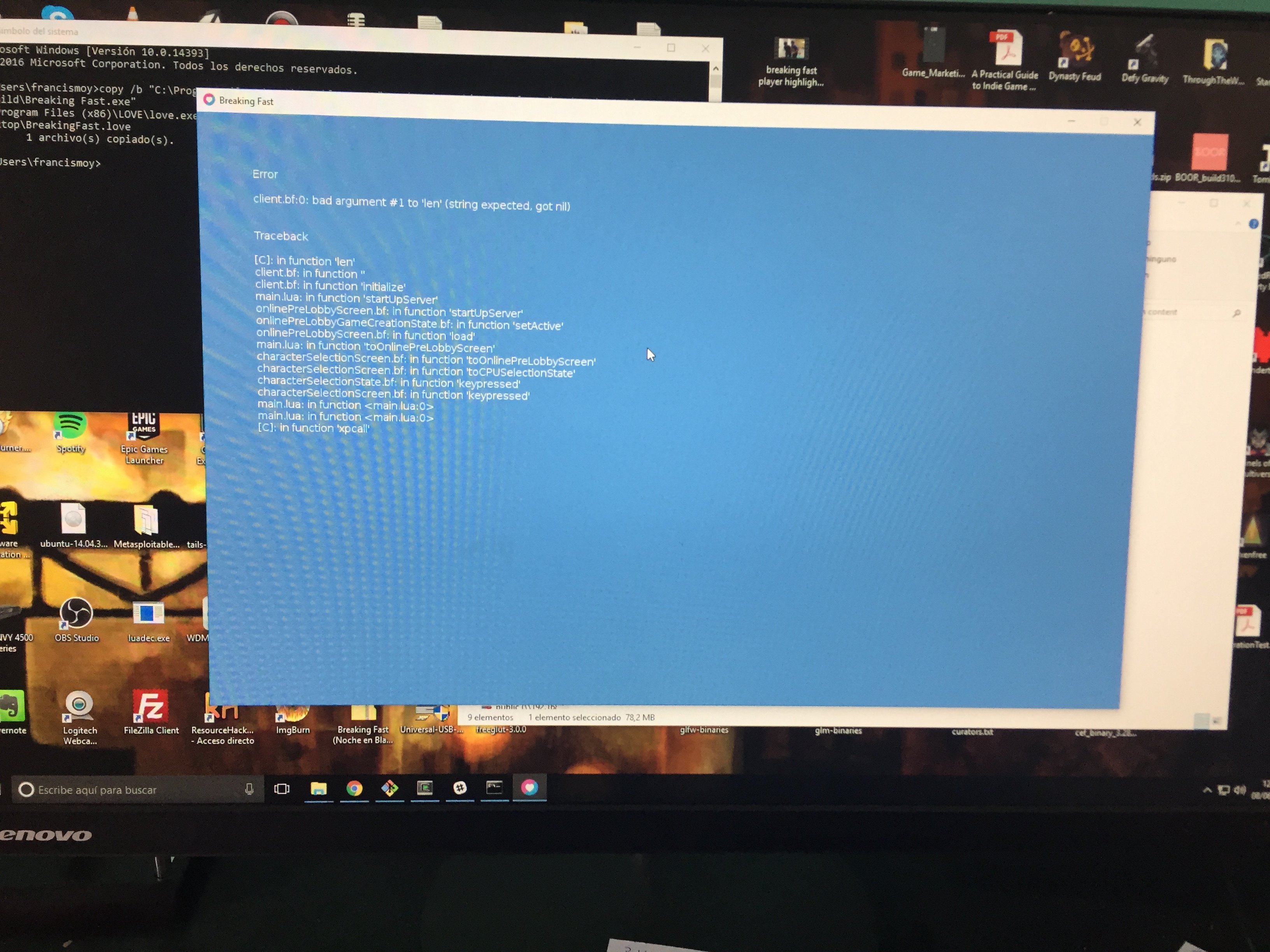 In any case, the game is at last now on Steam and it'll have a 20% discount during the first week. This is the trailer:
It's been very rewarding seeing let's play videos of Breaking Fast on our Steam community hub. We hope there will be more in the following days.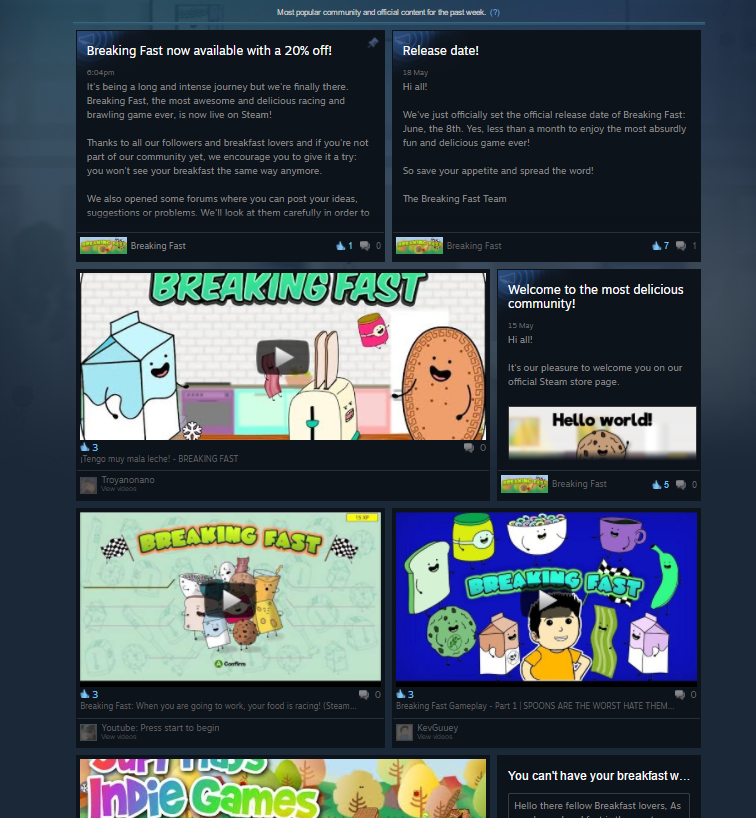 And this is one of the videos they've uploaded:
Of course, we'll continue writing here in order to tell you the latest updates that we implement in Breaking Fast. Finally, I want to remind you that part of the benefits will go to the World Food Programme NGO, because everybody has the right to enjoy a good breakfast!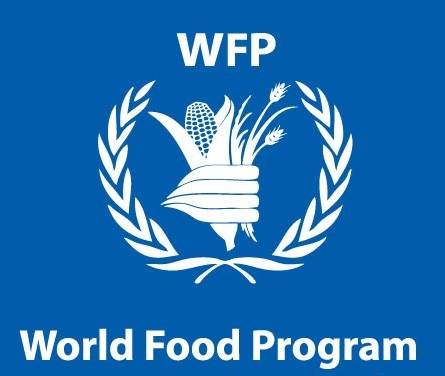 Have fun!