Brawlerz Nitro, the chaotic vehicle moba by independent developer Bail Enemy Jet, launches into Steam's Early Access on April 21st, 2017.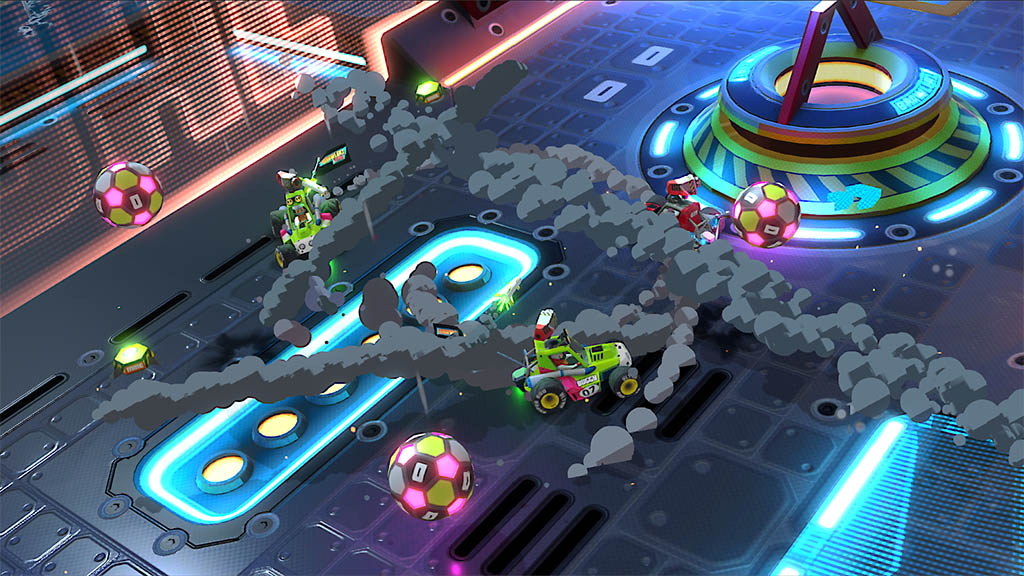 Brawlerz Nitro features soccer & multiball modes
Brawlerz Nitro was first announced in 2014, originally for the mobile market. Since then, the game has matured and grown in scope to be an Esports title, featuring multiple game modes like deathmatch, capture the flag, soccer & customisable vehicles and split screen play.
Vehicle weapon loud-outs can also be customised.
To keep up to date with the development and the launch of Brawlerz Nitro, follow Bail Enemy Jet on twitter, they also maintain a development blog of updates on the Brawlrez Nitro website.