G'day there, it's been a while!
First things first, we're excited to share our new teaser trailer for Bears in Space. In it, you can get a glimpse of some exotic new locations and a few new characters, plus get an introduction to one of our main characters, Vic Spendly.

Vic is an opportunistic sales-bot who sells weapons and items to the player throughout their journey. He always seems to be around when you need him and he always has just what the player needs. If you need to expand your aresenal with new crazy, upgradeable weaponry then Vic Spendly is the bot to see!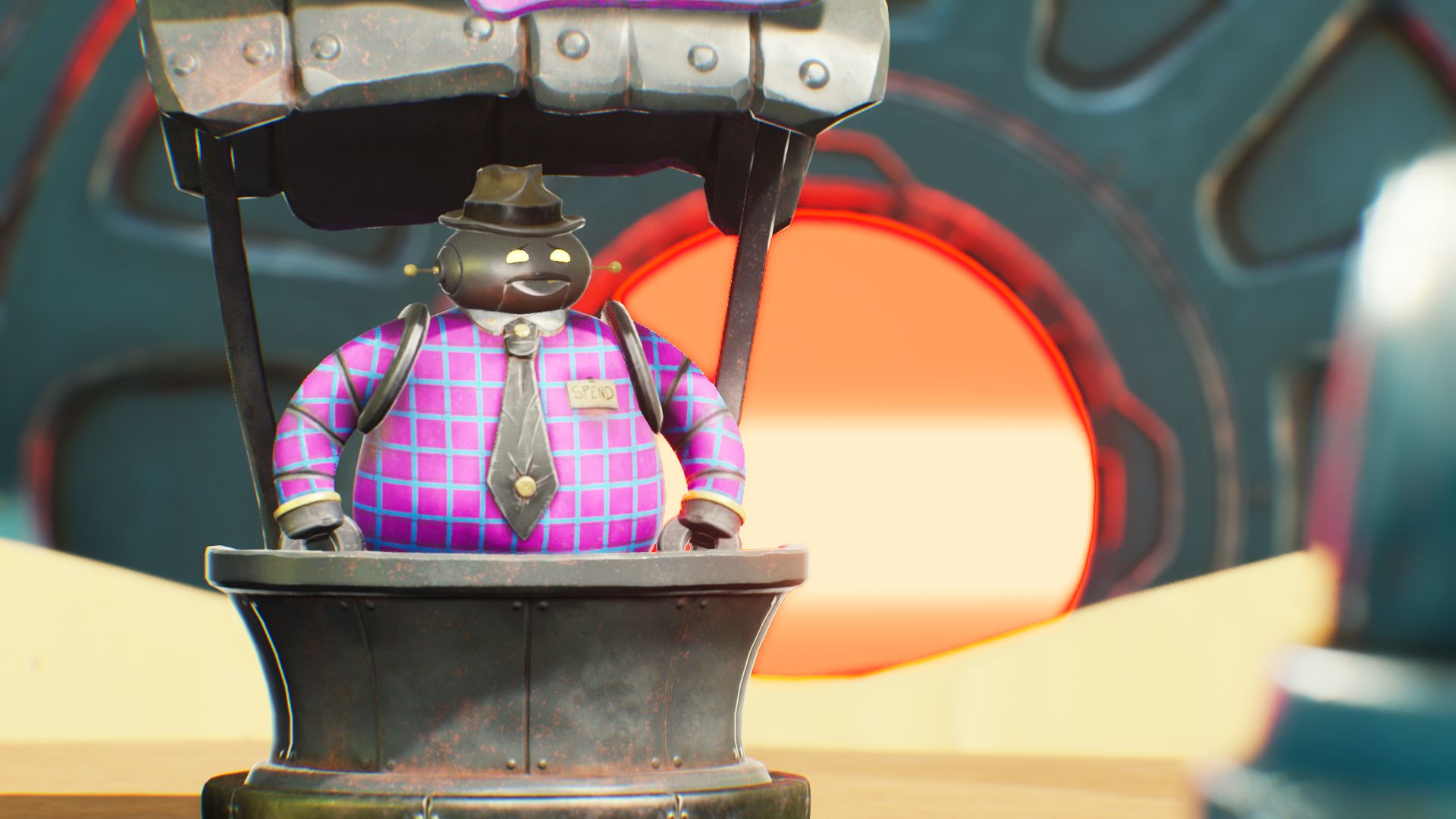 Speaking of exotic weapons, you will notice a few in our new trailer. We've added quite a few new weapons and improved some of our earlier weapons to be even more deadly. The patented Arm-a-rang is shown breifly in it's newly upgraded glory. We improved target detection and it's functionality to make it even more fun to use, you can clear out a group of smaller enemies with one well aimed throw.

Also on show is some of the upgraded variants of our base weapons. Our different weapons upgrade in different ways, some give you extra barrels or even extra guns, like our Triple Pistol or the Deca-Launcher. Other upgrades will add to the functionality of the weapon, adding different projectiles or firing modes. There are different ways to upgrade weapons, the main method being racking up enough kills to get you to the next weapon level. For others, the player might have to complete special challenges to earn the weapon upgrade.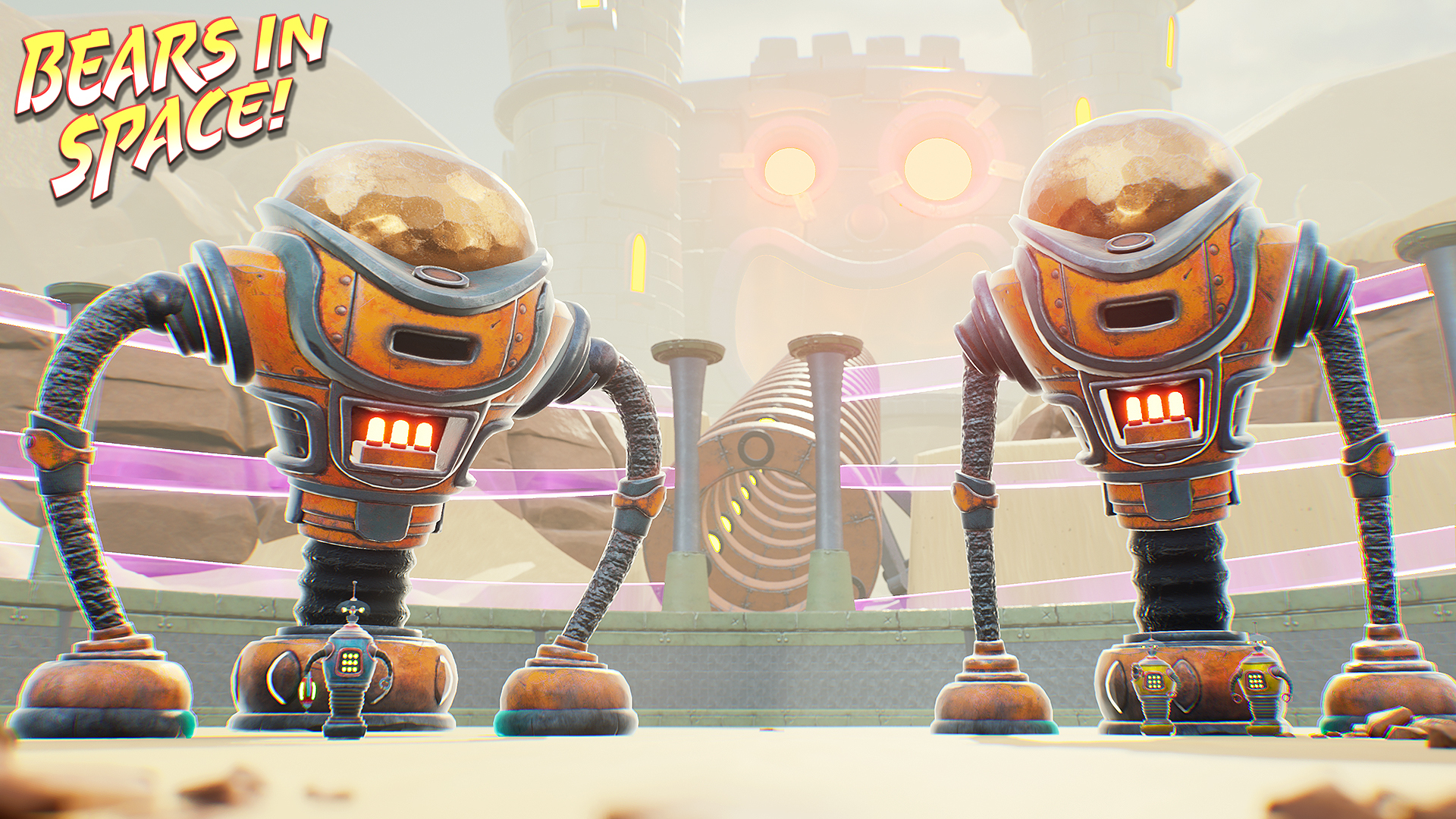 We've been working on some exciting new locations recently, and we're thrilled to tease the location of our first big boss fight - Castle Botskull. Getting inside won't be easy though...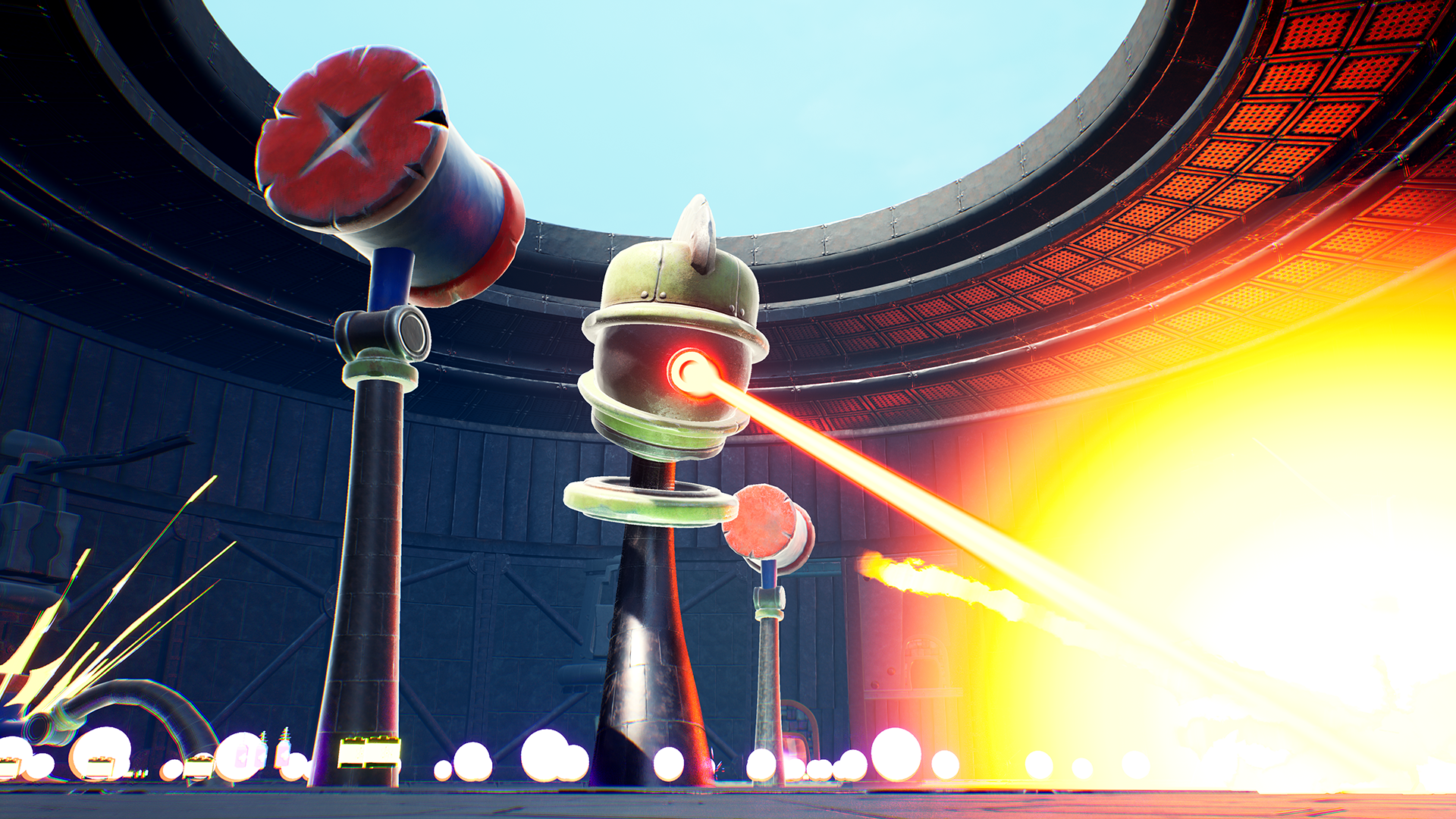 That's it for now, we hope everyone is excited to see what we've been working on, we're always excited to show it off and get feedback on how things are looking! Don't forget to wishlist on steam if you like what you see!
And why not follow us on Twitter while you're at it!

Twitter.com
We'll catch you next time.