Since our last demo release a few weeks ago, we've been hard at work putting some final touches on our latest build in order to submit it to the PAX Australia indie showcase. Check out the very same build that we send to the judges here:
We really focused on a few key things in order to make the game appear more polished and presentable; first and foremost our in-game HUD. Up until this build, our HUD consisted entirely of placeholder assets and primarily of standard text and numbers. When it comes to communicating abstract concepts with character and charm quickly, this didn't really cut it.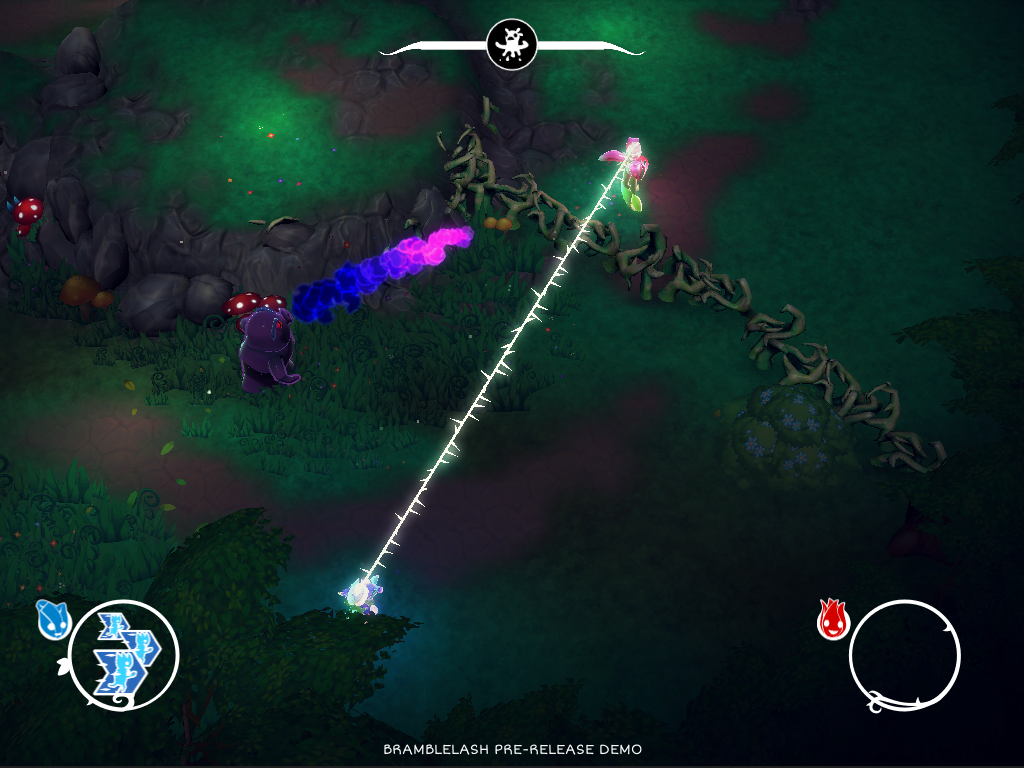 Our new HUD in action!
We believe that a good HUD should be iconic and use graphics over text in order to be understood by the widest range of people, as fast as possible. Because of this, our entire in game HUD consists of graphics used to signify their functions; score is represented by a bar, objective is represented by an icon, and multi-use powerups have images corresponding to their amount of uses (a la Mario Kart). Also, by very popular demand, we finally have character specific HUD icons!

The score bar grows as points are scored towards the current objective. The icon in the centre signifies that the current objective is to eliminate enemies.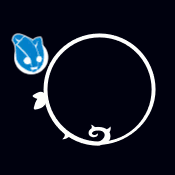 The player HUD, along with each powerup icon
Another new behind the scenes feature that we've implemented is a new plug-in to manage input devices and controllers named InControl (Check it out here!). Essentially through InControl we've been able ensure that BrambleLash is playable on a huge range of different controllers, and are able to assign different controllers to different players more dynamically. Gone are the days of picking up a controller and having no idea which player you are supposed to be controlling, as well as strange glitches when one controller would wrest control of two (or more!) characters.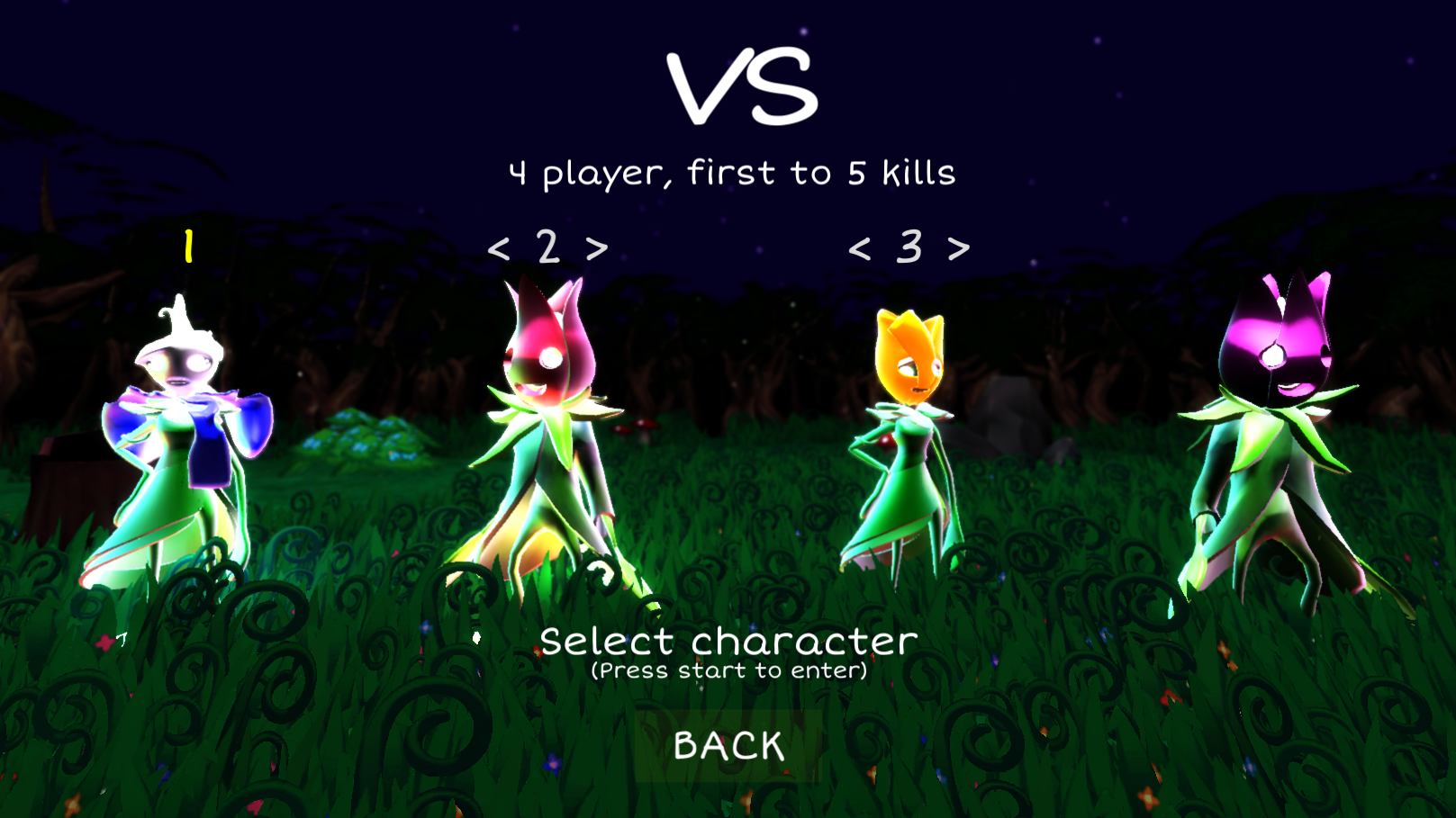 Pictured: Controller designation working properly. Trust us.
Getting the game ready to submit to a convention was a great incentive to sit down and really focus on getting BrambleLash to a state where we can give it to people and be certain that they'll be able to play and understand it with minimal fuss. Our main task now is to attend to all of the things that we ignored while crunching in the last few weeks :P. If you find yourself in Melbourne in late October this year, we'll hopefully see you at PAX!

- Love, ByteSprite