I said there'll be some new exciting changes happening soon, so here's some of the first: Explosions and shaders!
The shaders are only a start, and as I do more work with them I think we'll really start seeing Boxycraft 2's graphics improving (which haven't really changed much since Boxycraft 1).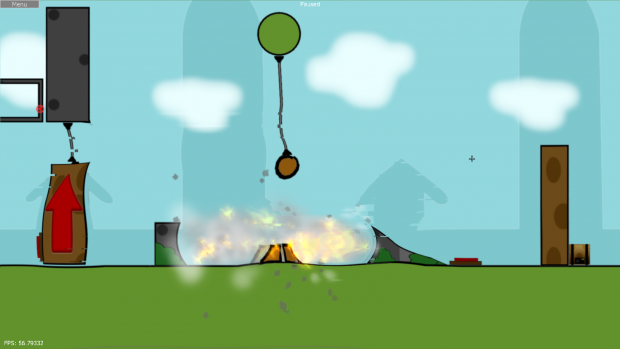 I've also begun working on deformable objects/terrain. When an Explosive detonates, either after being activated by a Switch or after a large impact, it cuts a big circle out of all nearby shapes, the circle being the size of the blast radius.
As well as that there is also a new non-physics particle system that I use for effects. You can see it in action when you set objects on fire or watch the debris flying after an explosion!
Anyway, these were just the highlights of the latest Boxycraft 2 release, and you can read the rest here.
---
Read/Subscribe to the blog: