It's been an exciting month for us since we started our Greenlight campaign for Boxman Begins. Support from players has been fantastic and many people want to play the game as soon as possible. Before we can get people playing the game we need to pay for a few things. After a long hard think about it we have decided a Kickstarter campaign is unavoidable. As of today our Kickstarter campaign is open! Watch the video to learn all about it.
As you can see we are quite passionate about the project and if you are too we would love it if you considered making a pledge to the project.
Here is a link to the Kickstarter page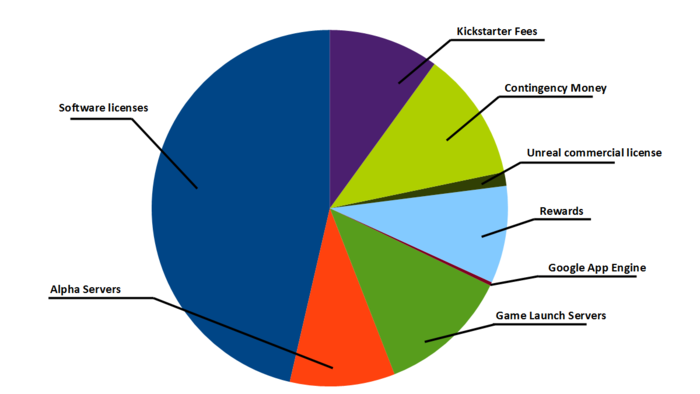 For transparency we have made a cool pie-chart to show exactly what the money is being used for. As you can see we have tried to keep the costs as low as possible and take only what we need to finish the project and nothing more.

I'd also like to mention, if you haven't voted for us on Steam Greenlight please click the banner above and vote for us, we're most of the way there but we need more votes! Also if you like our game tell everyone you know to vote for us as well.
Moving on to actual news from the game's development we have been working hard on the 4 base classes for the game. Each now have their own model which changes and develops as you level up in the game.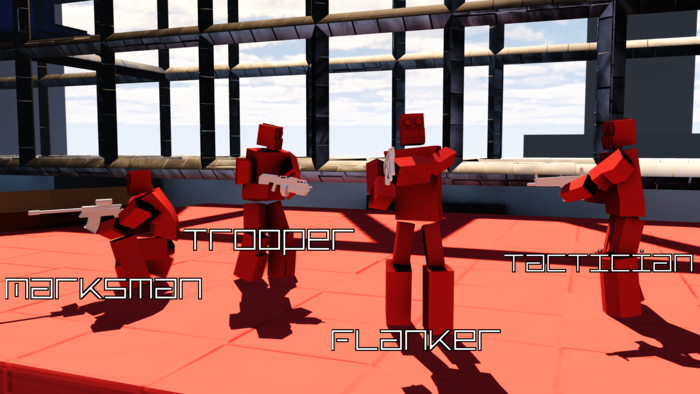 An example of this character development can be seen with the Flanker class. Above you can see him when you start the game, and below is him at max level.
Each character has their own evolution which develops as you play the game and complete online objectives.
On a side note, we recently showed off our awesome melee feature in the game. It's a spin-kick, because what better? This screenshot was featured on Twitter's Screenshot Saturday event a couple weeks ago.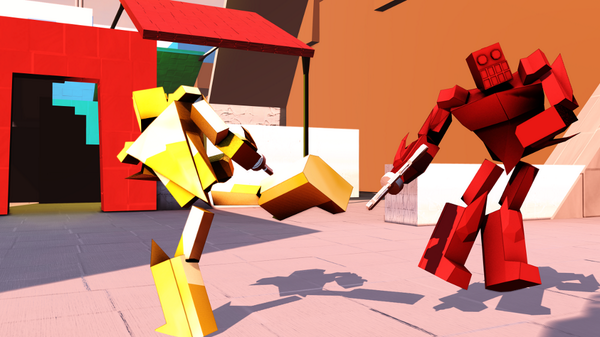 Thats all we have for you in this update. If you like our game be sure to follow us on Twitter or Facebook. If you really like our game make a pledge on Kickstarter, and tell all your friends as our game is genuinely best with friends.
Website: BoxmanBegins.com
Twitter: @BoxmanGame
Facebook: Peripheral Labs
Kickstarter: Boxman Begins
Steam: Boxman Begins