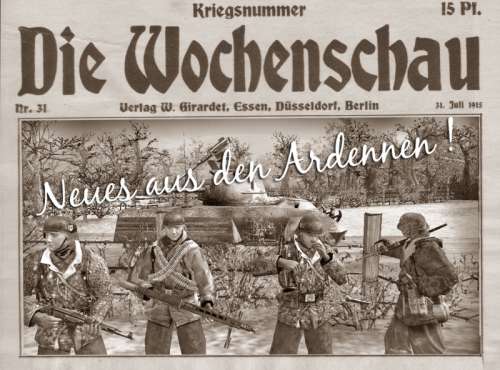 While it is Summer outside, the development team has returned to the Snow !
No, we have not been absent in the last months, but we did some work behind the scenes.
So we are proud to announce an update for BotB in the next weeks.
The patch / addon will contain lots of the new custom models recently released,
as well as some BotB-exclusive models. Finally the fake tanks and guns disappear
Sherman Jumbo, M36 Jackson, Sherman 105, Sherman M4a3 (76), M5 76mm AT Gun,
Kingtiger with Henschel turret, Pak 40, overhauled Jagdpanther model.
Visit the images section to take a glimpse.
Along with the new models, weapon stats have been redone and refined.
The patch will also contain new, relealistic sounds from Loran Korns sound mod
some visual changes like the elimination of visible projectiles for tank guns
and tracer beams for small firearms. The jittering of Halftrack passengers is also fixed.
...and some minor gamplay changes and bugfixes.