So, we spend this weekend working on this boss.
It will be the boss at the end of the demo (to be released on november 10th).
The name is Waspillar, the caterpillar infected by wasp eggs, it spawns new cocoons from where new wasp larvae will be spawned to torment out main character, Liels.
We try to make it really fun, with lots of weird faces hehehe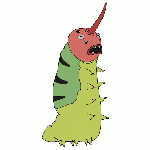 Walk and Cocoon Spawn animation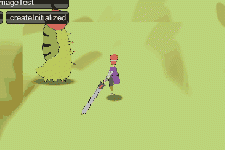 Fight against Waspillar
Track Legend of Veranis to receive every new about it ;)