This has been 15 years in the making and now I am proud to announce the release of the first of my novel series, 3 short stories (more to be added to the collection later) and Song & Poems with some pictures I have taken over the years. The rest of the novel series will be released down the road.
Jack Krim is my pen name/alias. My name is on the copyrights page.
These current 4 stories vary in genre so there's something for everyone. I like exploring unique stories.
The main novel series also has an accompanying soundtrack album available across different platforms. I also did the part of the vocals for two of the tracks.
Please see link for Spotify: Open.spotify.com
It's also available on YouTube:
The books are available on Amazon (all marketplaces) in print. Only the Story Collection is in print and e-book (not formatted). You can search the ASIN number (in the URL after the website) on Amazon but be sure to select the category for books not all. You can also change each respective link to .com or corresponding marketplace like com.nl, com.jp, etc. Novel is paperback and the other 2 books are hardcover and paperback. No plans for hardcover for the novel at the moment.
Author's Page: Amazon.ca
Stealth Warriors (paperback – ASIN# B09W79K6RF): Amazon.com
Story Collection (hardcover – ASIN# 09VWLRFLW): Amazon.com
Amazon.com (Paperback)
Poems and Songs (hardcover – ASIN# B09W74GRBH):
Amazon.com (Black and White Only Hardcover)
Amazon.com (Paperback)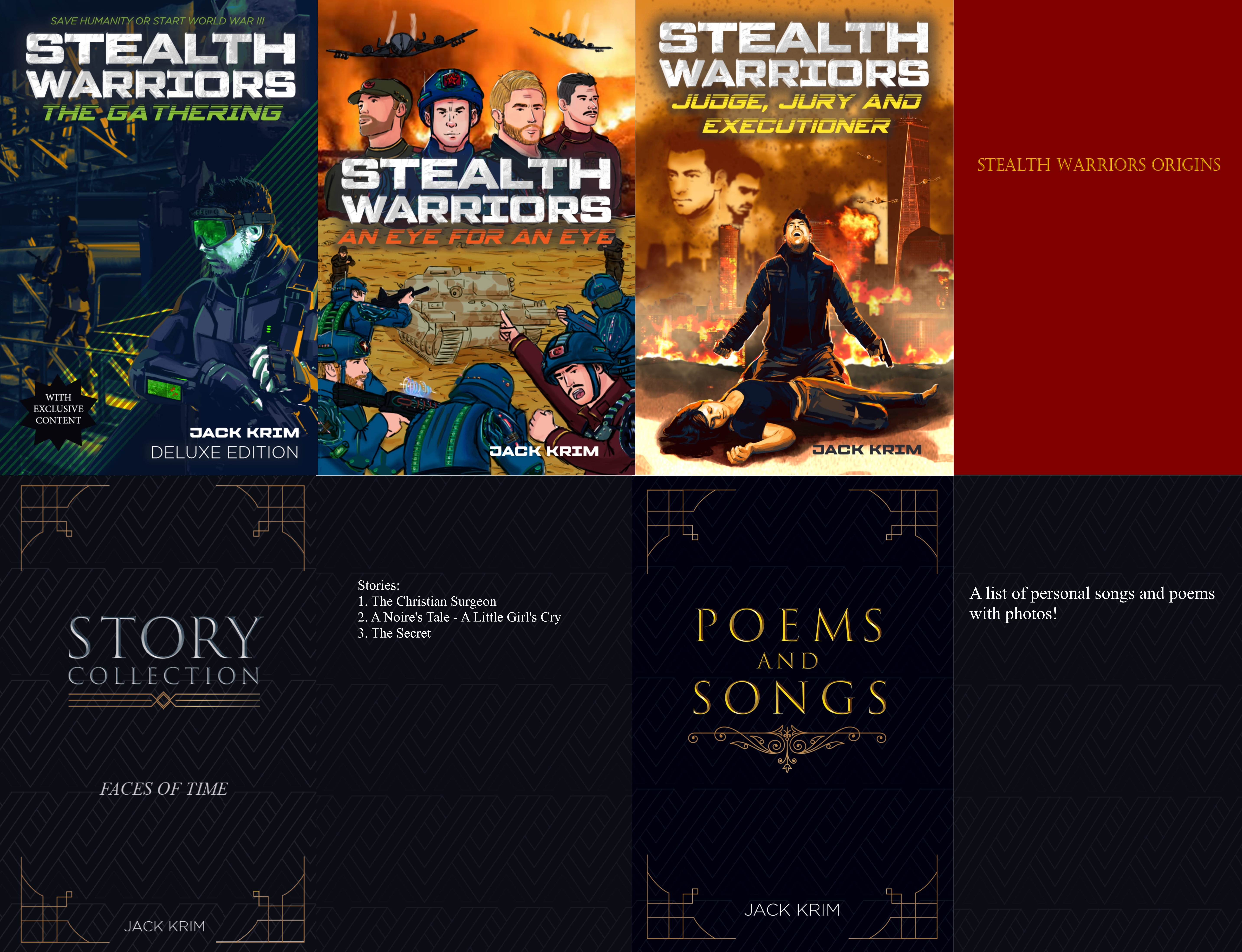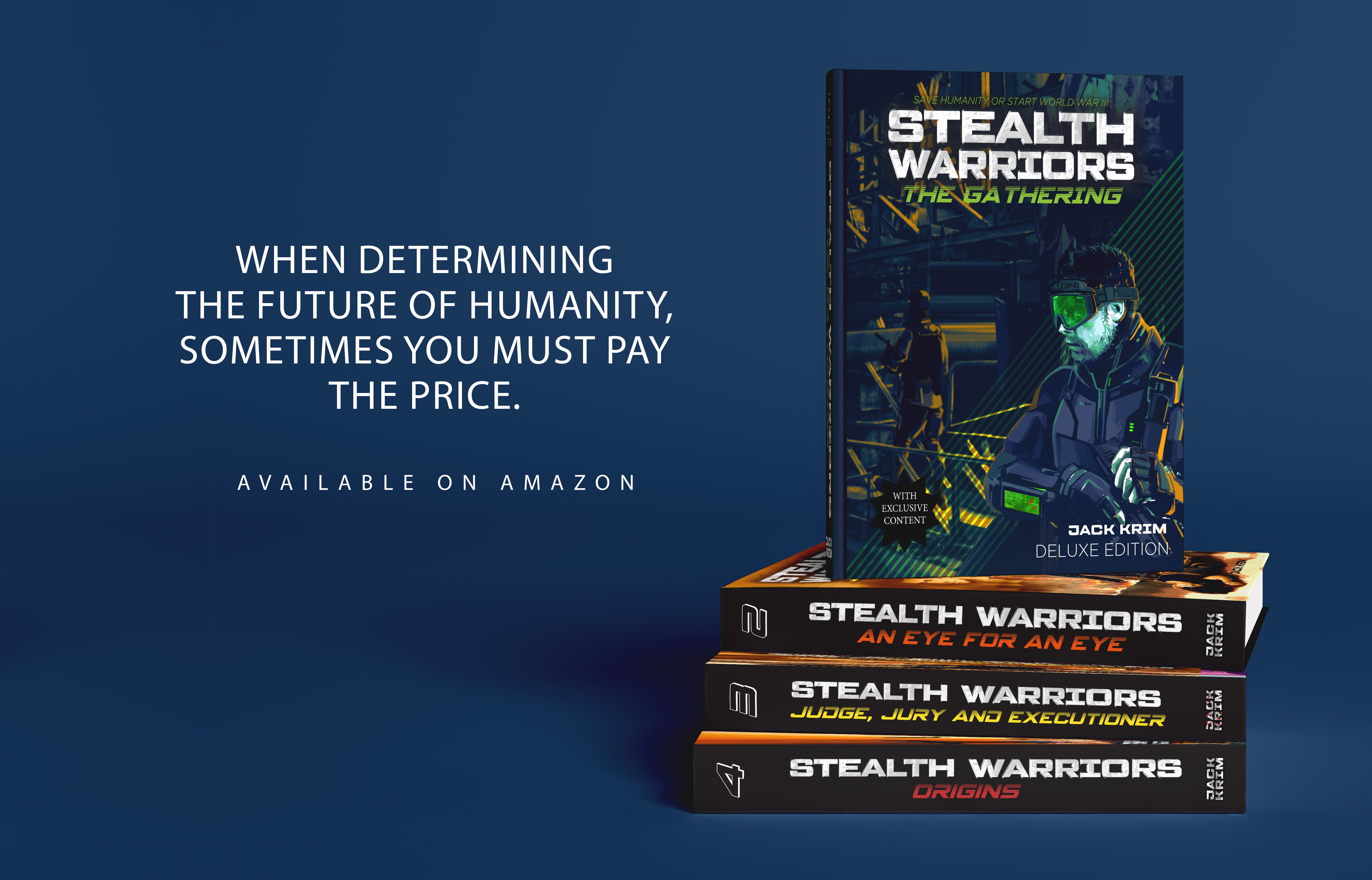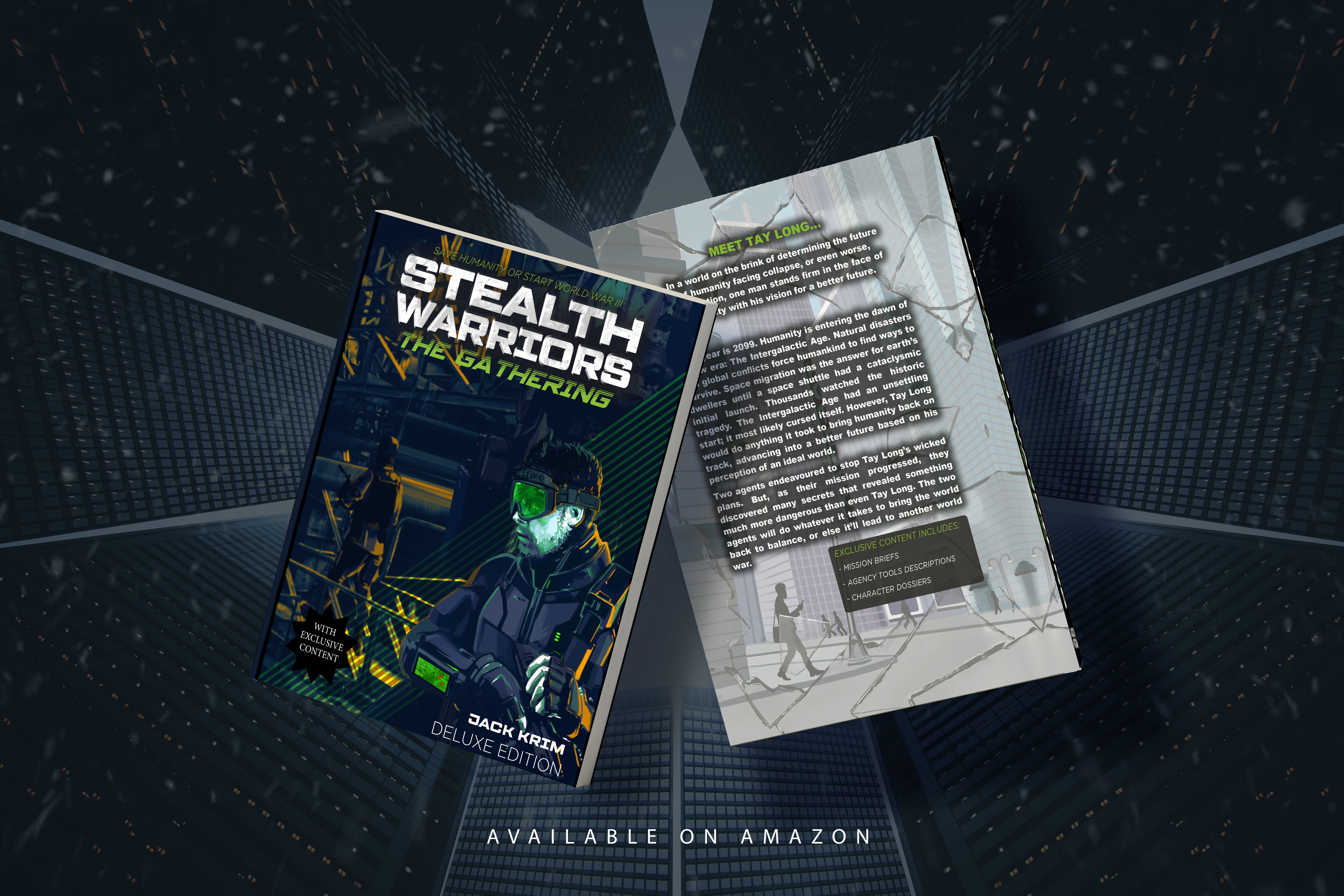 Please check it out, enjoy and share!
Thanks!