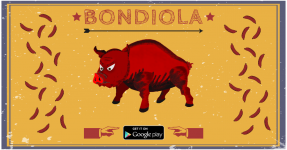 This is the red runner pig. He is a wild beast with supernatural strength who has the capacity of destroying other pigs that might appear in his way.
Sadly he is kind of a crazy guy and has no idea that, after hitting other animals, we will end up being a beautifully packed box of meat.
We decided to give him this aggressive look just to show that he is not the kind of animals none of us would want to find in a wild forest.
He is fast and furious and not easy to avoid in the game, what is more, if 2 or 3 come in row things can get hard.
Enjoy him and not let his blind rage demotivates you!!!