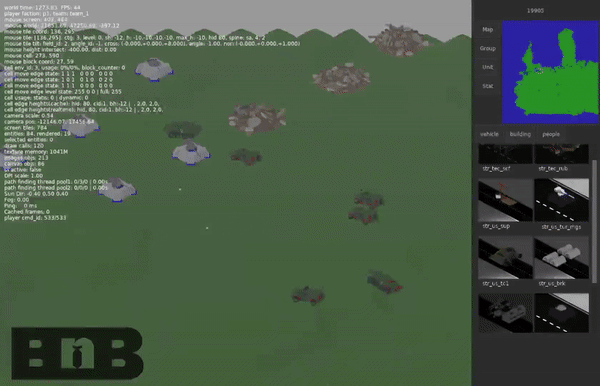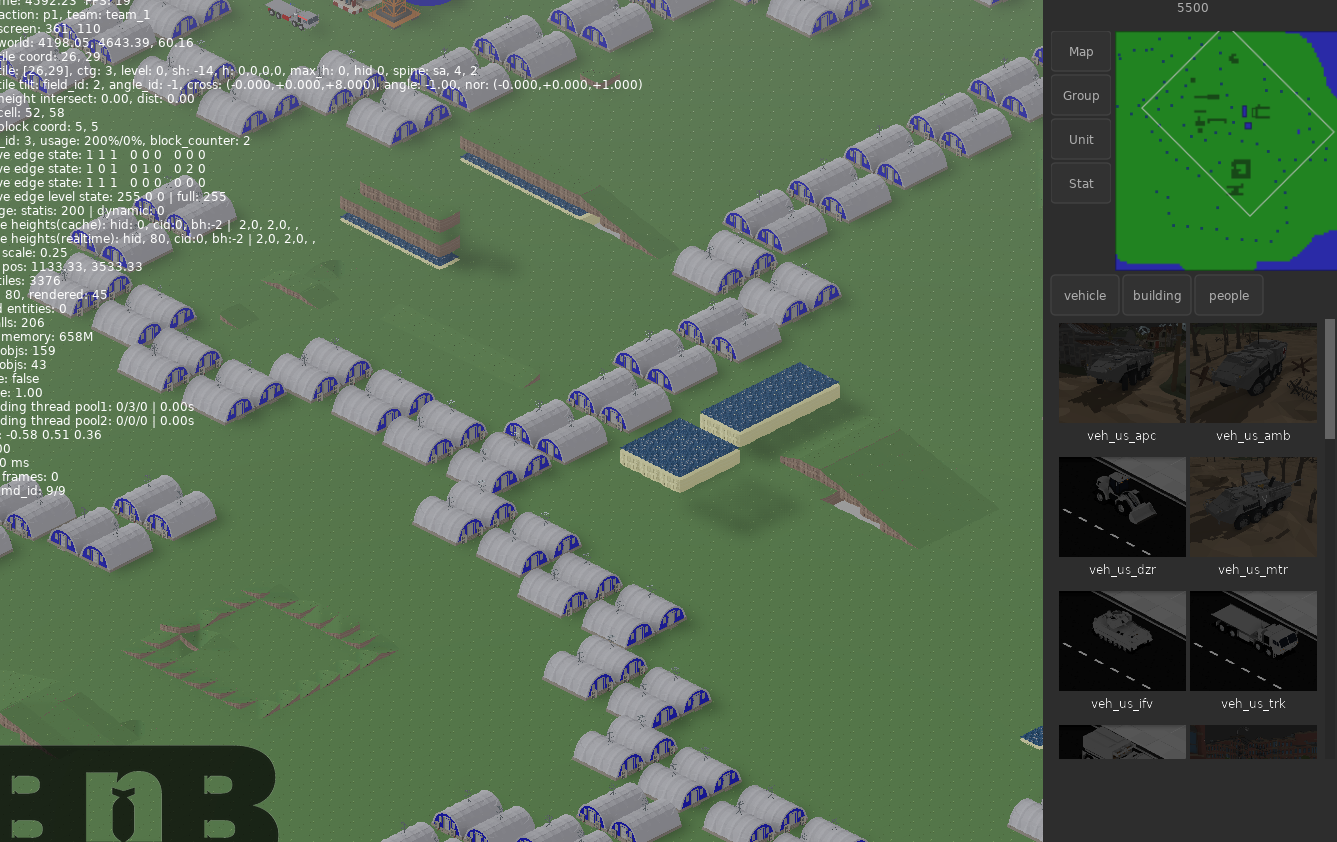 :: BnB ::
dev :: Commander Rad
tools :: Love2D, Maya, Spine, Photoshop,
web :: twitter.com/GamesBreakfast
progress ::
+ Minimap functions restored
+ Cliffs and other impassible terrain are now darkened in the minimap for easy visualization (pic)
+ Basic factions and attack functions restored
+ Swarm mode now has settings, where you can set unit spawn frequency, type and when they begin to spawn (gif)
- Turns the game into a tower defense game, but oh well
+ Auto-move to building for builders and supply for supply collectors fixed
- Due to the way we treat sea tiles, everything, including buildings, are amphibious. The sea is basically 3 feet deep.
- It's hilarious and I'm not going to fix it until after version 0.02
- Some pathing issues still need to be addressed
- This new game mode is more or less compensation for not being able to restore multiplayer by version 0.02.
+ Version 0.01 released and is available here: Balancedbreakfast.itch.io
+ Here is the current music playlist for anyone that wants a listen:
+ playlist: Soundcloud.com
Cheers, C. Rad
Follow us: Twitter.com
Download: Balancedbreakfast.itch.io
Stream: Twitch.tv
Support: Ko-fi.com