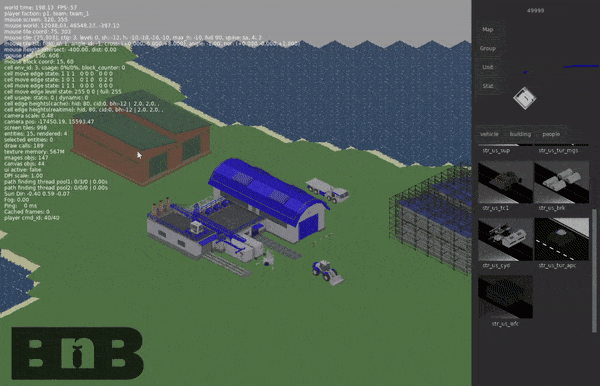 :: BnB ::
dev :: Commander Rad
tools :: Love2D, Maya, Spine, Photoshop,
web :: twitter.com/GamesBreakfast
progress ::
+ Pathfinding now works across large 500x500 maps with few problems.
+ Pathfinding work as concluded for the moment.
+ Vehicle movement and behavior work begins once again.
+ Supply collection behavior has now been restored.
+ Building vehicles has been restored.
+ Building height problems fixed. Prior to the fix, things were rather floaty. (vid below)
+ Buildings can now only be placed on flat terrain. (vid above)
- We will probably give the dozer some very limited terrain-editing ability in future.
- Due to the way we treat sea tiles, everything, including buildings, are amphibious. The sea is basically 3 feet deep.
- It's hilarious and I'm not going to fix it until after version 0.02
+ Added a new "Swarm AI" which will spawn a unit every 10 seconds and order it to attack your base.
- This new game mode is more or less compensation for not being able to restore multiplayer by version 0.02.
+ Version 0.01 released and is available here: Balancedbreakfast.itch.io
+ Here is the current music playlist for anyone that wants a listen:
+ playlist: Soundcloud.com
- For those that would like to use the AGDG recap, its here: Recap.agdg.io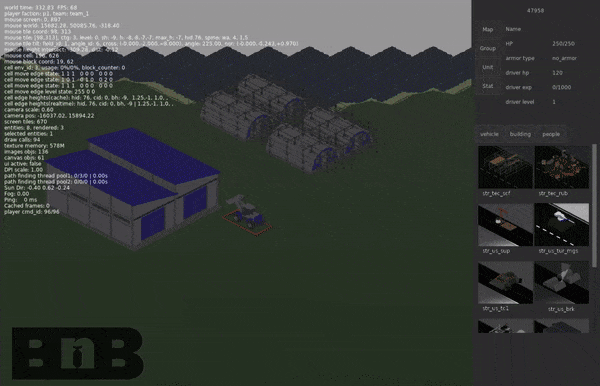 Also, for reasons I do not understand, animated gifs count as neither images nor videos, so here's two corgis.