Bomber Cat Update
Bomber Cat was off to a great start on the weekend during it's development, getting just shy of 3 thousand views in 2 days! However, now it's time to vote and we at Lucid Cat Studio could use your help! Anything the community can do to help would be extremely appreciated! Anything from votes, shares, tweets, or just telling your friends to check it out! Even just reading this is a great help, so thanks for taking time to look at our game!
Heres the link to the voting page! Thanks everyone!!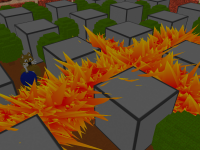 Future Features
We would love to further develop the game to improve on many aspects, such as AI, and to include new features like online multi-player and extra game modes. We've even got some music wed love to add, but we ran out of time before we could code it in, so it'll have to wait until the competition is over so that we can update it. Plus we'd love to make more cat sounds for you!
We had also begun coding in having the cats heads fly off when they are hit with a bomb, but ran out of time on that feature as well.
We also want to add new power-ups and curses as well! We are very open to suggestions, and would love to hear what the community thinks would work well! I'm thinking something along the lines of a bouncy bomb power-up, and a curse that makes you randomly drop a bomb.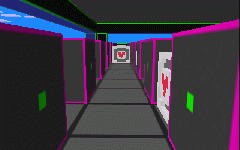 I'll be sure to keep everyone updated on our progress in the competition! Currently at the time of writing this, we have 24 votes on the game jam page. This is a good start, but I know we can do better with everyone's help! Thanks again for your time, and please feel free to ask us anything and give feedback in the comments!