Hey there!
Andrey from FoxForceGames here.
I'm happy to share with you the current state of developement. Last week I've been working on new models of player's weapons. So far I've done 25 new models: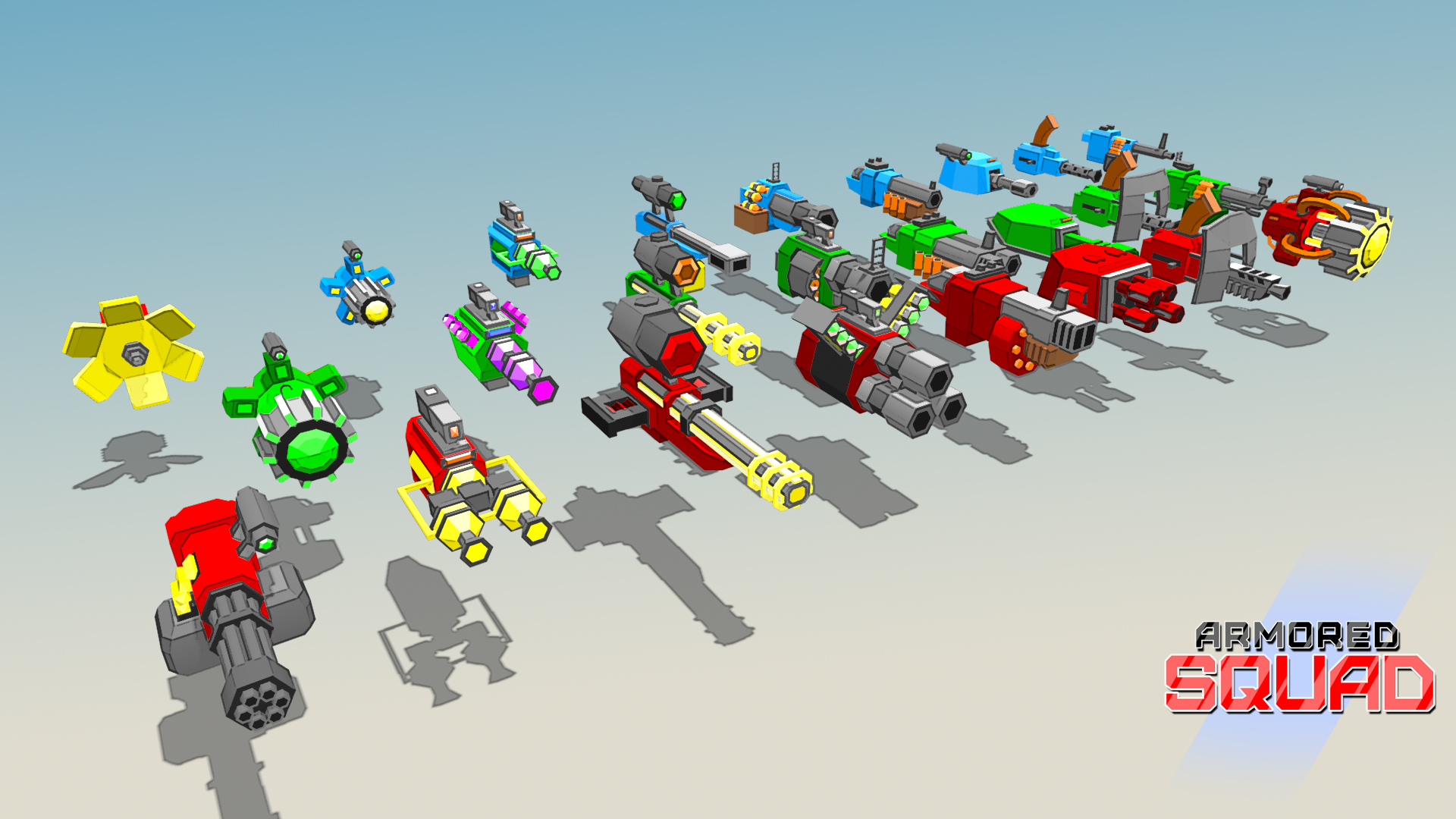 As you can see, we have 8 classes of weapons and 3 types for each weapon class, plus one additional special weapon ("Repulsor").
Each type of weapon has it's own set of sounds, visual effects, and of course it's own technical characteristics.
All new weapons are rigged and already added into the game.
Below is the new gameplay video that shows new weapons, new playable mechs and enhanced visuals of the game. Check it out!
What's next?
Next week I'll be working on new levels for the game and will continue to work on new game visuals, including the UI and new visual effects. Please stay tuned!
Please show us your support
In the conclusion I'd like to thank you for the interest to our game and say how important is your support for us. If you like the game please help us bring it to life.
Add the game to your watch list, sign up for a facebook, vk.com page or a twitter feed. Share your thoughts of what do you think could make the game more fun for you.
Thank you for reading and have a great day!
Andrey from FoxForceGames.
Useful links: