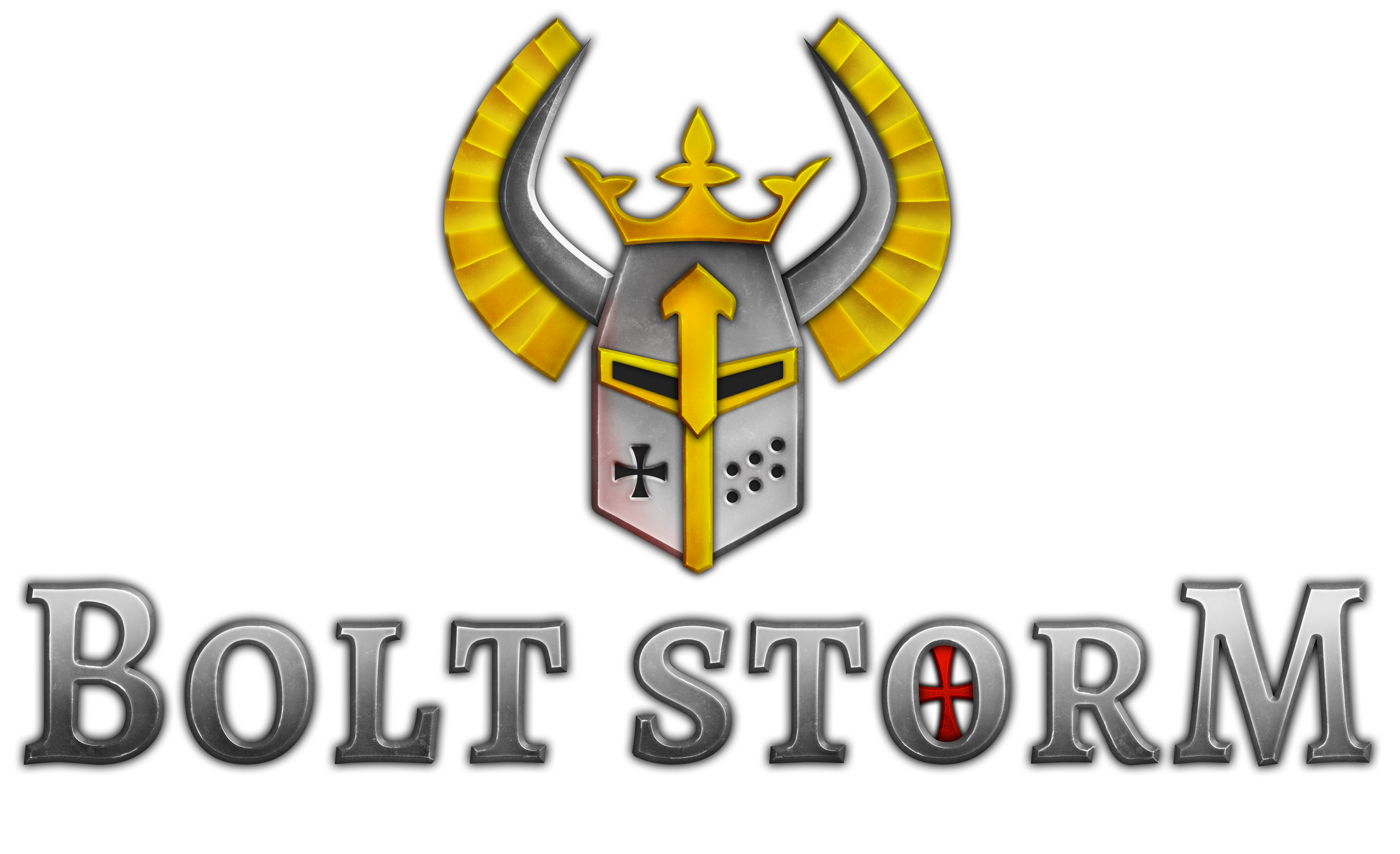 Bolt Storm Dev Update #5
#screenshotsaturday Bolt Storm update!
Another Gameplay Video, Screenshots & Shop Information.
---
#screenshotsaturday is here! We would like to show you another gameplay footage of #BoltStorm.

Vote for us on Greenlight: Here!
Currently we're busy with improving the combat in general. Refining army formations, movement and combat behavior of AI. We are also working on improving the command system and will show you more of that soon.
Combat Gameplay - Pre-Alpha Footage
We made another short gameplay video demonstrating our work-in-progress combat and army formations. You can see how army follows the player and can join them in combat. We're not demonstrating army commands yet, that will come in later. For now check out the video below and let us know what you think about it: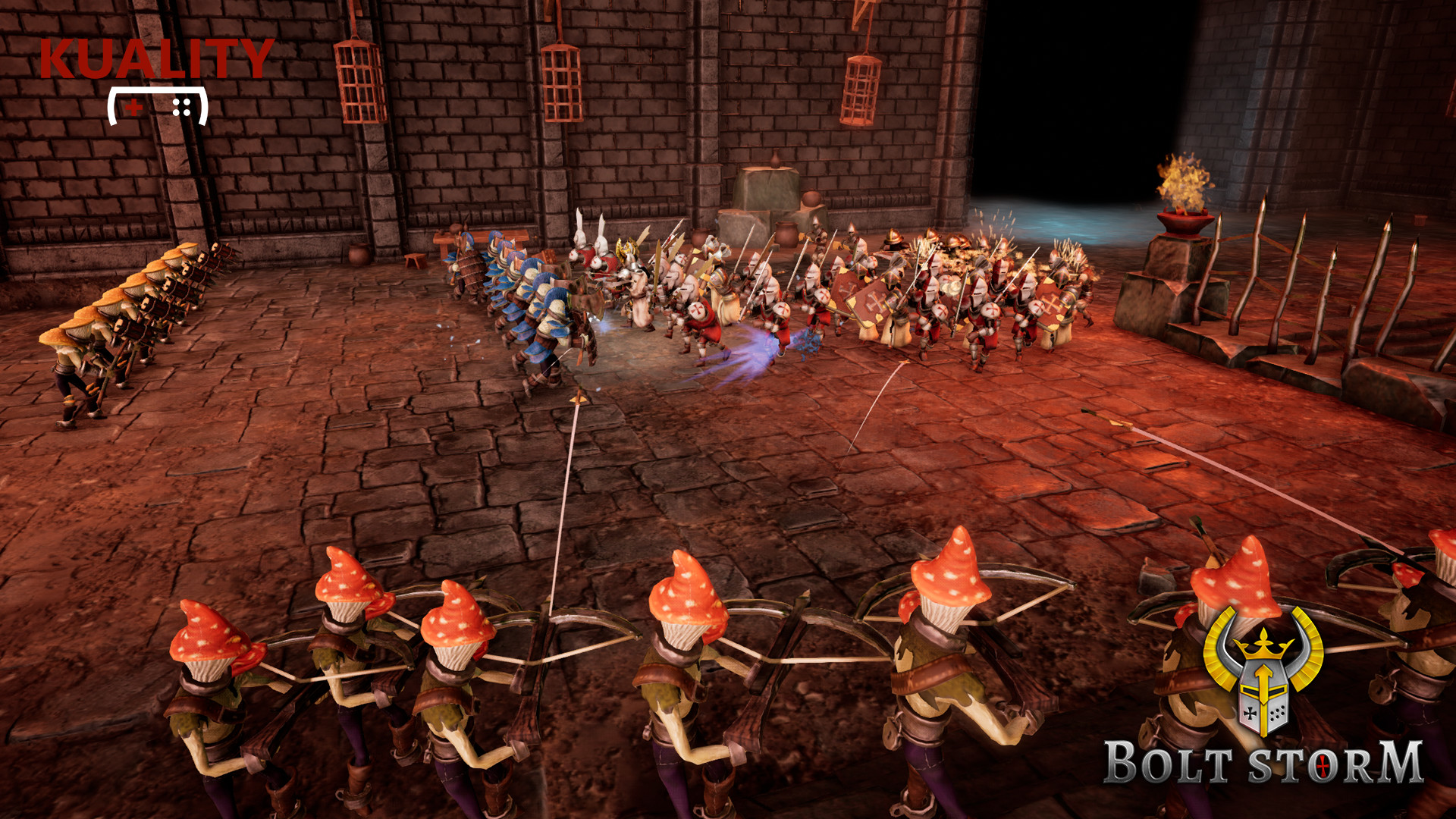 Shop in Bolt Storm
In the previous article we posted, there was a screenshot of a shop that we have in Bolt Storm. In this update we want to talk about it a bit. Below you can see the shop located in the Camp area: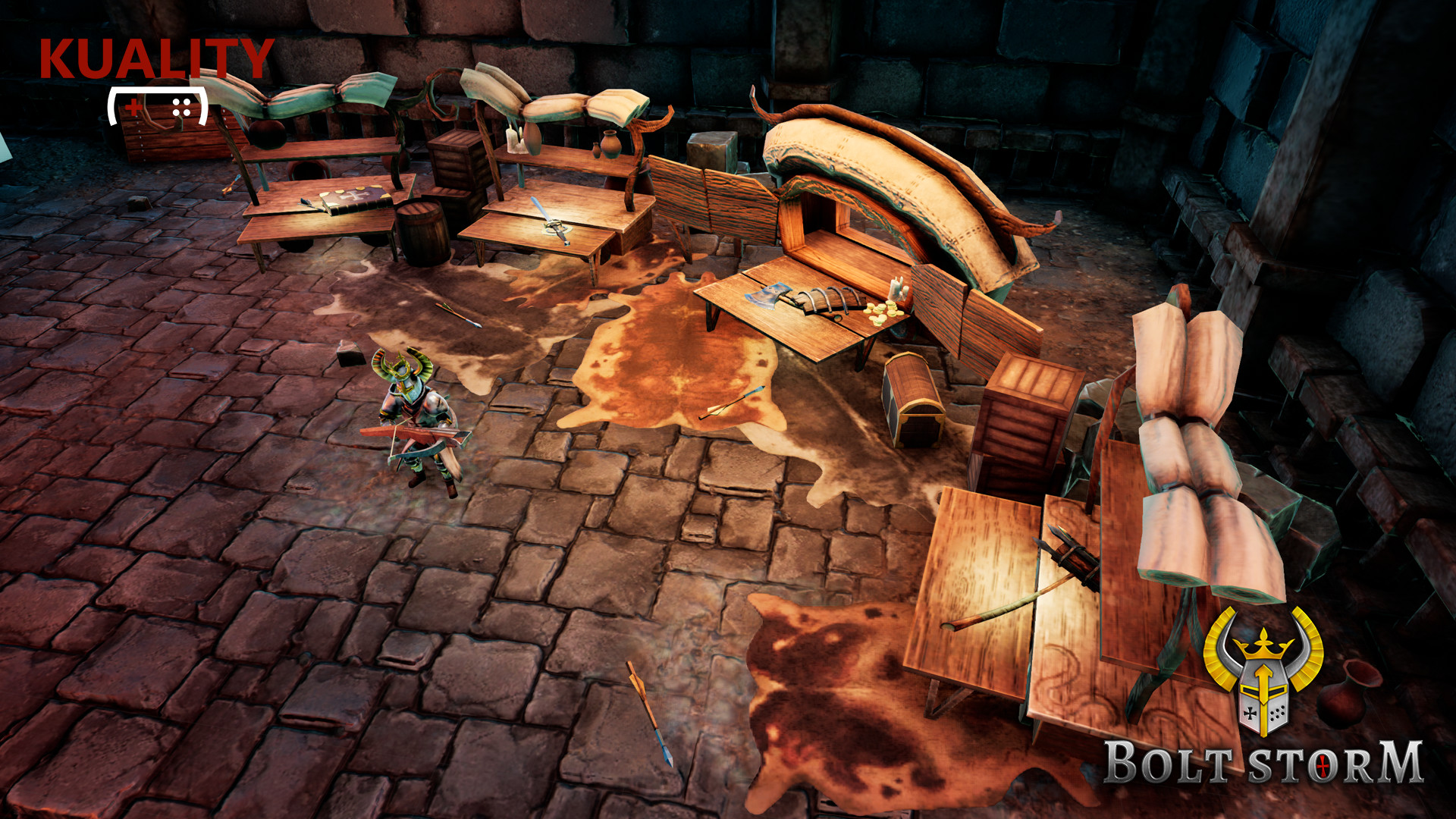 Shop system in Bolt Storm is quite simple. Player can purchase consumable items such as health potions, ammo and most importantly weapons. We add a pool of items in the shop and it randomizes which of these come up once the level is generated. So it can be that in lower level dungeons, weapons that appear are relatively weaker than weapons in higher level dungeons.
Shop gets placed randomly in the dungeons when the player enters, it can happen that it appears right away at the start or maybe later along the path. Either way you can always get back to it once you have enough gold to purchase items in the shop, as we have fast-traveling system in place. Once you've passed a dungeon, you can always return to the shop in your camp.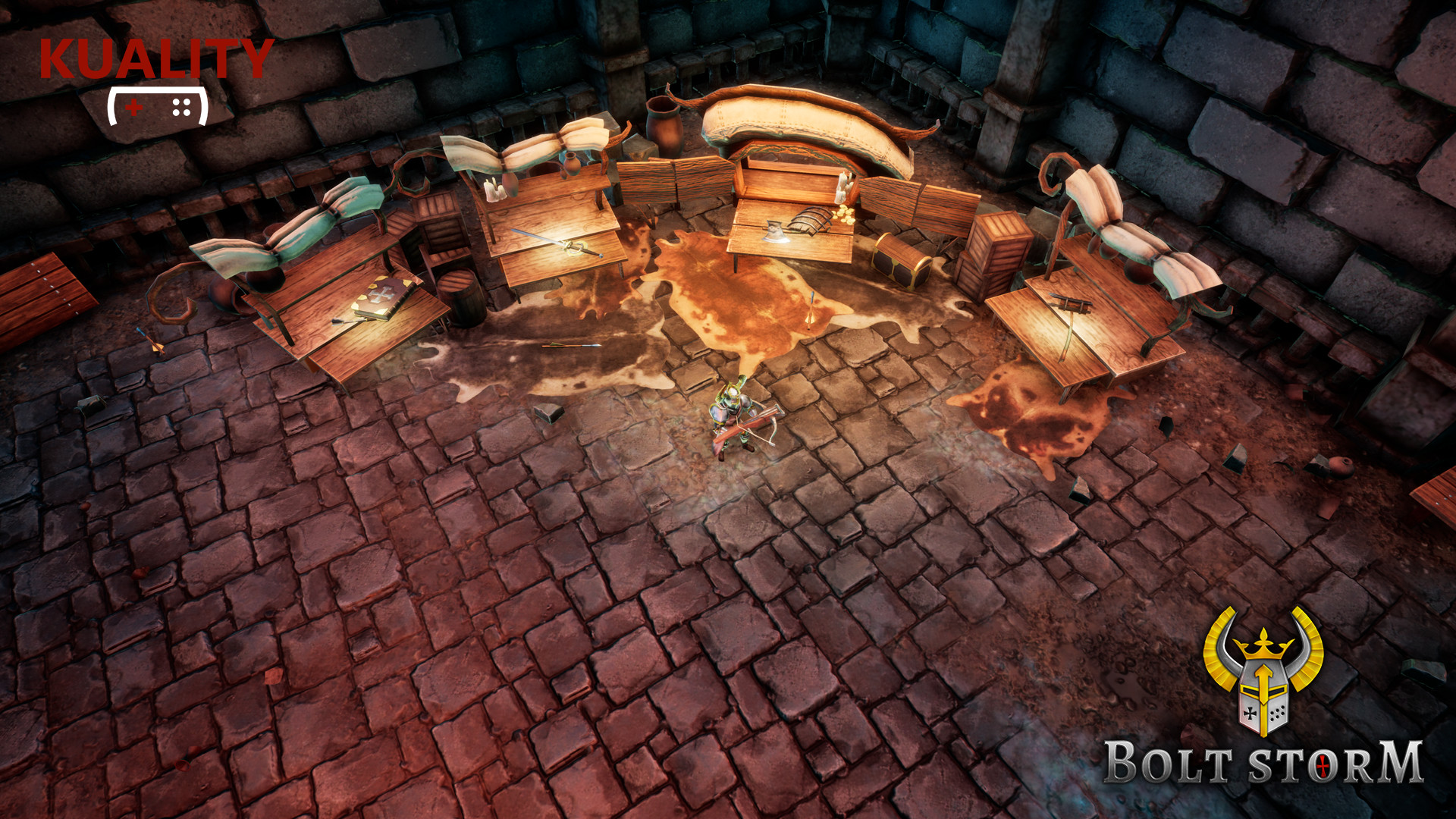 Amount of items and weapons that appear in the shop are also limited of course. In these example screenshots, you can see 4 weapons that you can buy. We will be introducing more items such as ammo and grenades later.
It must be mentioned that it won't be easy to acquire all of the items at once and you will be very limited in gold. We want the players to make choices based on their current situation, and only acquire items if they have to use it and the situation requires. Considering there are other things you can buy in the game *will be revealed soon*, managing gold will be a challenge.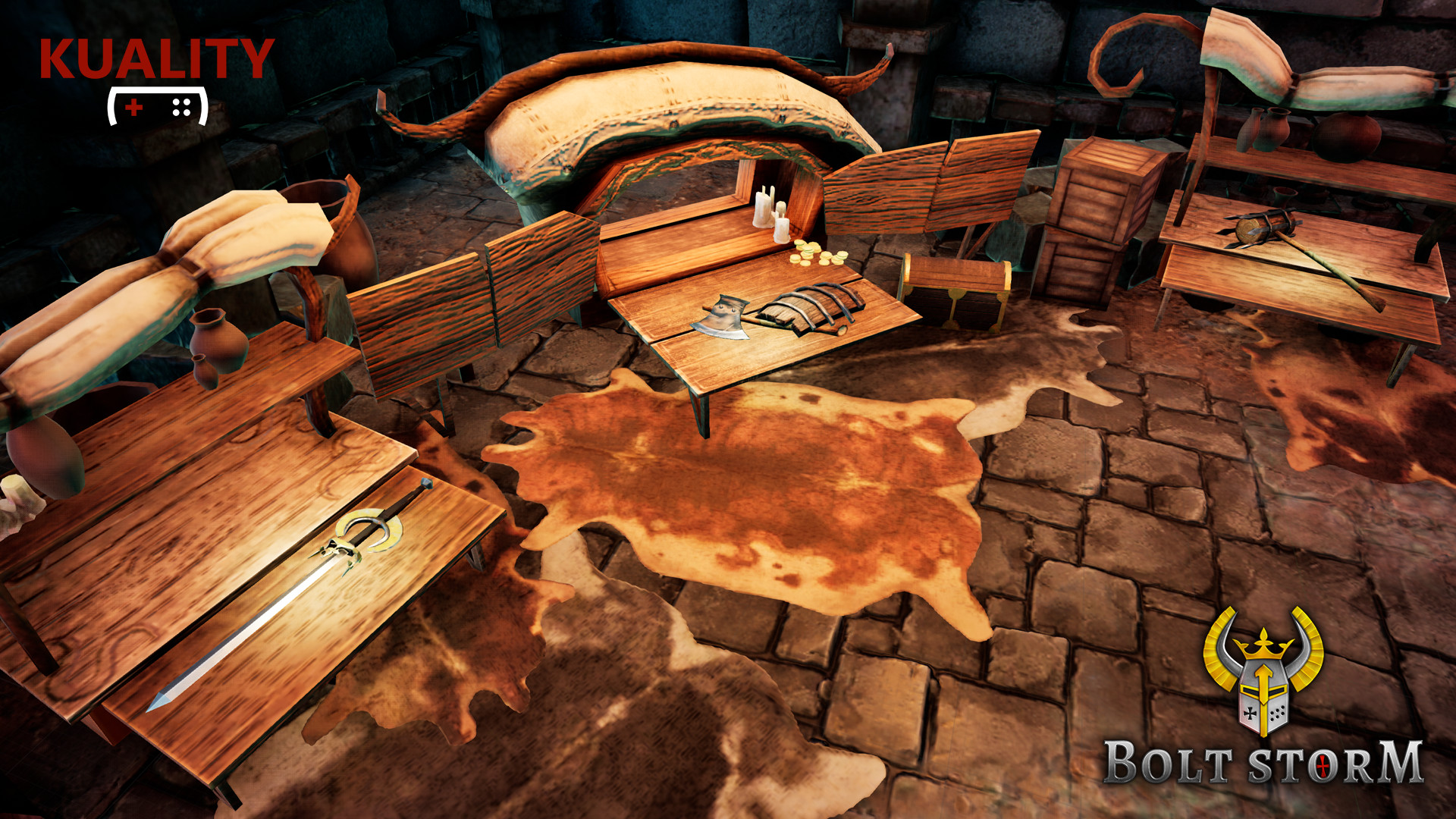 *No animals were harmed in the making of this Shop.*
In this screenshot above, you can see some of the weapons in the shop like the Royal Zweihander (sounds fancy, doesn't it), Wooden Shield + Axe combo and a large two handed Hammer. Which one would you choose to crush your enemies? Up to you.
This was a bit of information on the Shop in Bolt Storm and how it works. If you have any more questions feel free to ask!


Steam Greenlight
We have been getting positive reactions on our page so far, if you like what you see here, Vote for us on Greenlight: Here!
Discord
If you want to talk to us and follow development: Discord Link!


Want to know more? Let us know & follow Bolt Storm here:
Kuality Games - Facebook
Kuality Games - Twitter
Cheers,
Luka