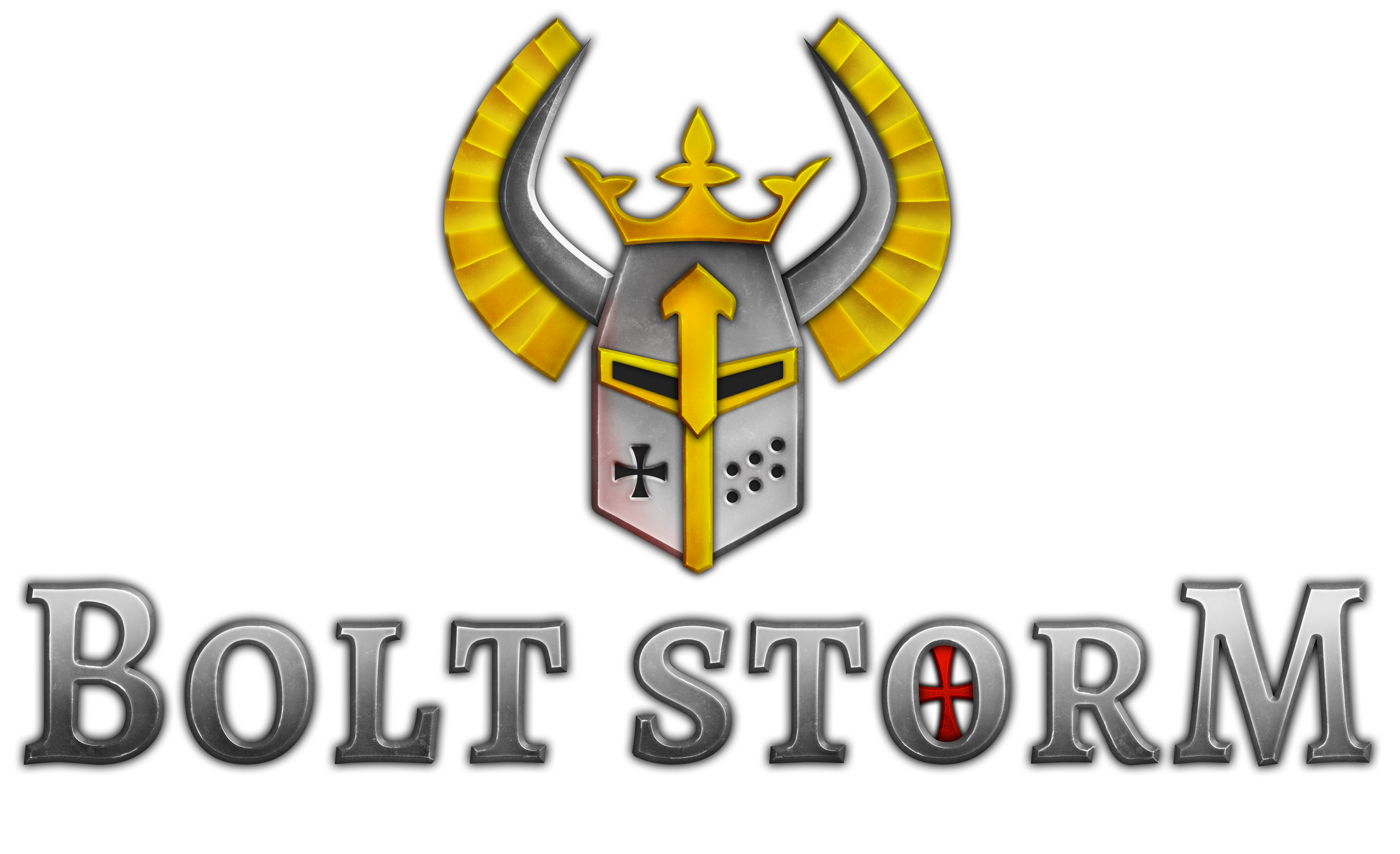 Bolt Storm Dev Update #4
#screenshotsaturday Bolt Storm update!
Gameplay Video, Destructible Objects Video & Screenshots.
---
In this update, we would like to show you some gameplay of Bolt Storm, including some of our new features such as physics projectiles, destructible obstacles, army formations and Knight classed demonstration. Check out the video below.
Gameplay Video - Pre-Alpha Footage
Check out a short video below that demonstrates some of our features and gameplay. Let us know what you think about it too.
First you see a bit of firing demonstration with the physics projectiles we implemented. Bolts now react to environment and objects and will stay on the ground, this system is also quite optimized and allows us to have hundreds of projectiles on the screen at the same time.
In the next part of the video you see the army formation forming and moving with the player. When the King fires at the enemy, Knights react to this and charge at the enemy troops as well. At that point we demonstrate a bit of combat, how chaotic and fast it can get in Bolt Storm.
Destructible Objects - Pot Storm!
We introduced destructible objects. These can be both aesthetic and gameplay related. In the following video we're showing aesthetics part, that won't impact gameplay too much, besides cluttering the view and slowing down the troops a bit. Who knows, maybe this could be used as a tactic?
More Combat Screenshots
Here are some more screenshots of Bolt Storm we'd like to show you. I took some of these while making the gameplay video. Knights charging into the enemy troops, never gets old.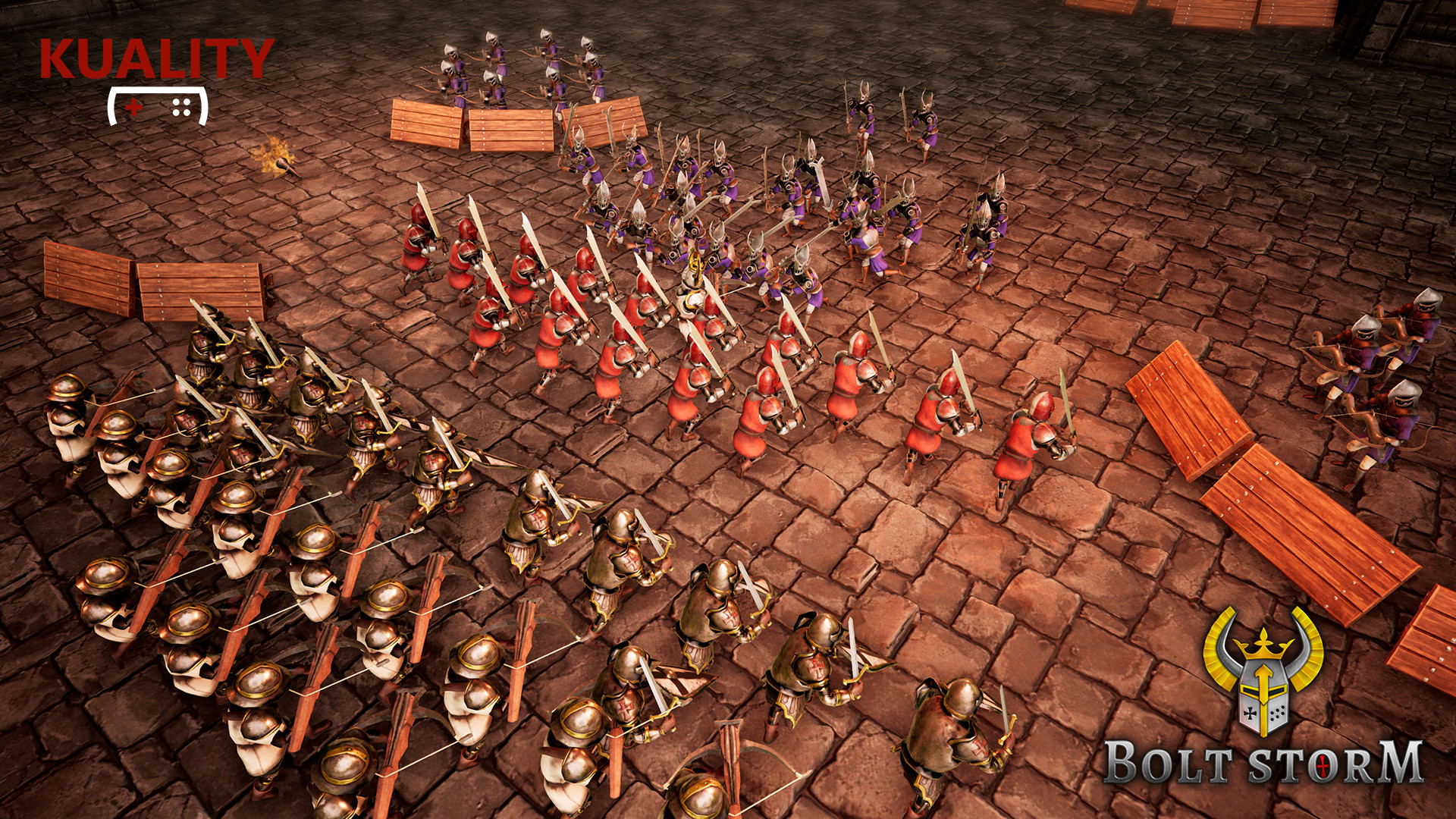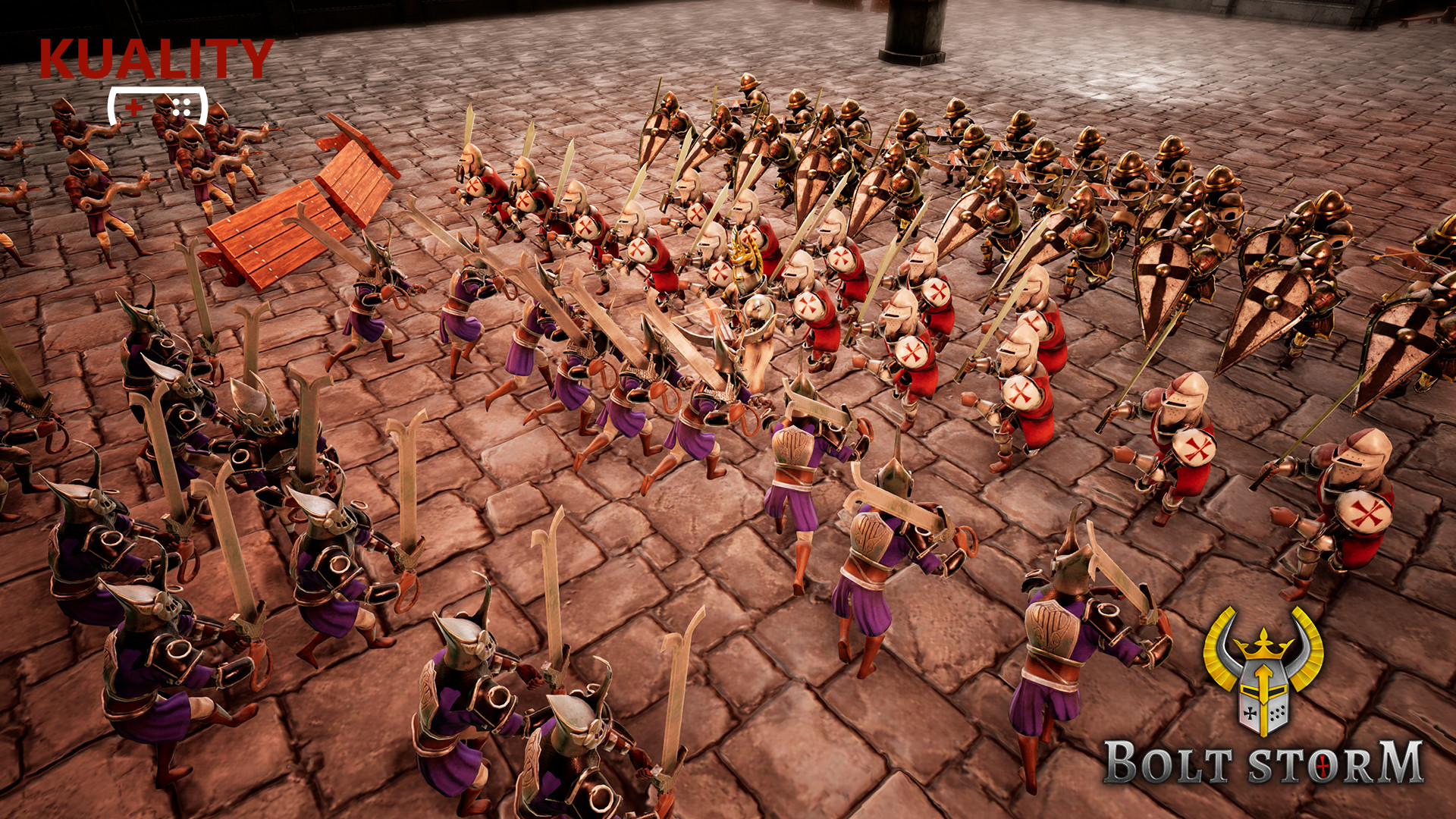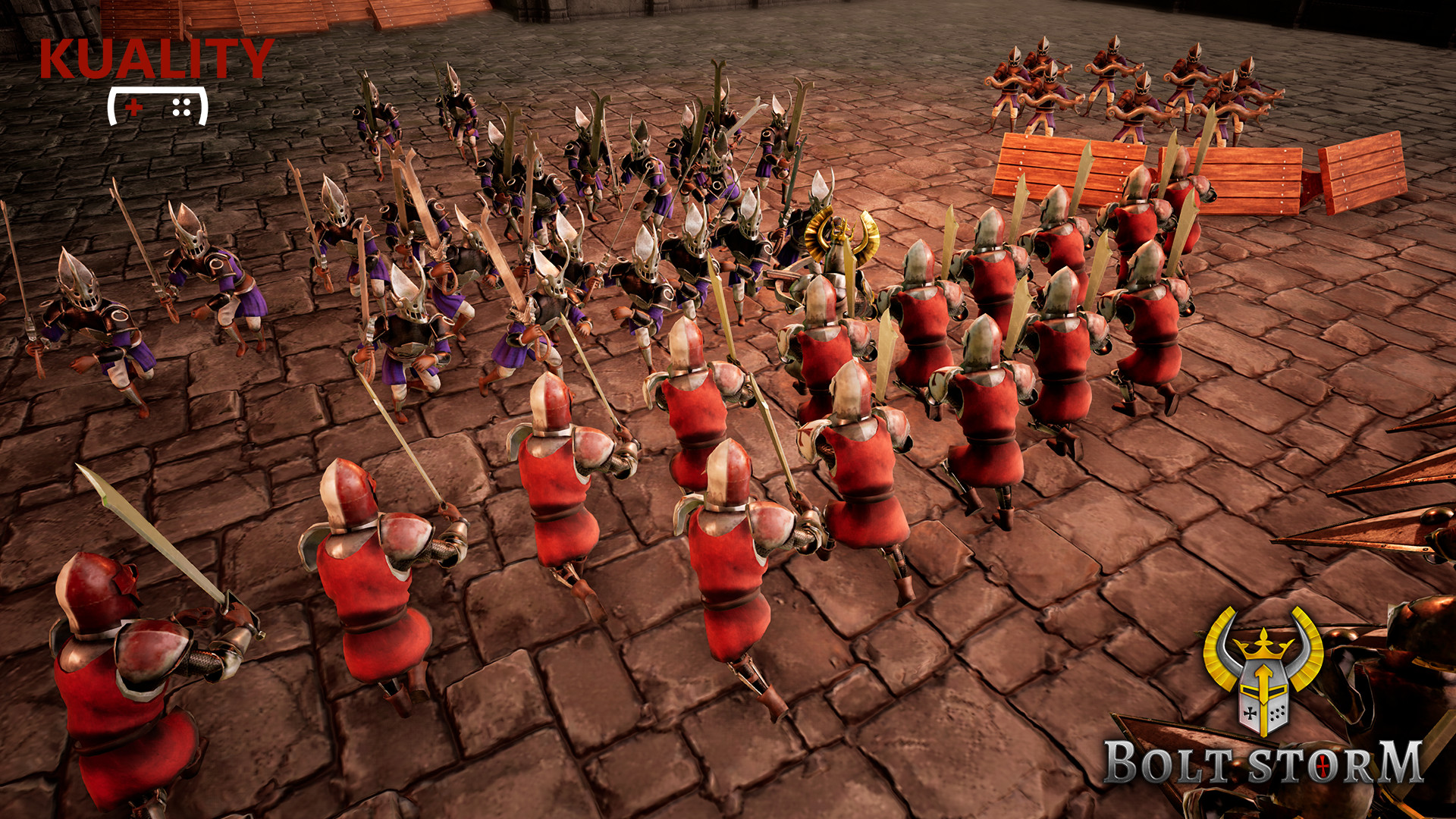 Steam Greenlight
Steam Greenlight page is getting close, we are planning to post it this evening!
Discord
We haven't had a lot of people join our Discord yet, so you're welcome: Discord Link!
Want to know more? Let us know & follow Bolt Storm here:
Kuality Games - Facebook
Kuality Games - Twitter
Cheers,
Luka