You can now download Bollywood Wannabe for one easy payment of $9.99!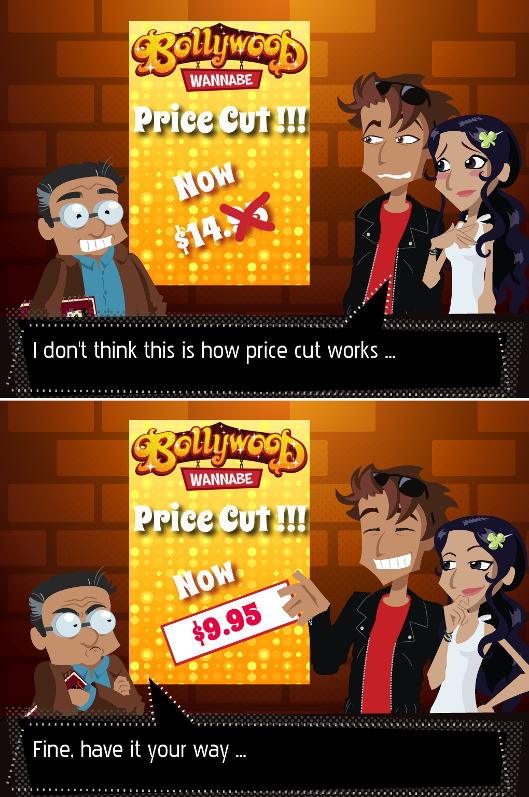 Bollywood Wannabe's price has been dropped to $9.99. Buy it now!
[ppbranchg21000|5565button]
Bollywood Wannabe is a unique rhythm platformer video game that allows you to create your own choreography. Dance to the rhythm and no passerby will be able to resist the urge to dance with you! Complete each level to create the most amazing Bollywood dance scenes ever!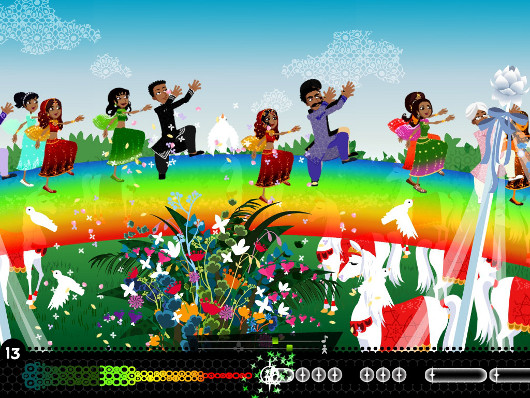 Join the dance now for only $9.99 or try our free demo.
[ppbranchg21000|5565button]