Hey everyone, and welcome to Blue Portals! In the past few days, you may have noticed quite a bit of updates, consisting of videos and images and even another article just says after the fourth. Well, guess what? Another update!
You may have noticed that all of the images and video have new textures, skins, and even new visual effects. We chose to do this because of the recent (well, not so recent anymore) announcement of Portal 2, everyone started saying that we stole Portal 2's look. Well, we [playfully] responed by saying that Valve stole our look.
Well, we got tired of it anyway. So I got to work of redoing a lot of skins and textures. The walls now have a grainy, concrete look. All the cubes have doubled texture size and have working lights. We have new effects and particles. The mod is about ten times prettier than it was when we first started it.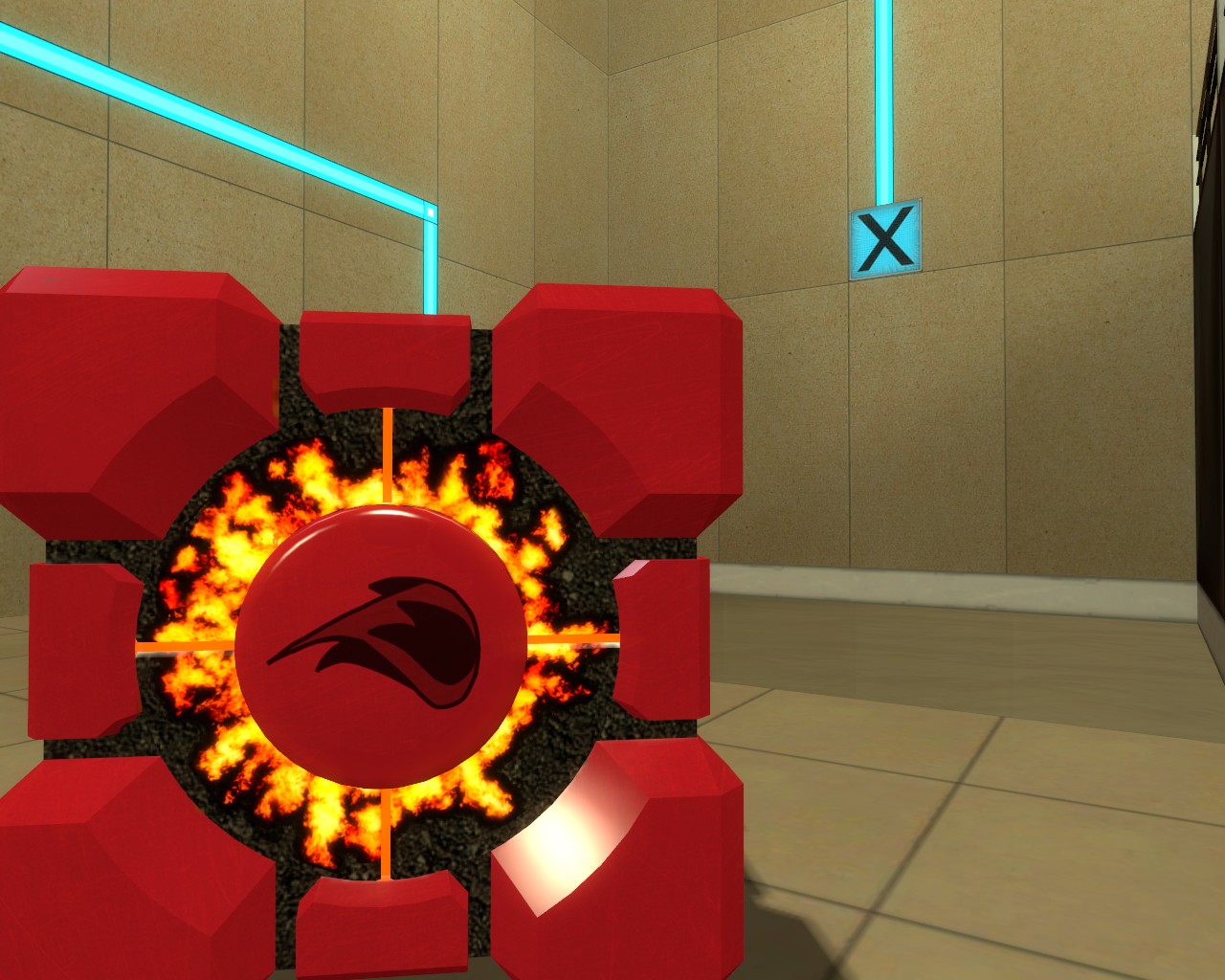 In the first of the two new videos, we show one of the new gameplay mechanics. The Smart-Drop. The Smart-Drop is basically a box dropper that accounds for every cube in a room. If you destroy a fire cube, it will drop you a fire cube. If you destroy a no-fizzle cube (sounds odd, right?), it will drop you a new no-fizzle cube. This is so far one of the most dynamic testing elements for the mod, and really useful so there doesn't have to be multiple droppers in one room.
In the second video, some of the new water effects are shown. Basically, when an object such as a cube or a sphere is dropped into water, instead of the ugly white, misty splash effect; you get a new splash effect that uses a distortion (DU/DV) shader. We did this because of the fact that Blue Portals uses a lot of normal Source water. Also in addition to the new splash effect, we added a new dynamic water particle created by Jimmy42222 on YouTube (with permission) that we plan on using as another testing element. Now, this may cause a few bad feelings in the Blue Portals community, but because particles are required to complete some chambers, you must have DirectX 9 or above because DirectX 8 doesn't support particles; thus making it impossible for anyone with DirectX 8 or below to complete the mod. But hey, the mod looks ugly in DirectX 8 anyway (believe me, I tried just to see it).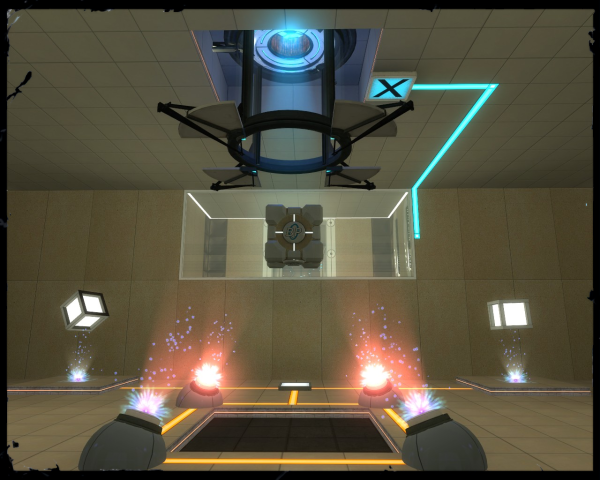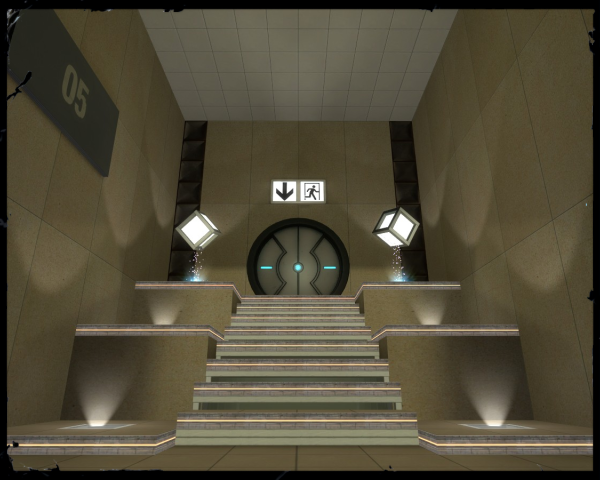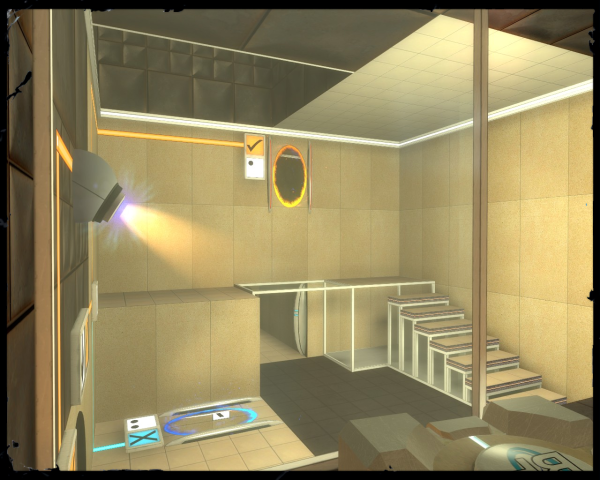 And that concludes this week's news article. We hope you like the new look!-Blue Portals Development Crew