After many years of putting up with those prissy Ultramarines the black rage finally motivated me to create a skin pack for my favourite space marine chapter the Bloodangels. This skin pack will turn all your Ultramarines to Bloodangels, including hands and vehicles.
Installation
Install EX beta 7.50 (if not already installed)
Extract the zip file to your steam/steamapps/sourcemods folder (this should overwrite lots of files and folder inside the ex folder.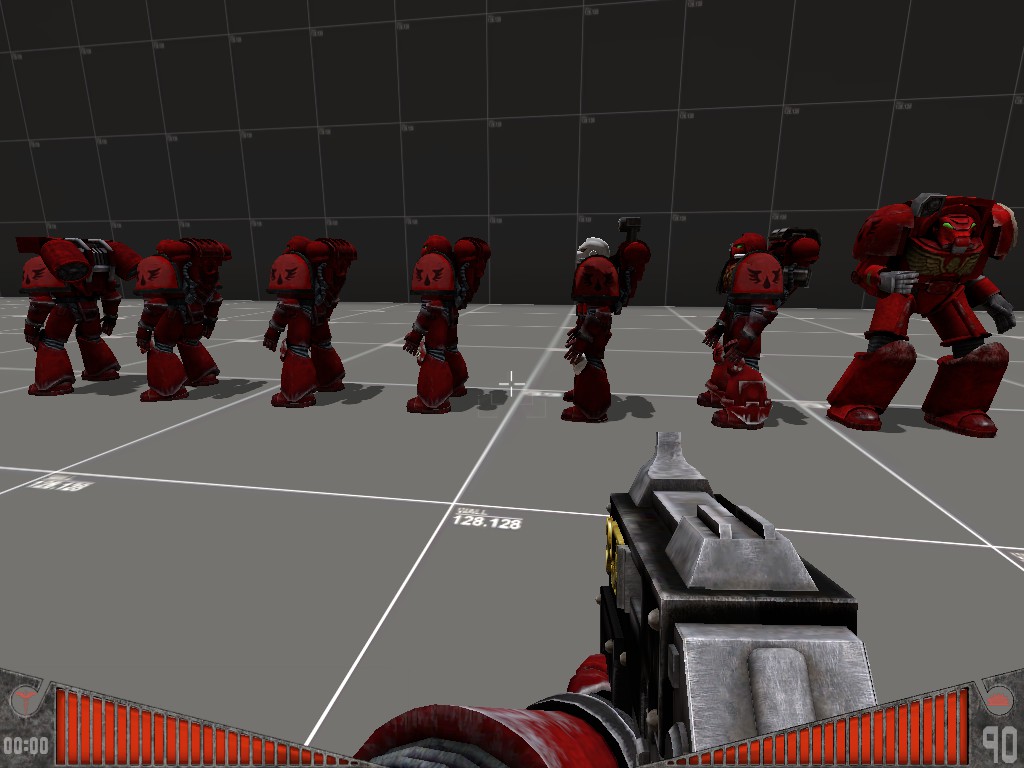 Skins do not chnage the gameplay of EX, so can be used on any server. To revert to playing with Ultramarines simply install the Ultramarine skin pack (see bellow).
CozmicShredder is still running a dedicated, 32 seat Exterminatus server ( CozWorld ) for anyone that wants to play Exterminatus. Keep an eye on our Steam Community Group for scheduled games.