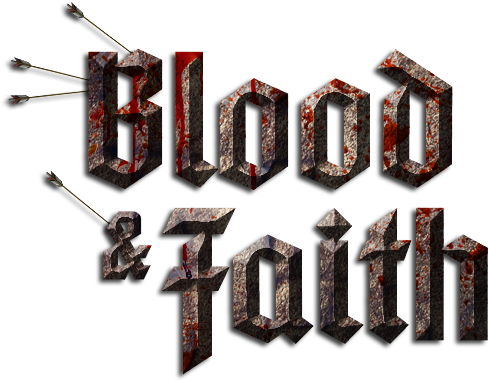 ---
A new world is waiting for you...!
---
AMBIENT SOUNDS & GENERAL SOUNDS OVERHAUL

We've embedded an abundance of realistic ambient sounds into our maps involving the weather (wind, rain, thunder), and wildlife/domestic animals. Depending on the area you are currently in, be it a bustling city or the rural side of the province, you will hear sounds relating to it. Not only this, but sounds relating to weapons clashing, shields being struck, warcries of holy warriors and much more will also be revamped/added! Our aim with this feature is to deliver an environment with realistic sounds reflecting a true depiction of the medieval world.
---
PLACEABLE ITEMS

Did you never dream to construct your own buildings, your own headquarter for your clan in a PW-based mod? This is now totally possible! B&F offers an amazing feature which allows players to buy, place and finally construct their own props items. However, you have to take in consideration that this feature is only linked to minor constructions, and only that. In this sense, players don't have the possibility to place and construct major buildings like castles or churches for example. The placeable items that players can construct are walls, spikes, fireplaces and military camps especially, but there are not only limited to that. Indeed, many and many other constructions are offered!

To conclude this section, it is important to talk about the buying perspective of the health duration of the placeable items. Of course, since Blood & Faith is, first of all, a historical mod, we think this is really important to allow the use of this feature in a limited way. Make constructions will have firstly a very high cost. This exigence has been applied with the aim to prevent eventual abuses of using of this feature, and also to put forward "clan constructions" (community using and not only solo using). Secondly, every placeable item has a limited health. This exigence will prevent the deterioration of the maps by the omnipresence of player constructions. We don't want to see our maps invades by random player constructions like this is possible to see on Rust, if we can make this analogy. So, every placeable item has limited health and can be destructed after a number of hits or damages.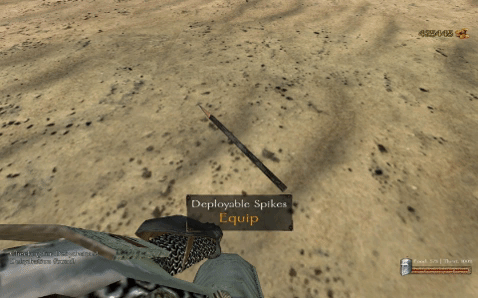 ---
DAY & NIGHT CYCLE

The module contains an improved and innovational day & night cycle system. This feature has been added to make the universe more immersive in-game. One hour within a server equals 15 minutes in real life. A whole roleplay day on the server is 6 hours in real life, so players can expect 4 day and night cycles every 24 hours. The former was done to remove timezone issues, allowing, for example, NA players to experience daytime on EU servers. Additionally, the weather has a chance of changing each ~7 minutes.

The all-new perspective of this feature is certainly linked to the night time! Be careful, nights will be a totally new and dangerous universe for all players. That will be the kingdom of bandits and the perfect time for military operations like ambushes, nocturnal sieges or even strategic assassinations/kidnappings! Many gameplay perspectives can be now considered, and this is precisely this which make the night time interesting!
---
WEATHER SYSTEM

The day & night system is good as well! But, we did not stop that! Indeed, this Day & Night cycle feature has been extended by our weather system. This weather system currently features: rain, wind and fog. Those three elements are factors of each other and will simulate real weather. For example, it will be more fog on a heavy rainy and stormy weather than on a clear sunny weather. Of course, the weather system works in a random way in every server of the open world.

This is although interesting to imagine that the weather will have sometimes important effects on the evolution of the universe, and more specifically on the course of some situations. Let's take an example. During a war, a faction leader of one side could take advantage of the fog to make a surprise cavalry charge on the enemy. Weather could certainly affect the course of battles and, in another way, be advantageously used by military strategists. In another situation, weather can be as fatal as it is beneficial for players! Indeed, a burning sun can affect players by the dehydration as well than the rain can affect/help players in their agricultural & arboricultural activities.
---
FIRE SYSTEM

The manipulation and the impact of fire is a feature which is totally missed in a lot of mods of Warband. Blood & Faith now offers this one into its module! By this end, we have added some interesting elements involving fire, like for example fire arrows which can burn placed oil spots. Those burning oil spots will damage all agents near of it. Players have now the possibility to burn player constructions (placeable items) to destroy the economy of an enemy faction. Every player can also burn the inflammable spots with a torch hit. Be careful: you might hurt yourself!
Fire Arrows
These arrows are very useful in combat. They have good damage and can burn burnable scene props like farms or oil spots. You can craft them like this: You get some kind of any arrows you want, you use them on process wood and then you get Raw Arrows. Those arrows combined with 3 tar piece create one pack of fire arrows.
---
INVENTORY SYSTEM

Players in this mod will have an accessible inventory, which can be opened via the "F5" key, and be able to store up to 10 items. No longer will you be restricted to four slots! The inventory is saved to the database and won't get lost except if you die.