Hello Friends!
Hope your weekend is epic and grand.
Thy Sword gets a crunch-a-tron...Here's a short teaser showing off some new areas, graphics and all that good stuff. Of course, we can't show every secret just yet.
We're finishing the layout and look of the different areas and levels at the moment. This adds so much when loooking at the game! Now it's becoming a challenge to focus on tasks, because we think it's so much fun...The tournament (Duel) mode is appreciated by the testers all around. We made a running system where you battle it out and decide right after win/loose if you want to keep going and start a new duel level instantly. That way you can keep fighting it out until you're best of 3, 5, 7...or 99. Whenever your pride and battle instincts have had enough. Hey I'll get you next round!
Some new screenshots: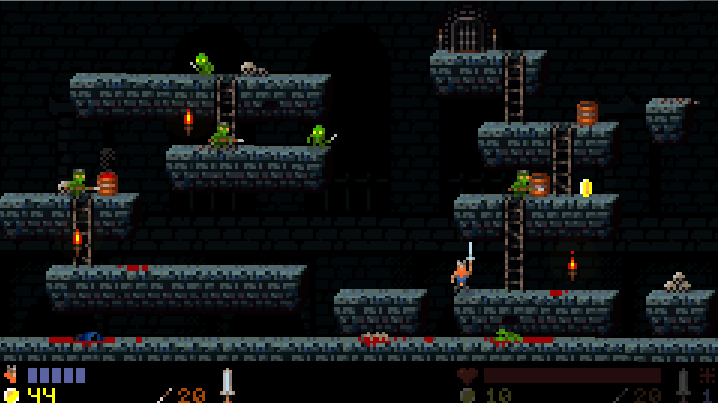 We tried to add amounts of blood, loot and all the good stuff. Then later we often realize we need to add more. After all, that's why we love games right? Also, the technicalities of player feedback and the physics starting to really shape up nicely!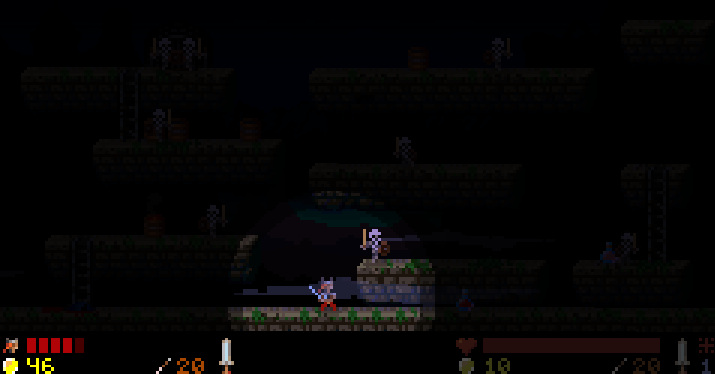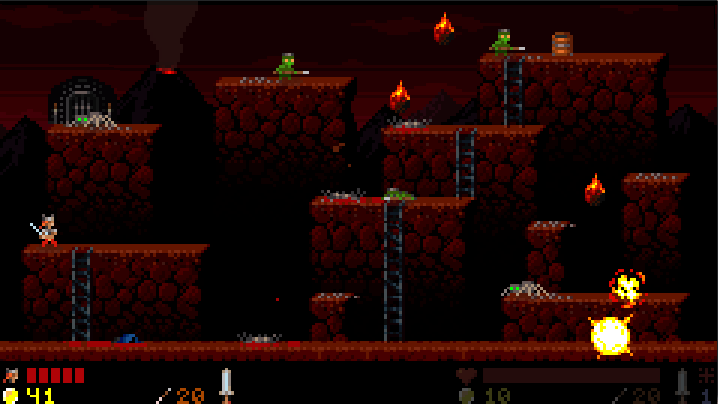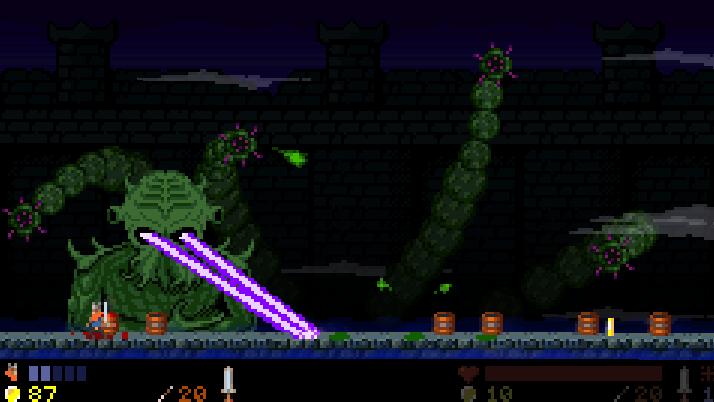 After Boss battles, you will get your hands on the magic crystal which you need to approach the final stages of the game. A glorious 2D pixel rendered image awaits with a bit of the story telling you how great a warrior you are and that much work always lies ahead...