First of all, we would like to apologize for not writing a blog two weeks ago when we should of have. We go extremely busy with the latest playtesting night and got so much feedback and stuff to do that we completely skipped the blog and vlog. Not this week though!
---
The Baro!
Let's start with the fun stuff shall we? You probably saw in the previous blog that we were working on our main character in the game called Baro. We did several iterations until we finally got to what we wanted.
You probably remember our first iteration of the Baro, we thought it was a bit too childish.
So we then came up with that... But quickly thought it was way too serious for Cefore. He seemed like he was an old war Veteran.
So then we said, let's make him a bit more naive and less serious. We came up with this. Which we thought we were on the good path but something was off.
This is where we finally came up with what we think represents the best our Baro for the game Cefore. He does not seem too serious, but does not seem too childish at the same time. He is kind of cute don't you think?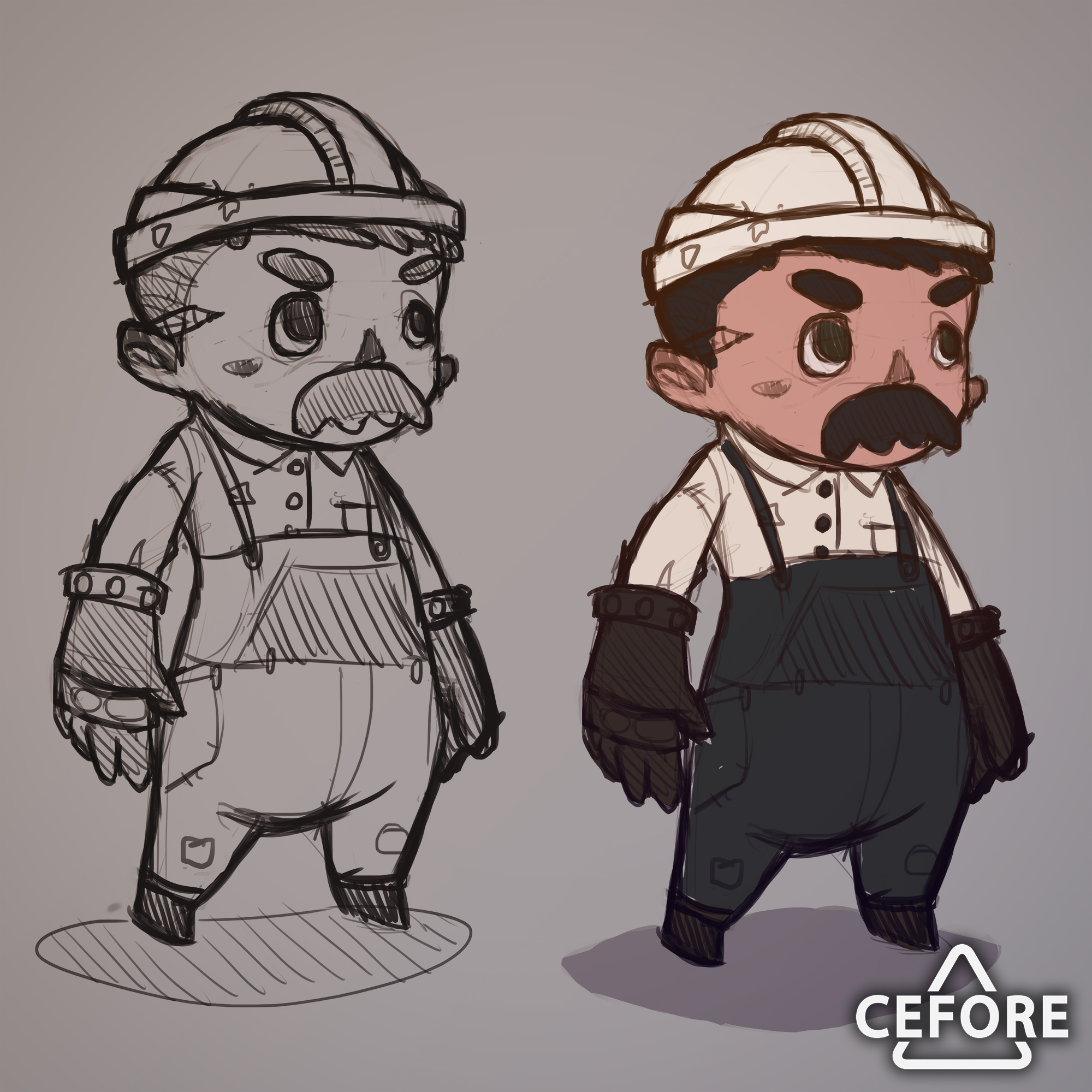 We can't wait to tell you more about this guy and his role in the game.
---
The playtest night killed us

We opened our game to the public for a playtest recently and got a lot of feedback. Most of the feedback from the players was positive. Everyone had fun playing the prototype. Obviously, we had a lot of notes to take, little bugs and stuff but overall it was very positive. We on our end, though, found by watching other people play our game that this is not what we had in mind as a main core design idea.
So we are currently reworking the core design of the game. We thought it needed to be rethought from scratch. As for now, we removed the red and green cubes mechanic from the game. We want the players to have fun exploding stuff and that is not where we were getting to right now.
---
Less cubes, please
Another thing that we realized is that exploding big cubes will only be so much fun. we are currently working on building other modular pieces that would be more satisfying to explode. More complex structures that would be exciting to collapse. Here is a snap of what we are currently doing. trying to figure out what we could add to the cubes.
---
Thanks again for reading the blog and following the development of Cefore!
As always, feel free to follow us on Facebook & Twitter.