Hey and welcome to another BFD Blog, today's blog is Harkonnen themed, hope you enjoy it!
---
Now we showed this model off awhile ago, but now that ChAoS has got his hands on it, he has started to rig it, and doing a damn fine job too. Behold it's new firing animation!
---
Construction Yard Basement
LR01 has been busy working on our Harkonnen Construction Yard interiors, here is the basement.
As you can see there are two arms, they will be lifting and carrying boxes around the area to make sure all the building materials are in their right place.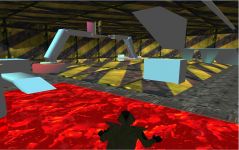 ---
Here is a quick update on our least finished house, the Harkonnen. As you can see we have all the buildings now modelled up, just need to finish some of their interiors off and the tanks and we are almost there!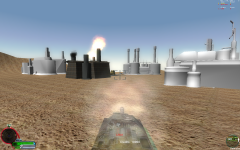 ---
Well that's it for another BFD blog, be sure to come and visit us at www.battlefordune.co.uk