Hello and welcome to blog 73, sorry about no blog last week, i have been very busy with my new job.
---
Harkonnen Construction Yard
LR01 has been busy modelling up the interiors of our new Harkonnen Con Yard, its coming along nicely!
(Note: some textures are not final.)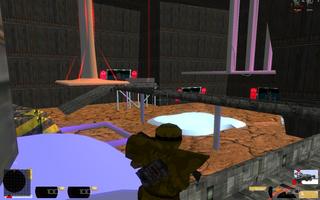 And yes we are having HUD issues at the moment.
---
BFD_Sandy_Pass
With Sandy Pass having such a large open area, I thought I would try something new with it, something I had always really wanted to do but wasn't too sure of.
Here are some new Dunes I have been working on!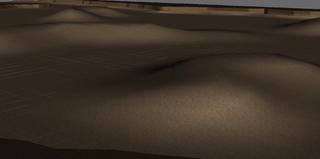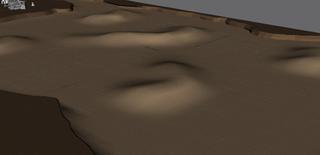 As you can see they are not quite there yet.
---
Harkonnen Vehicles
I have given ChAoS our Harkonnen Vehicles to rig, he is almost finished with the Assault Tanks and has the Missile Tank and Flamer Tank to do, Along with the Inkvine Catapult.
Some of these should be ready for next week!
---
Thats it for this week'd blog, be sure to give us a visit at www.battlefordune.co.uk