Greetings, Scavengers,
We have good… and even better news for ya, but let's get started with the less good ones first. Who wants to hear any other news with their morning coffe anyway...
So, it's been a while since we pulled some words together to make the ultimate sense here, but, really – we weren't just playing around… with stuff… don't start worrying about that. ;-)
We have prepared some eye candy this time, as we usually do, but firstly, we want to explain a few important shifts of our development front.
---
Behold, it's the old new D… or the new… old? Dev blog… design?! O.0
Since the early days of motherland Earth, it did not provide enough manpower to refill all possible and sometimes oddly ridiculous job positions in the world of capitalism.
Simply put, we didn't really find any determined and willing enough recruits wanting to sacrifice some consumer clicking-power for the sake of writing to the publics.
Also, we've grown a couple-o-hundred ideas bigger in the ToDo lists, which need taking care of. Needless to say – the sooner the better.
So, now, when the picture is clear in terms of what's planned ahead – and it's indeed a huge plan to have - we will be focusing on the most critical stuff, which is indeed the texturing, animations, sound.
Quick sidenote from Edgar aka NewMsgN00b
Some may have thought that "You're overstretching yourselves. Yada, yada…" – Been there, done that. The "workforce" of the blogs gets re-routed to cutscenes, which we couldn't even start to speak of earlier. Besides, blogs served as learning grounds – definitely worth it.
Quick sidenote from Oleg aka FreedoM_FighteR:
As you all see and know, good things take time. Unfortunately we don't have much of the latter. Also, comparing C&C Renovatio to other mods in same scale and size… our team is insanely small. So, forgive us for not dropping a rain of [beep] updates on you all =]
---
Recruits, this is not a drill!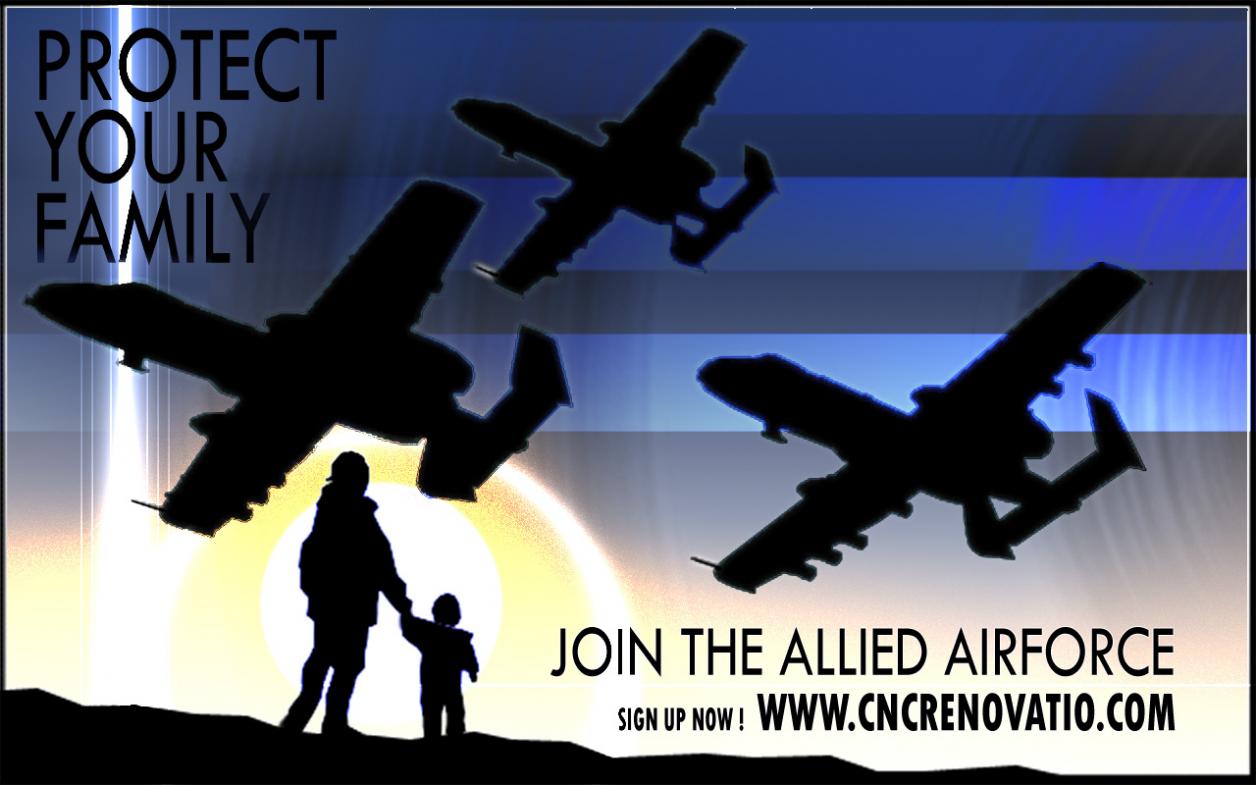 Just recently our family has grown by a few fellow comrades. Welcome!
+ Awesome aka Sergei - leader the mod "New Rising" for C&C3: KW, but will fill up a few positions on Renovatio modteam.
+ Overlord aka derek - a known C&C3 mapper that will do some outstanding maps in Renovatio modteam
---
Challenge Spotlight
You've definitely heard about C&C Society… www.cncsociety.com....
We're glad to inform you that another 3D art challenge is taking place as we speak. Hurry up and show that you've got the guts for it!
---
Back in track
Now we go back to our regular schedule of new unit model showoffs…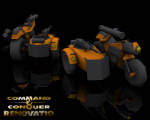 Recon Side Cart Bike: The ultimate scout unit of the Black Hand elite. It is fast, it has sidecart, it spits metal. Can also give some suppression fire.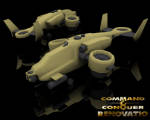 VTOL Pre Orca: It's a plane. It's an Orca. It's a VTOL. No. It's just some new toys the Black Ops got in their possession. Having the time's most advanced gear, the ones piloting this baby will long forget about the outdated helicopters. Based on the Longbow hull, they finally succeded in creating a Mark 2 V-TOL that will blast any box of bolts it encounters back into stone age with its missiles and machineguns.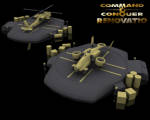 Helipad: The crew needs to eat and the VTOL – to rest. Designed especiall for rearming and repairing the small birdies. Not to forget: Build your helipad now and get a free bird!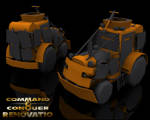 Flame Tractor: Most merciless and unusual weapon of the Black Hand… It looks weak, but there's just so much junk on it that there isn't much to bomb out of it. It-just-works. Burns any infantry to ashes within seconds. It can also clear any garrisoned buildings quickly. Armed with twin flame guns and a top-mounted flamegunner spitting hell onto any smarties that come too close. On top of that, it can create a temporary flame barrier around itself.
Note: if this one goes boom… eh... it's a big one.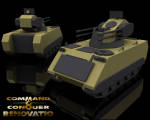 Advanced APC: This baby is tweaked to easily take down any enemy air units it encounters.
Developed by the Black Ops 9 engineers, classically they've put a lot of wires and not much seats into it…
Thank you for your time, comrade.
Over and out.<!-- / message --><!-- sig -->