As in real life, in a 64 km2 environment, you often hear your enemies before you see them making audio feedback essential to victory. The audio must give you the exact information about what is going on and where, while not forgetting aesthetics. While many of the audio components were present in Robocraft, we needed to add extra depth in Robocraft Royale.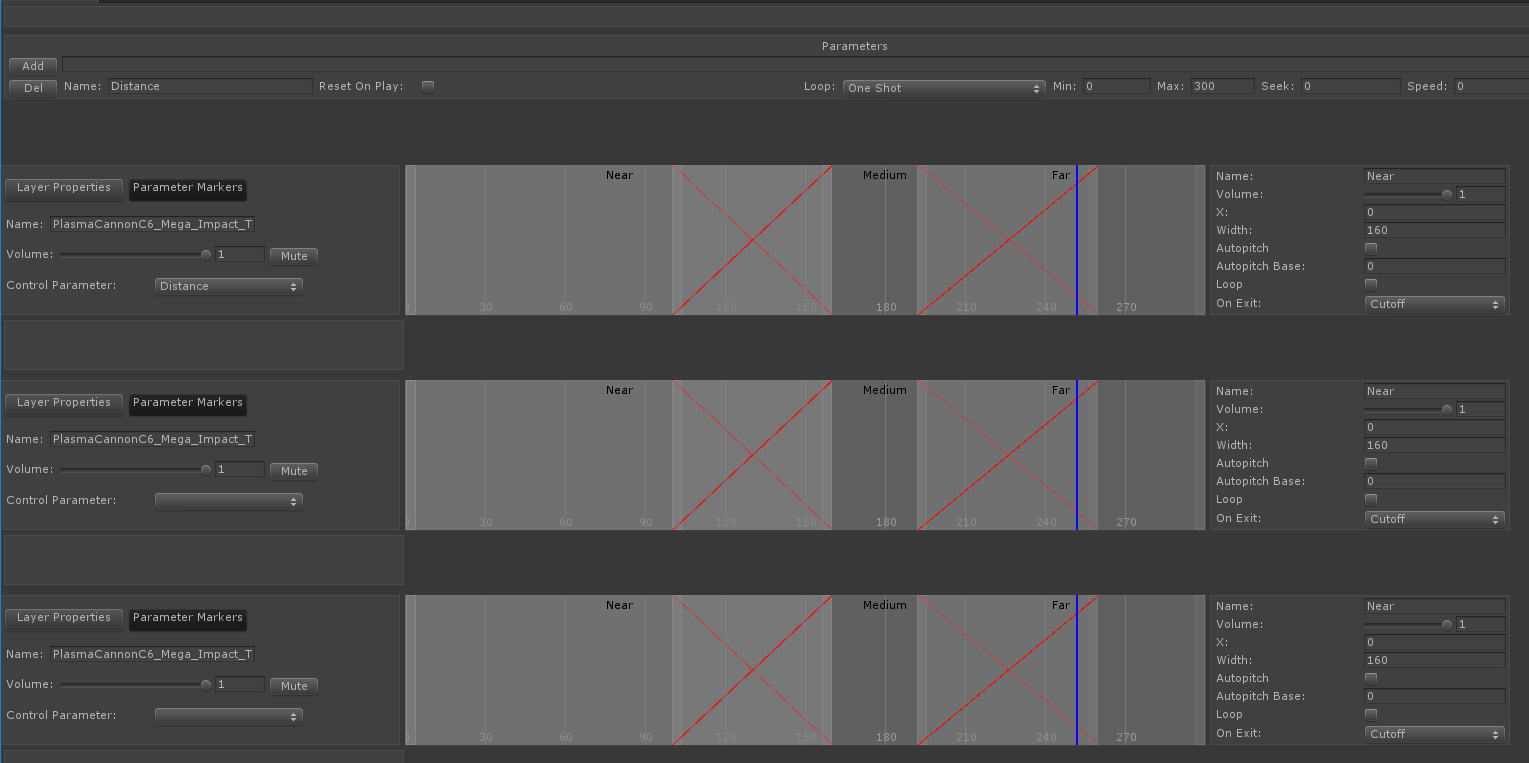 Timeline and Distances
What you can see here is what we call a "Timeline". We extensively use these to change the samples dynamically according to the distance, because if you hear something bursting near you, it will have different frequencies than an explosion at a 500m distance, which will also be reverberated by the ambience. For Royale we chose not to have in-game music, so you can clearly hear if someone is crushing an enemy with his overpowered Mega Plasma (which blast you can hear for more than 1 km radius). So, beware if you are the prey, but beware also if you are the aggressor. The more powerful you are the further away you can be heard, because of your engine sounds.
Have You Ever Seen a Sound?
Have a look at the picture below. What do you see? Most probably you can see a futuristic warehouse, but the best observer will have noticed a green wireframed box covering the volume of it. Well, that is the sound of that warehouse. It is called Trigger Box and when you get inside of it, it drops the volume of the environmental sounds and adds a Garage Reverb to what you hear, giving you the impression of actually being into a metal warehouse. The result will be like this: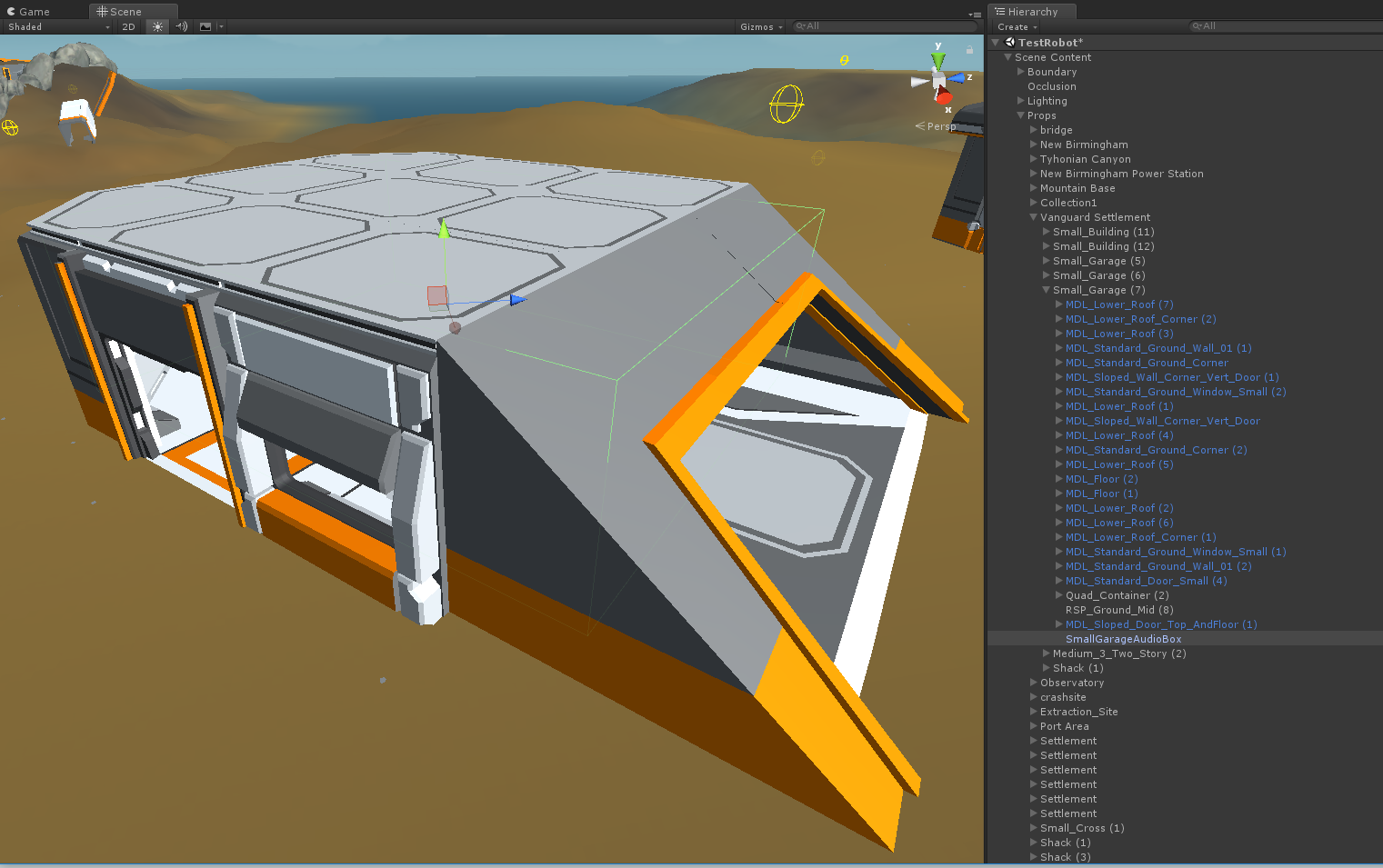 There is already a rough system like this in Robocraft, but nothing as refined like the one we are working on for Royale. We are working on a dynamic environmental audio system that not only gives warehouses unique ambiences, but also the sea will have its waves, the forest will have its birds and the mountains will have their heavy wind; all of which alters the sound you'll hear from other players Moreover, each surface will have a particular sound making a mech on the sand quieter than a tank rolling over rocks.
Mood Music
While there's obviously a lot more going on with gameplay sound in Royale than regular Robocraft, we're not losing our epic, front end music.