Occult has been texturing the Soviet Walls, using some of TheBeerinator's textures to keep continuity in the visuals. These walls will be appearing ingame soon!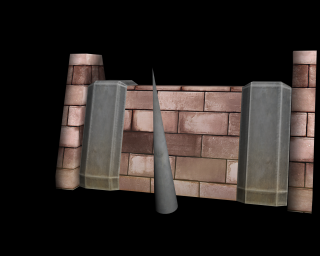 Solid!
One_Winged_Angel has just about completed the basic shape of the conscript's head and will be moving in to polish it up sometimes this weekend. He's looking pretty mean now, with plenty of bits left to do.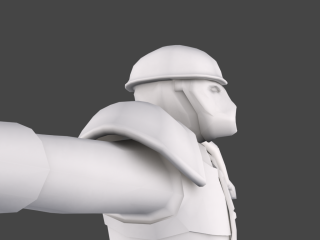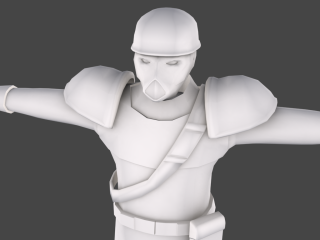 Mommy?
When One_Winged_Angel is not working on the conscript, He likes to work on the string tables. This week, he's been working on better menu text for the options menu. He finds these new strings a lot more descriptive than the old renegade ones.
Just take a look, it's pretty self-explanatory.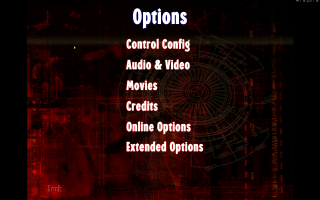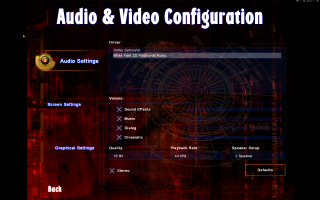 Also, here's a nice picture of the carpet that every Soviet wants to own.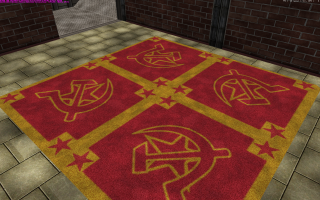 Voting continues as ModDB aim to find winners for the Mod Of The Year awards. There is only around a week of voting left, and every vote counts!
•First, login at ModDB and view the Top 100 Released & Top 100 Unreleased

•1. Click on the game headers to view the projects in that category. Apocalypse Rising is unreleased Indie, A Path Beyond is released Indie. AR is listed near the bottom of the page, here; APB is listed third in its category is farther down the page.
•2. Click to vote for the project you've selected and let it save your vote (this could take a second or two). "Vote!" will become "Voted!" and you've done your part.
Thanks to everyone who's voted so far! Let's hope we can win something to bring back to the community with us.
We are looking for extra staff members to join our ranks! What we are looking for in a 2d artist, is someone who:
is enthusiastic about working with the BHP Apocalypse Rising Team.
has spare time.
will be active in the foreseeable future (a.k.a we don't want you running off).
is competent at creating their own 2d textures.
is over the age of 16 (we overlook this if you are what we assess to be a mature individual. This rule is known as the TruYuri rule).
PM One_Winged_Angel with your application stating why you would like to join the team along with any past experience. Please provide example textures, if you have any.
For the full blog, click here!