Tech Outpost
So you want to repair in the field huh? Not an allied player with the advantages of the repair IFV? Then this is your best bet Soviets! The Tech Outpost! Defended by a patriot missile battery, this sturdy construction can be taken advantage of by engineers to systematically act as a repair point for soviet (or allied) armour in the field. Take heed comrades and send your engineers out in search of these key structures to gain an advantage in the field.
Modelled by Guy with a wrench, images below.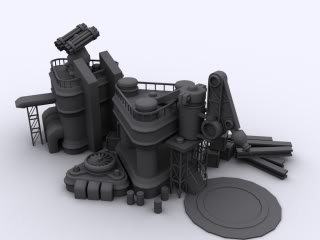 Tech Power Plant
Tech Power Plants are available on some objective based maps where the Allies and Soviets must race to capture a certain number of them to power up something destructive, be it a Time Machine, a Psychic Amplifier, a Psychic Beacon, a Super Weapon or something else that requires a lot of power. Of course, you could always win by destroying the enemy's structure, but they won't make it easy for you. Anyway, here's what all you budding engineers out there will be capturing soon enough.
Modelled by Guy with a wrench.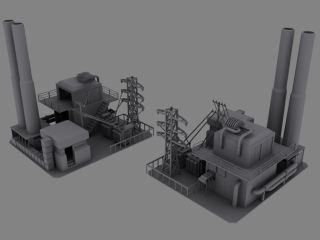 Prism Tower
dtrngd has modelled up a new Prism Tower for the allies to defend their bases with. The prism tower works by refracting light through some sort of giant mirror. This effect can be multiplied when multiple Prism Towers fire into each other (we have this working btw).
Here is the model below!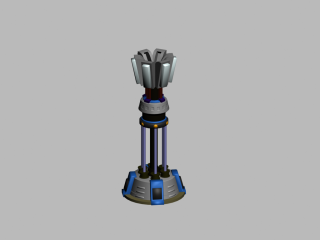 For the full blog by One_Winged_Angel, click here