Tech Machine Shop
"Guy with a wrench has been really busy
pumping out tech buildings this week. The first of these to be
completed model-wise is the Tech Machine Shop.
Basically, if an
engineer captures this structure, whilst out on his travels, it will
provide a small health and armour regeneration bonus for vehicles.
Combined with a high vehicle rank, this has the potential turn the tide
of a battle. However, be wary because the machine shop and other tech
structures can also be destroyed, which denies both teams of the
advantages.
Tech structures have no weak points, but they do
feature an interface for which engineers can capture and use the
building for their team's advantage.
Check below for some images of this unorthodox-looking structure."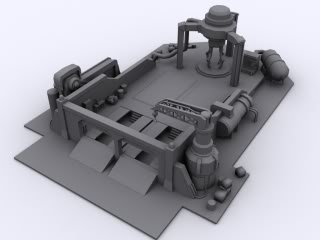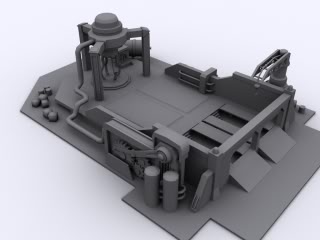 Tesla Reactor
"dtrngd
has been working away on the Tesla Reactor's interior. He has taken my
model and has begun to expand on it. Unlike the Allied Power Plant, the
Tesla Reactor only has two minor weak points instead of three. However,
they will roughly match up all together health-wise.
The major
weak point is going to be something incredibly special to behold once
it is ready. There are multiple routes down to the major weak point.
One of these ways involves a staircase that is heavily influenced from
the never-ending Shin-Ra Building staircase in Final Fantasy 7 (the
"sneaky" route). I don't know about you guys, but I can't to walk
around inside this structure as the main generators emit a low humming
noise.
Here are a few renders to wet your appetite for destruction."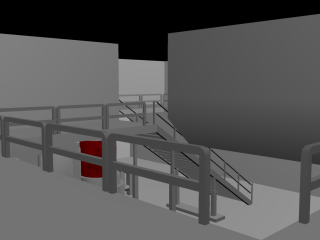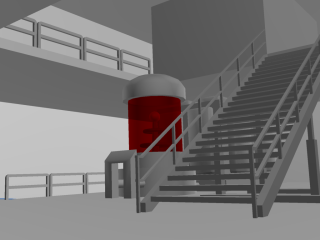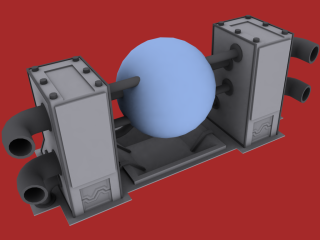 For the full blog:
click here