Logo Redux
"As some of you may know, One Winged Angel been revamping the AR logo. The one we are currently sporting has an aweful look to it, since it only uses basic colours for the materials.
However, One Winged Angel has been working to update the logo this week and his work has payed off.
Check out the improvement! If you want to compare, check the top banner on
Apocrising.com
; it's bad."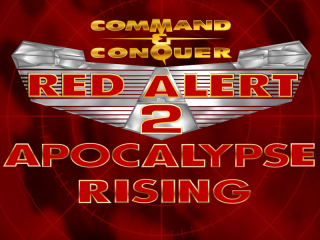 "This isn't final either. Soviet_Deso has now taken the logo and will add his own touch to it. You guys saw how well he did with the two faction logos, so this should be something special. Check back in a week or two for further improvement."
Soviet Repair Node
"Remember that concept we threw out a while back? The concept of instead of repairing the weakpoint, you have points around the building where you can get your repair bonus instead. The Allied version has a few drill sockets on it which allied technicians can use to repair the buildings.
The soviet variant provides a much more visual experience of repairing. Here we have a node complete with pumping pistons and grinding gears. Industrial and rugged, just how the soviets build their stuff. Technicians will be able to weld at these points to repair the structure faster.
dtrngd has done a great job on this I reckon. Take a look at the image below for a look at what you and your comrades will be repairing. Also included is a video, because we love to share."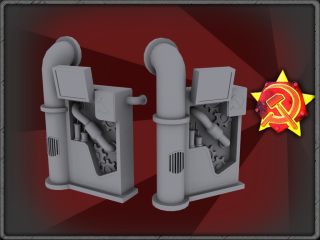 For more news as it becomes availible at Apocrising.com
For the full blog W3DHub.com