Flak Cannon
"One Winged Angel has been working on getting the Flak Cannon fixed up. Before he touched it, it looked something like this.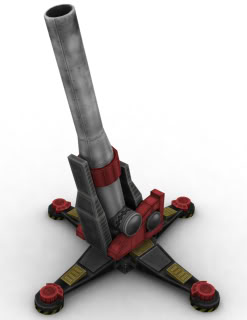 As
you can see from that image, there is no way that the Flak Cannon could
tilt up and down without horrendous clipping; so he took it upon himself
to fix this. he has remodeled the barrel and turret so that the cannon
can now tilt freely. he may add a few cogs and running gear inside on
top of this major edit so that it'll look nice when moving.
Anyway, enough chit chat, check this out."
"It's not quite final, but you should get the idea."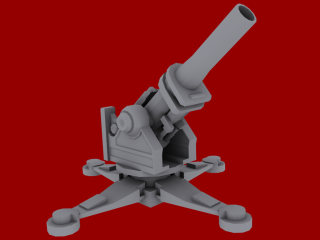 Soviet War Factory
"dtrngd has been busy working on the Soviet War Factory. The doors now
open and various other small changes have been made to the exterior.
This structure is looking to be pretty well detailed.
Images below!"