Vehicle limit
Since we aren't enforcing vehicle limits in Apocalypse Rising, dtrngd,
Teamwolf and One Winged Angel thought that they'd give a little demonstration by
buying a LOT of vehicles.
Take a look below.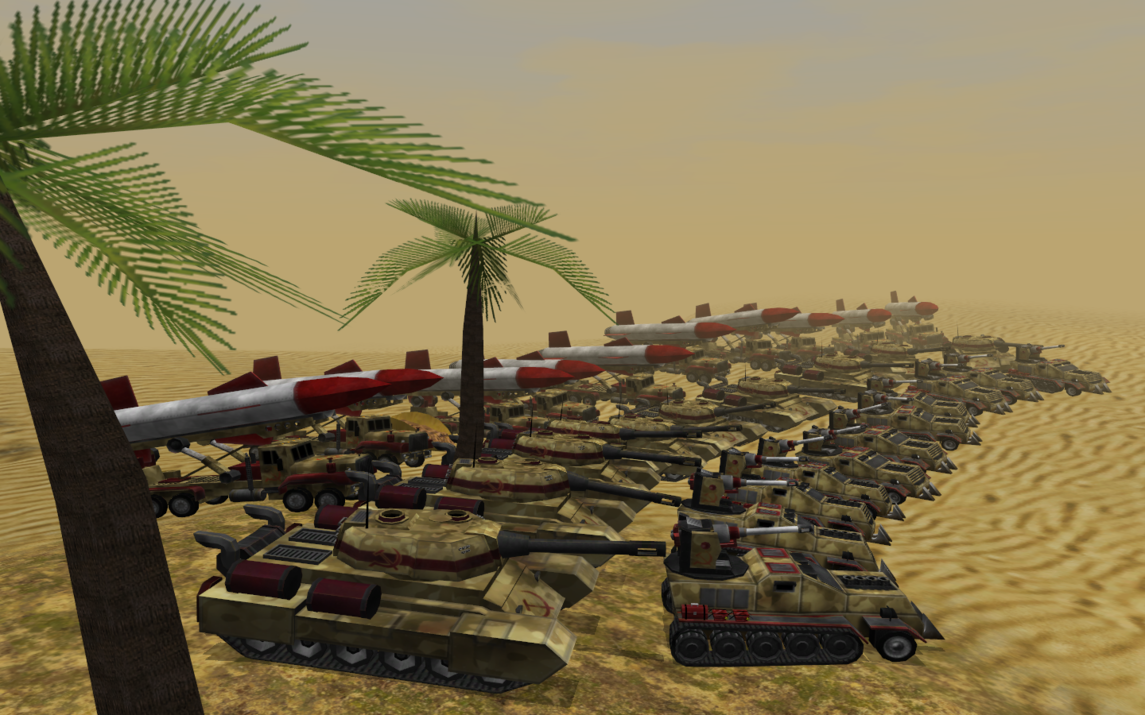 Muzzle Flashes
danpaul88 has rigged up the pillbox and sentry gun with muzzle flashes, courtesy of
TheBeerinator. You won't see much of these up close if you are on the
opposing team though.
Deadly.
AK-47
One Winged Angel has finished modelling the AK47 and has now passed it over to
TheBeerinator for unwrapping and texturing. This should look
pretty good in the hands of the Soviet Barracks Statue as well as in the hands of the Soviet Rifle Soldier in Red Alert: A Path Beyond.