Hey everyone! We have really been quiet but at the same time hard working on some new features of the game and overall polish. We are completing our core loop and expanding some ideas that we would like to share with you in time. So without further ado let us see what has changed since our last post a few months ago.
1) City Map
We added a city map where the players will be able to rent flats for their more famous Stars. Depending on their fame level, they will require a better area ( 5 of them ). You can see visually the quality of the areas changing as well as some nice details such as a fictional version of the walk of fame.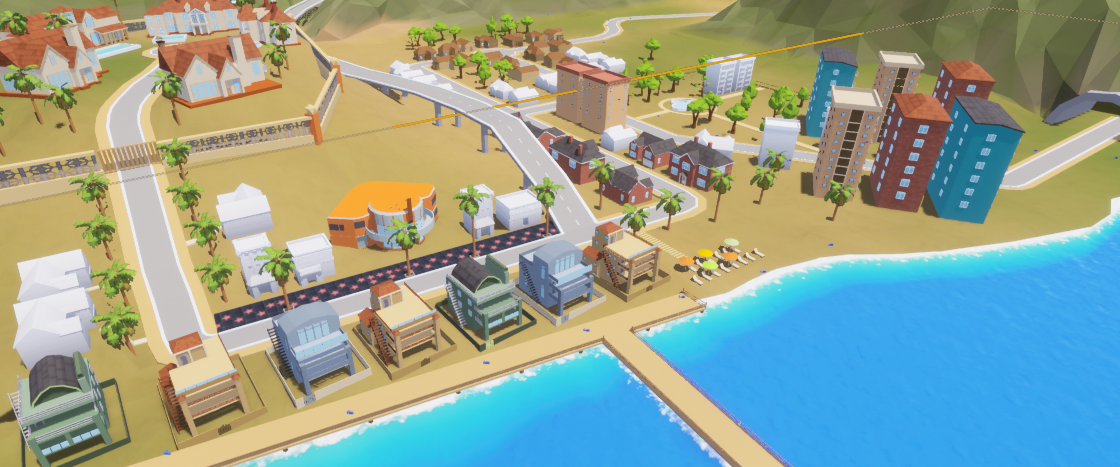 2) Improved Studio Lot and Modular Characters
We felt the need to add more substance and a better atmosphere to the studio lot where the main gameplay happens, as well as improve the existing people by giving them body shapes that change depending on their traits and events.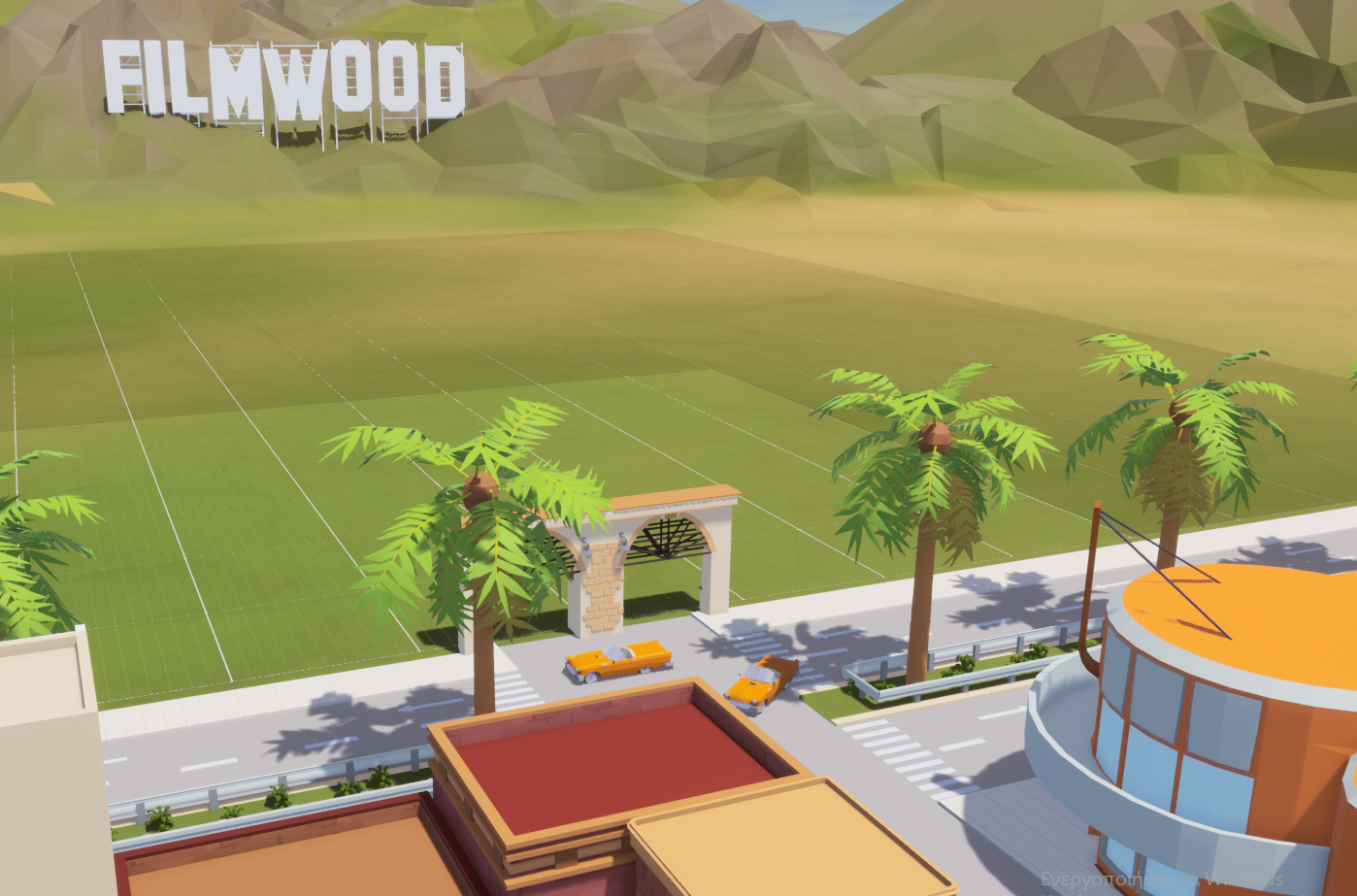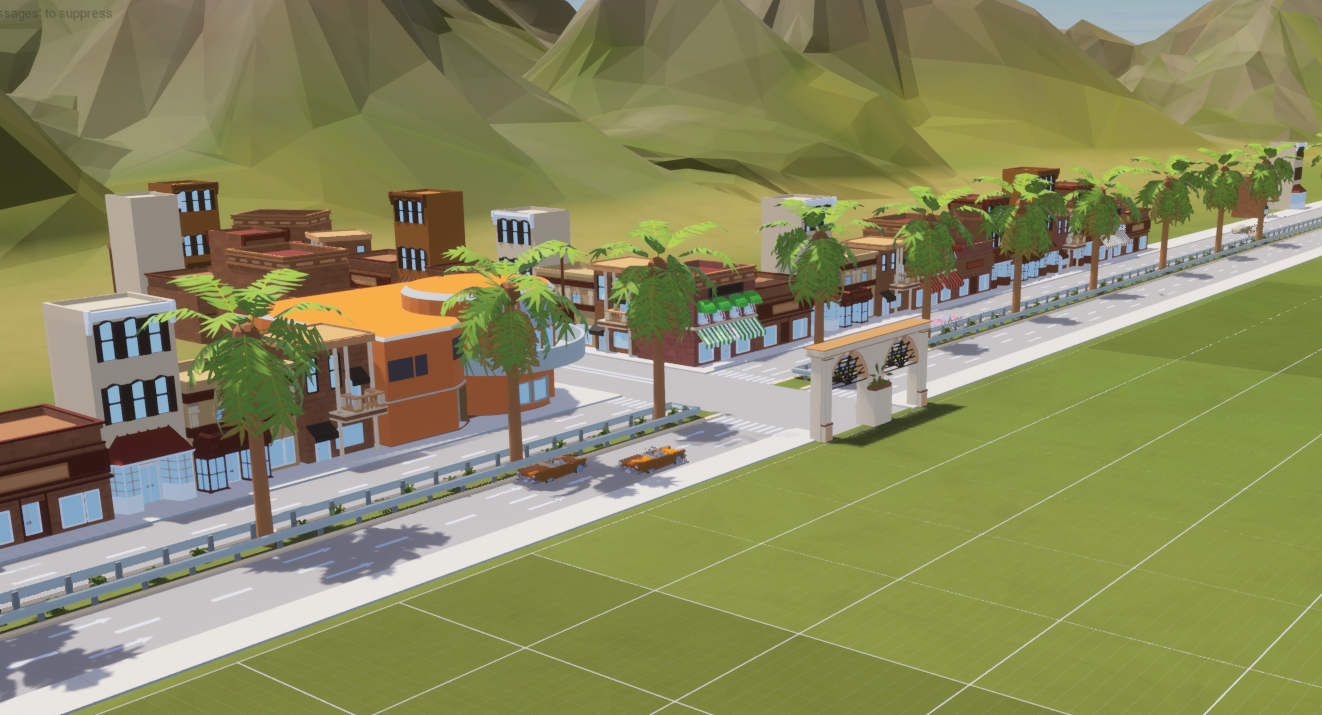 The Filmwood prominent sign is a major attraction on the city of Los Ricos, that is where most of your competitors will be located as well.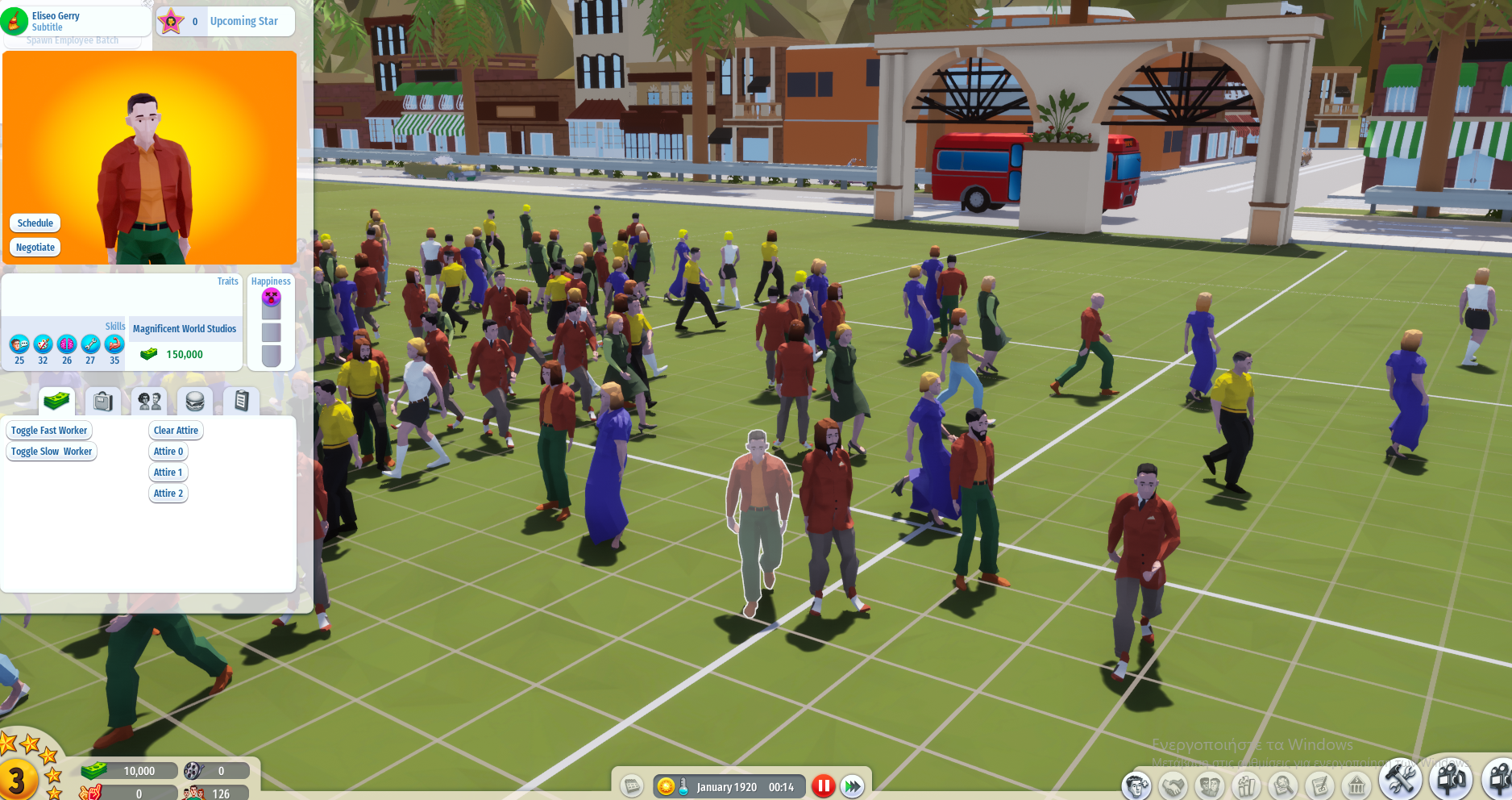 3) Refined and final employee types
We refined the roles and icons of the employees as well, you can see the new ones on the bottom.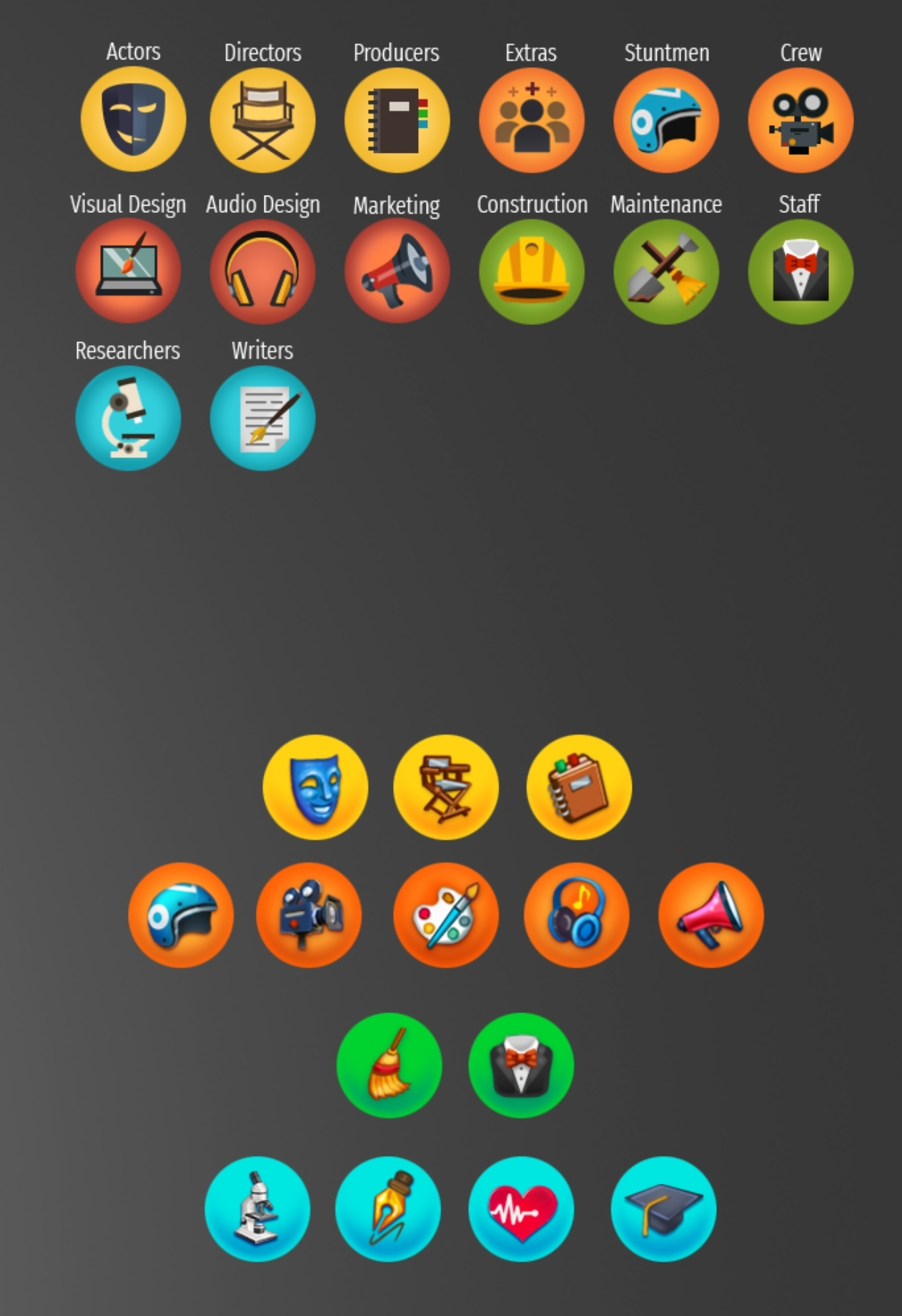 4) Improved and almost finished the product creation
We have been working on the core gameplay a lot and made improvements and added a lot of animations that help strenghten the immersion of the current build. Here is a filming phase occuring in-game.
Finally if you have missed our previous build mode walkthrough you can check it out here:
We are constantly adding and polishing things, heading fast towrads our demo and then aiming for the Early Access build. If you want to contact us and tell us ideas and generally your thoughts about our project you can find us on Discord here: