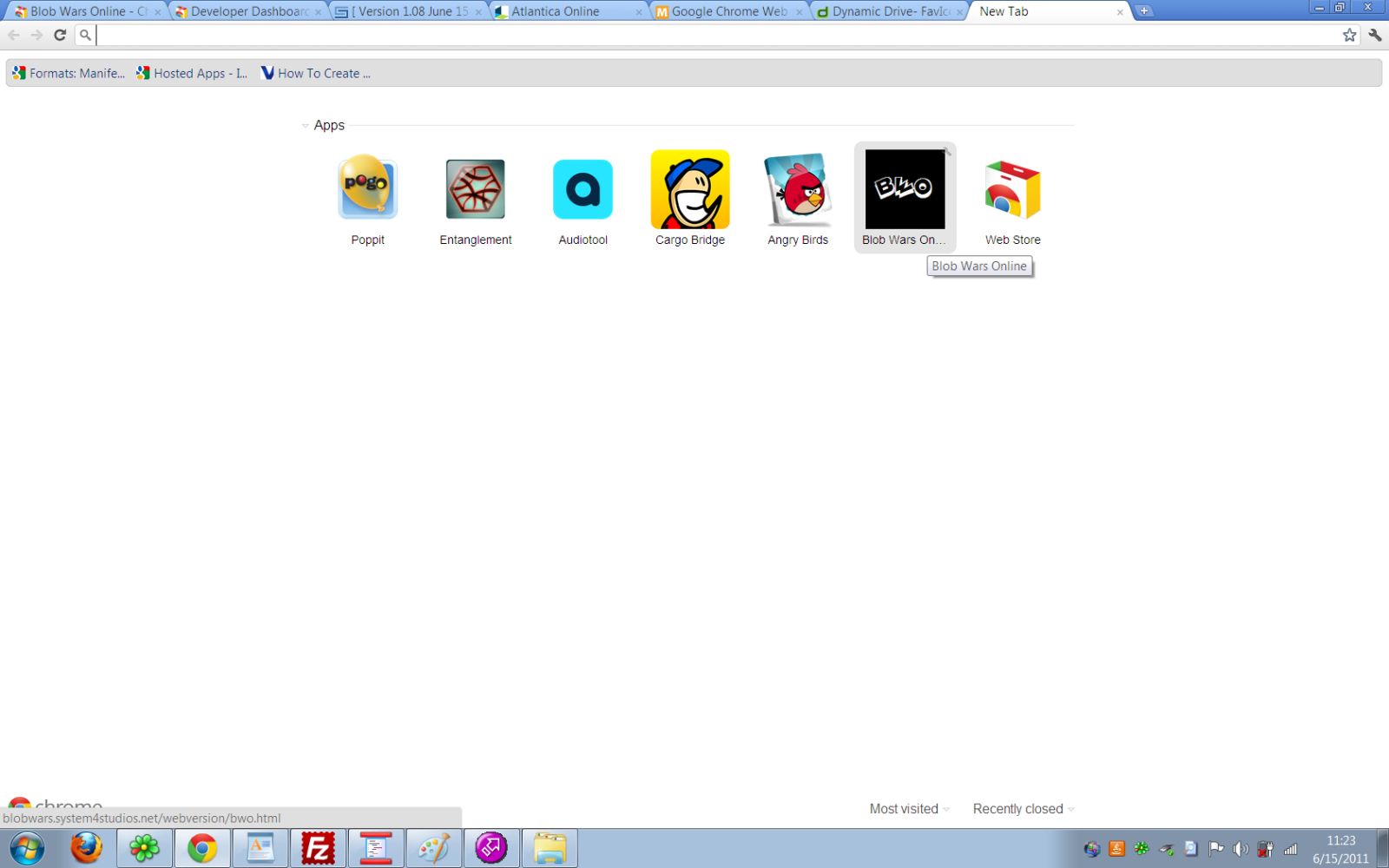 However the most important feature of this update includes the ability for Google Chrome users to finally play the game without any further problems. The ability to play the game via Google Chrome also allows Blob Wars Online to be installed from Google Chrome Web Store. To begin playing the game via Google Chrome, click on the link below!
Version 1.08 (Chrome Edition) (June 15th, 2011)
Kills Leaderboard Added. (Still in BETA and incomplete, should be ready in future version
Server News Window Revamped (Window is now bigger to include more news.)
Google Chrome Support (Blob Wars Online now supports Google Chrome which allows fans of the browser to play the game. To begin playing BWO under Chrome, access BWO from the Chrome Web Store by clicking the link below.)
[Secrets of Adoration] Patch Files Preloaded (Files preloaded that will be used in a future major update of Blob Wars Online.)
Download Version Notifications ( Players will be notified when a new update is available in game and will have the ability to download the new patch right away.)
Glow FX has returned.
Options Menu is in the works. Still incomplete.