In the early hours of this morning, Blizzard announced their latest patch for the ongoing Starcraft 2 beta event. It was just gone midnight, when the announcement was made on the official SC2 beta forums. Blizzard's own Crygil made the announcement that the new patch is on its way. Although the actual release time was uncertain, it was clear that it would be very soon.
Between 3 and 4am (GMT) this morning, Blizzard uploaded and installed the latest Starcraft II beta patch onto their battle.net servers. In addition to the patch, the good folks over at Blizzard also completed the long awaited, and previously announced battle.net server reset, which means all you lucky beta-key owners can now go through the game with renewed tenacity and motivation.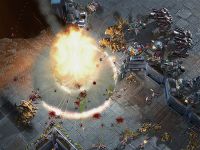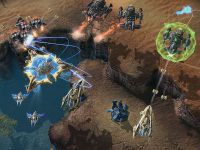 However, this also means you must also recreate your account, and re-add all your friends (early indicators, however, state that their ID's have been saved). So don't wait too long and set up your account again!
As was expected, the ladder has now also been reset, so everyone can have a new go at trying to come out on top! We will soon be posting our own review of the beta content, so those of you who didn't get the chance to grab a beta key, can at least read about how things are progressing and coming along.
The full patch notes can be read here! But to give you a taste, here's a quick quote:
Blizzard wrote:
General

You can now report misconduct or block communication with a player after completion of a game by right-clicking on the offending player's name in the score screen and choosing Report Abuse or Block Communication.
You can now view any player's profile after completion of a game by right-clicking on their name in the score screen and choosing View Profile.
Updated unit and ability tooltips to be accurate in all regions.
Improved the visibility of units on zerg creep.
If there are any new developments regarding the beta patch, blue posts or new beta events, we will let you know!
---
Related Links
Enterstarcraft.co.uk
Forums.battle.net
Starcraft2.com