Harvest Slots ​is a slots game themed around the farm life. To improve your little farm, you will need to play through various slots machines to gather money and farm produce. For example, you will get eggs through playing the slot machine ​Chicken Coop​. You can either sell these eggs in the market or use them for baking and cooking. As the game progress, you will be able to bake intricate desserts such as cupcakes and delicious food such as sandwiches.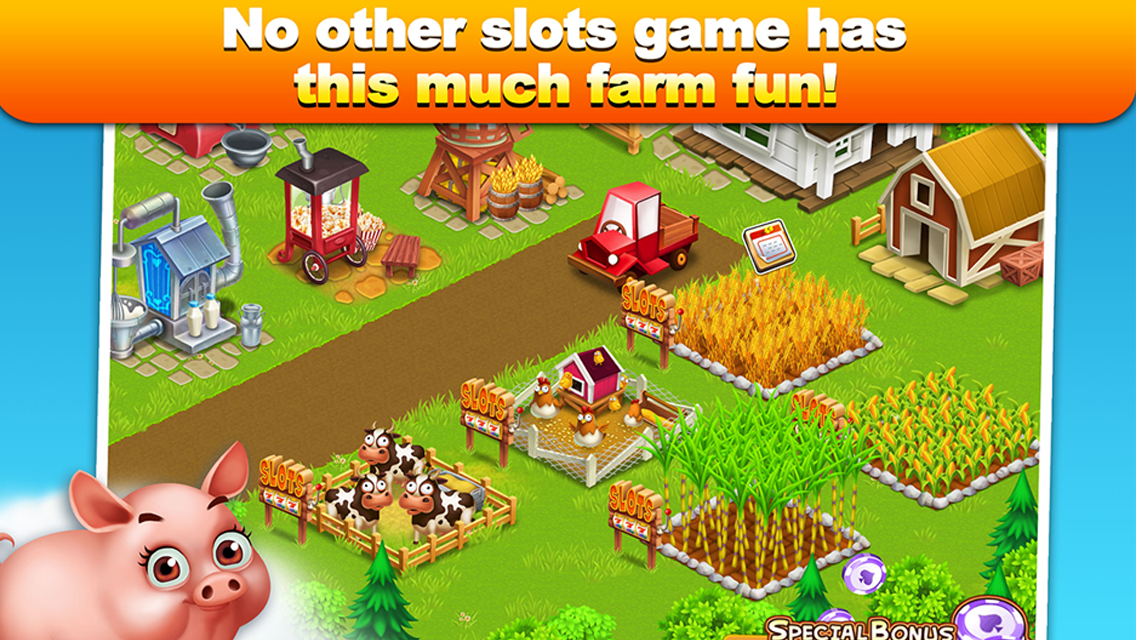 As you continue to upgrade your farm, more slots and missions will be unlocked. You will be able to catch fish, plant additional crops, and raise livestocks, which in turn provide you with meat, wool, dairy products and other goods. You can use them to get coins to build and upgrade your farm even further.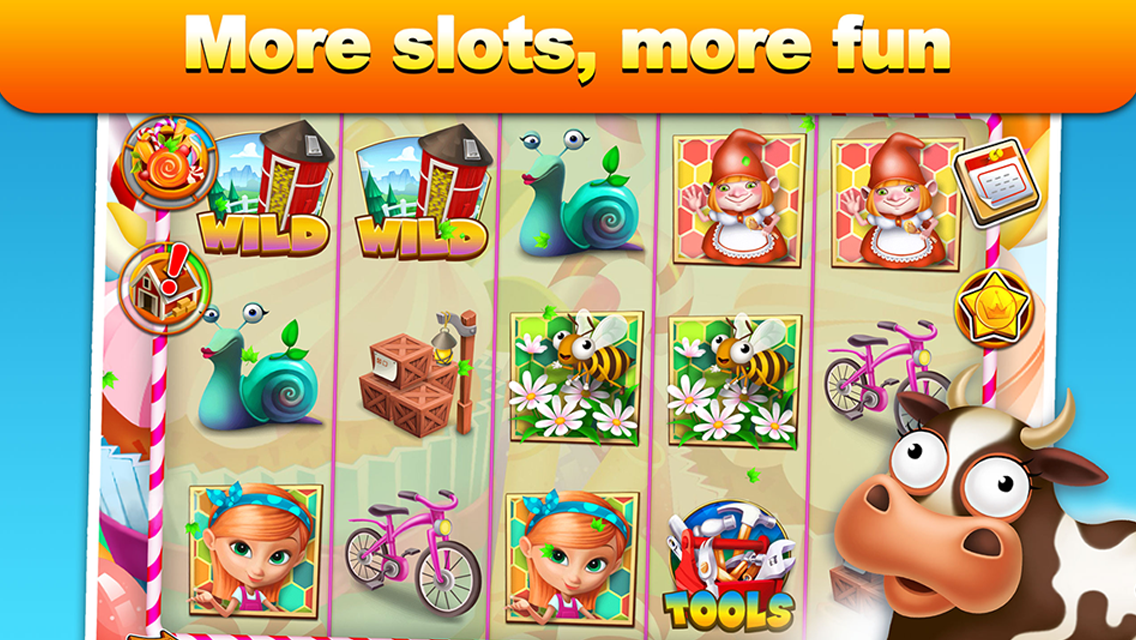 If luck is on your side, you might have the chance to play some mini games. Each slots machine has a plethora of mini games that will send you on entertaining missions such as whack­a­mole, egg hunt, and much more!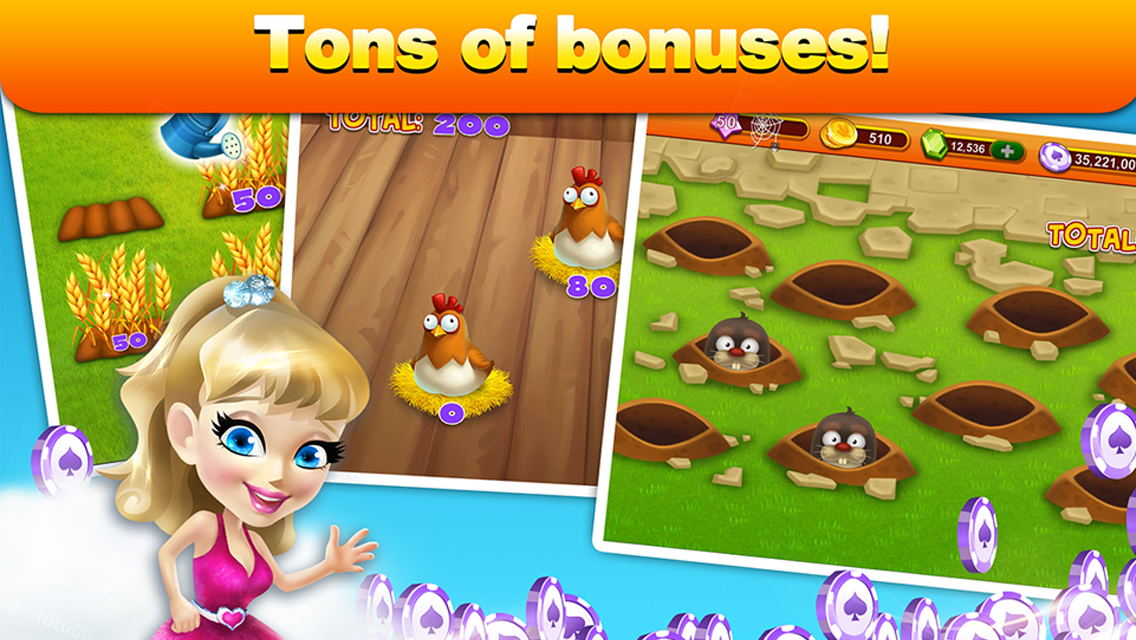 In addition, the game is always more fun with friends. Send your friends lovely gifts when they are running low on chips, receive referral bonuses by inviting friends to join you, and win chips by competing against them!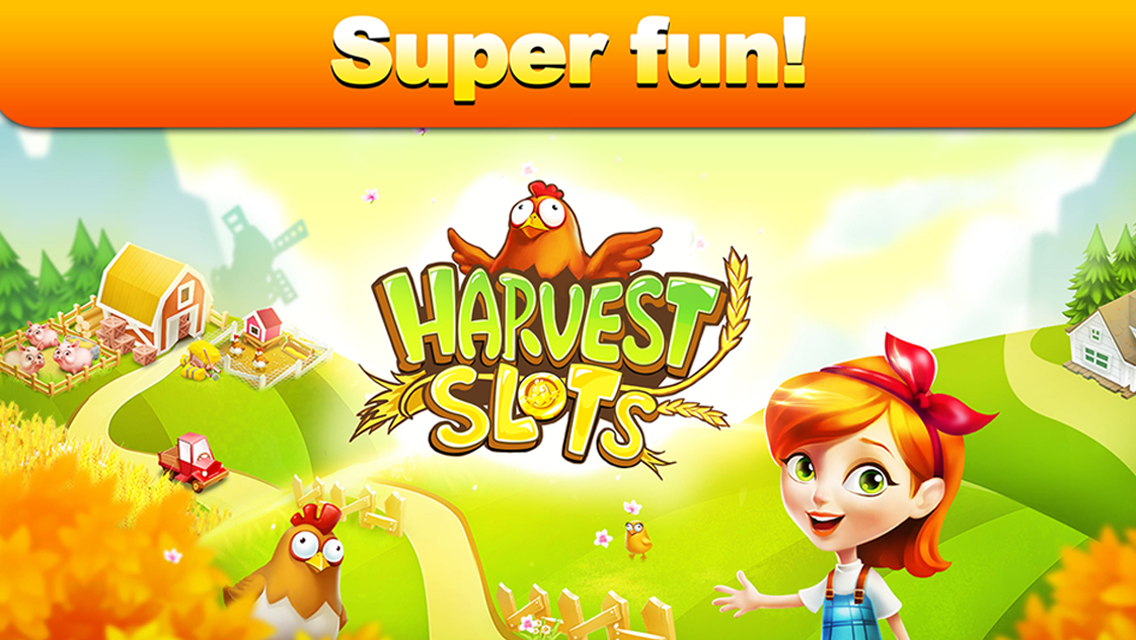 Harvest Slots​has managed to blend the excitement of slots with the long­term progression of farm building games. This combines the best of both worlds and makes for a more exciting Casino game compared to those in the same genre. Download Harvest Slots​on the App Store and start creating the farm of your dream! Be sure to log in daily to get special bonuses!