If you like tower defence games where not only action, but strategy and defensive tactics are also involved, this is the game for you! There are different types of war machines in the game, some of them even from different eras. Your mission is to use them properly and build the undestructable battle formation! Every enemy attack will be more violent than the previous, so spend the money cleverly.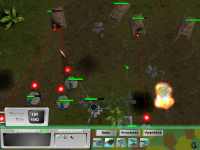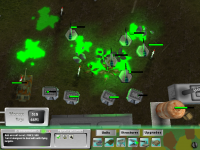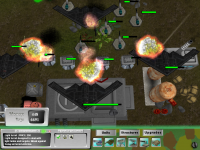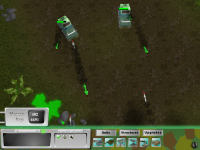 These screens represent only a part of the dynamic gameplay and action you'll have to go through!
Heavy tanks, self-repairing tanks, missile launchers that will cover the field with deadly chemical puddles, remote-controlled rovers loaded with dynamite and plastic explosives, laser cannons, plane bombardments, and many more enemies that you'll have to deal with.
And of course, not only battle units are involved. You can build fortifications and buildings - each with a different purpose.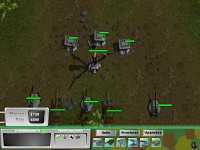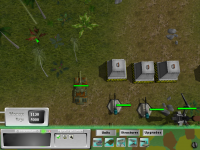 You'll have 1 minute after each enemy attack to repair, fill amd upgrade your battle formation, so you have to spend your money and time cleverly. Protect your main base during 25 enemy attacks in order to get the medal for brilliant defensive strategy!
You can also watch this gameplay video representing the action in the game:

-
-
-
As our first game release, the game is 100% free. You can test the beta and play as much as you wish. We're sure there are still things to add and improve, so please leave us feedback with your remarks/opinions/ideas. Check out the game description for more information.
You can also visit the official page of the game HERE
Enjoy the action!