Blameless is finally getting it's final shape. It's environment and level of detail has grown significantly since Alpha and the development is slowly getting to post-production stage.
Progress overview
The screenshots already give a little taste of the additions. Still, let me summarize what other changes have been made on the following listing.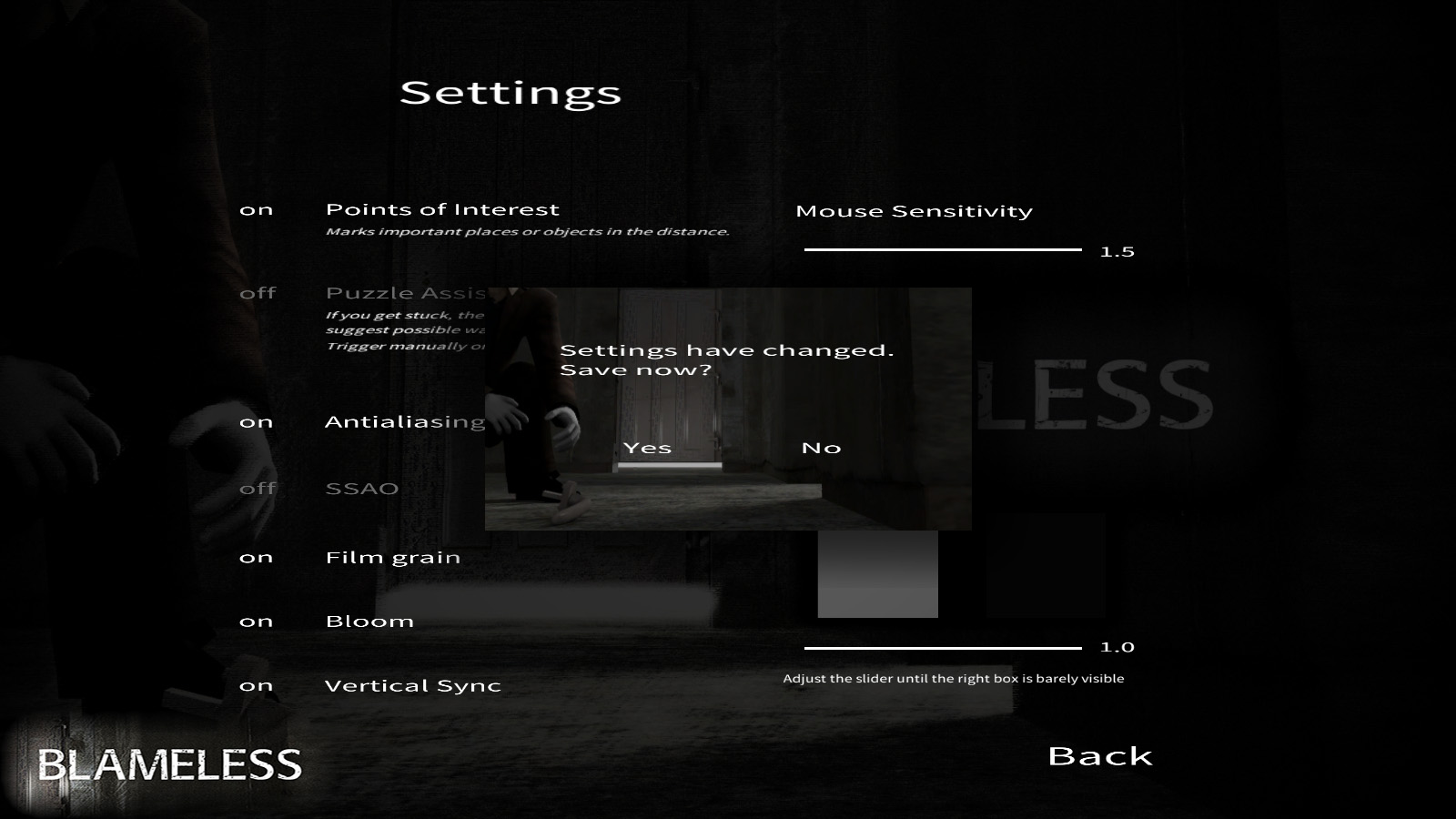 Menu has come through a restructure and all settings, including controls and resolution, can now be set from the in-game menu screens
Player settings gets saved into a file and persists the next time you play
The game now uses automated saves through a system of checkpoints. The player can load previous checkpoint if they want (or if needs be) to re-play a portion of the level
Added flares and god rays to the environment's direct lights, making a nice-looking little effect.
The physical environment is now complete and the game playable all the way through with all logic.
Finished the logic and animations of NPCs you will come across during the course of the game
Screenplay
While Blameless Alpha lacked a story element, my recent screenplay-writing efforts finally introduced the story line into Blameless from the beginning to the end. I wrote the dialogues of the intro and outro scenes and synchronized it with the underlying animation. Soon I will be getting into the post-production whose main part will be optimization, soundtrack, and voice over.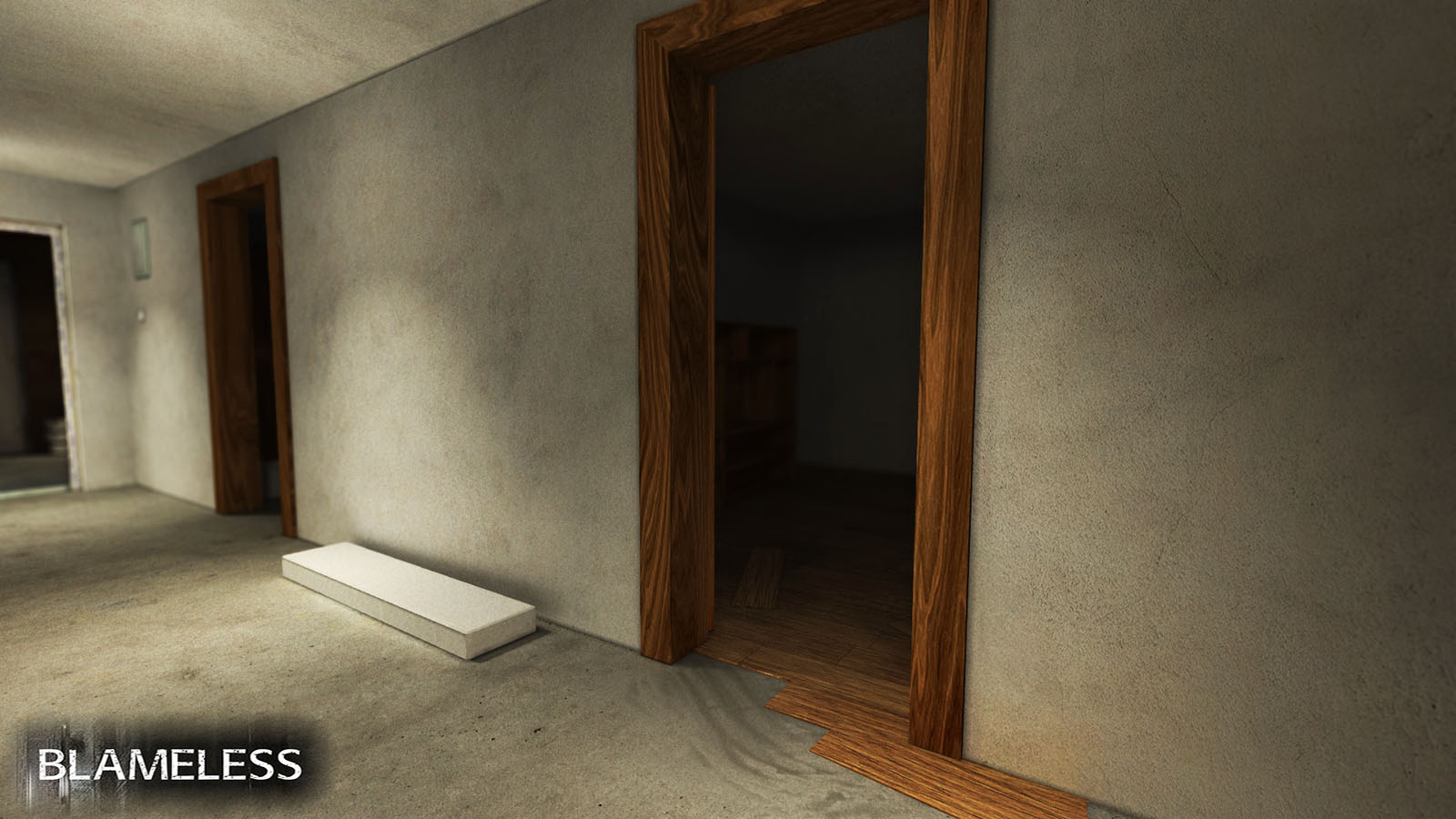 Voice over
I reworked the subtitle system to support multiple languages and also audio playback. This brings me to a very exciting part in the development. Voice over. Voice over is one of the things that I believe will differentiate Blameless from other titles in the indie game development field. Steps have already been taken for it to be recorded in the UK with native speakers. While it's a new area for me, I am looking forward to it. I'll be reporting back here on how this went and what I learned.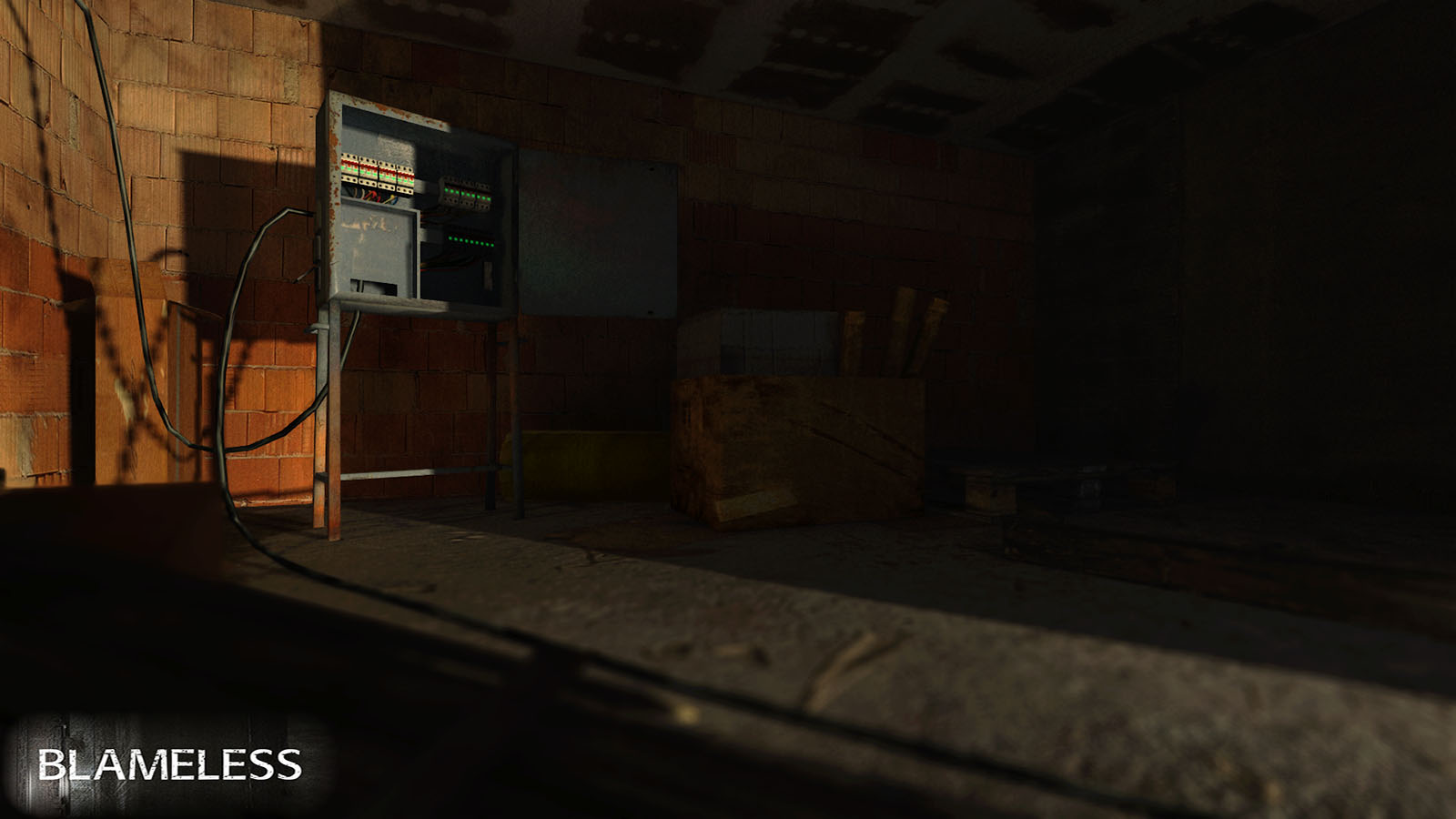 Release plan
Although I don't want to make any promises on the release date, which you might have noticed I moved towards 2015, I am quite hopeful that March might be the time. To me the quality is more important than quantity and I'll be aiming to fully finish the game first.